A toast to black wine professionals
The romance of wine lures visitors to dreamy wine country, where people often flock to escape the real world. Hearing the stories of passionate winery owners and winemakers while sipping their liquid creations and touring their picturesque vineyards makes one believe all is right in the world. But sometimes, reality cannot be avoided. With the subject of race dominating the news in recent weeks, it is impossible to ignore the topic as it relates to wine.
The increasing number of African-American sports and entertainment figures who venture into the wine business—John Legend, Charles Woodson, Dwyane Wade, and Ayesha Curry all make their wine in Napa Valley—receive an overwhelming amount of attention when compared to black-owned wine labels of vintners whose names may not be as well known.
Therefore, it was wonderful to see the focus shift last month to a bevy of black-owned wine brands, not just in the United States but around the world, that have been largely overlooked. Close to home, the spotlight shined on Brown Estate, Napa Valley's sole black-owned estate winery which began producing wine in 1986; Theodora Lee's 17-year- old Theopolis Vineyards in Mendocino County; Phil Long's 14-year-old Longevity Wines in Livermore; Danny Glover's (no relation to the actor) L'Objet Wines in Healdsburg; Mac McDonald, who started Vision Cellars in Windsor in 1995 and founded the Association of African American Vintners; Rhonda Russell's Taste Collection Cellars in Lodi; Charles Wine Company in Lodi; Robin and AndrОa McBride's Oakland-based McBride Sisters Wine Collection, whose wines come from California's Central Coast and New Zealand; Rosalind Manoogian who, along with her husband James, own Fog Crest Vineyard in the Russian River AVA; and, Paula Harrell's P. Harrell Wines in Sonoma, to name more than a few.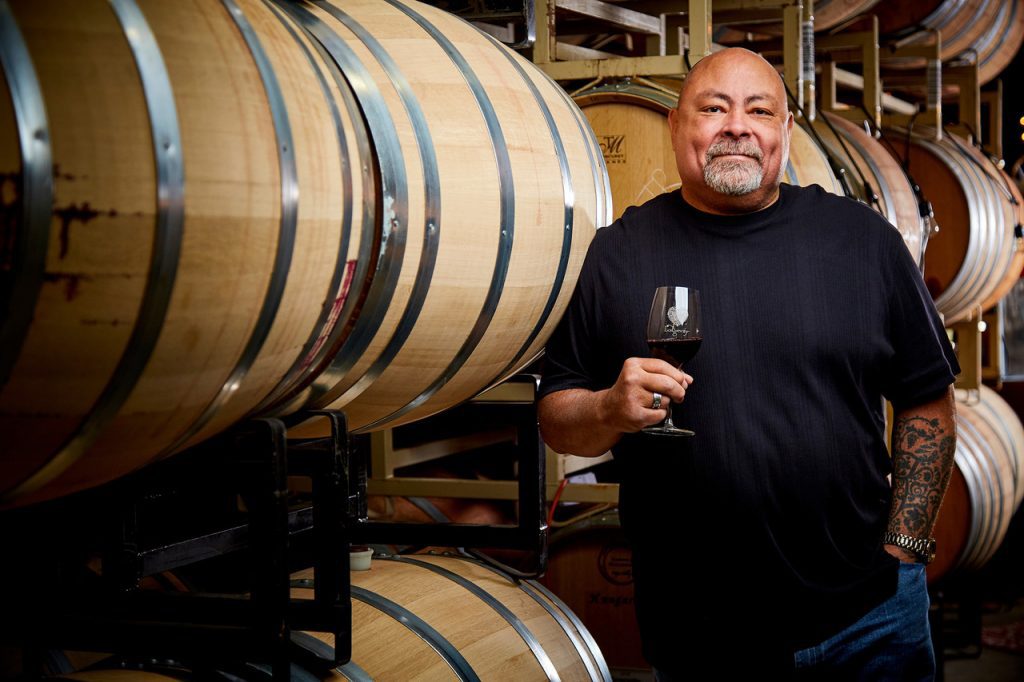 As people discovered these black-owned wine businesses, wine sales increased. For example, Lee, who lives in Oakland and is a senior partner and trial lawyer at Littler, received a record 50 separate wine orders in one day. That's quite a bit, considering her Theopolis Vineyards—she's known in the wine world as "Theo-patra, Queen of the Vineyards"—only produces 800 cases of wine a year.
Of course, not everyone can be a winery owner. That's why I wanted to introduce you to some of the other black wine professionals I've had the pleasure of meeting since moving to Napa Valley. Their number may be small, but I believe it will grow as more minorities realize the career opportunities in the industry. A film like Uncorked, which began streaming on Netflix in March, has the potential to do wonders. In the drama, Mamoudou Athie plays a young man who, fueled by his love of wine, strives to become a master sommelier while dealing with his father's expectations that he'll take over the family's barbecue business. Of the 269 master commeliers worldwide, only two are African-Amercian, including Carlton McCoy Jr., the president and CEO of Heitz Cellars in St. Helena. Sommelier is just one of the titles held by some of the people introduced below.
Victoria Coleman, Winemaker, Lobo: A graduate of the UC Davis enology program, Victoria began her winemaking journey at Stag's Leap Wine Cellars as production assistant. She returned to the Napa Valley after a stint at Jade Valley Winery near Xi'an, China and consulting with new wineries there as well. Year 2020 marks her thirteenth vintage for Lobo wines.
Tamera Mowry-Housley, Vintner, Housley Napa Valley: Don't be surprised to see Tamera, who starred in the sitcom Sister, Sister and currently hosts The Real daytime talk show, in the downtown Napa tasting room she and her husband, Adam Housley, an award-winning journalist, opened in 2019.
DLynn Proctor, Director, Fantesca: Chances are you may already know of DLynn due to his high profile during his 20-year career in the wine industry working with the best in the fine dining business, retail/web sales, fine and rare wine brokerage, and international education. Named "Best Sommelier in America" by Wine & Spirits Magazine in 2008, Proctor was featured in the wine documentary SOMM along with its two follow-up films. He also had a cameo role in Uncorked, where he gained an associate producer title.
Brenae Royal, Vineyard Manager, E. & J. Gallo's Monte Rosso Vineyard: Brenae studied crops and horticulture science at Chico State and joined E. & J. Gallo Winery in 2013 as an operations and viticulture intern. Now 30, she was just 24 when she became the youngest-ever vineyard manager for Monte Rosso, an acclaimed site and home to some of the oldest producing grapevines in California. First planted in 1886, the 575-acre vineyard on the eastern hills of Sonoma Valley produces mostly Cabernet Sauvignon and Zinfandel as well as seven other varietals.
Enoch Shully, Estate Manager, Girard Winery: Enoch, who was born in Bangui, the capital of the Central African Republic, is relatively new to Napa Valley, but not to wine. He managed a restaurant in Cape Town, visited vineyards during his European travels, and later moved to Chicago, where he became the beverage director and general manager of Bin 36, a restaurant/wine bar he went on to own for three-plus years before closing it in 2018. He's currently working on his MBA at UC-Davis, while sharing his wine knowledge at Girard in Calistoga.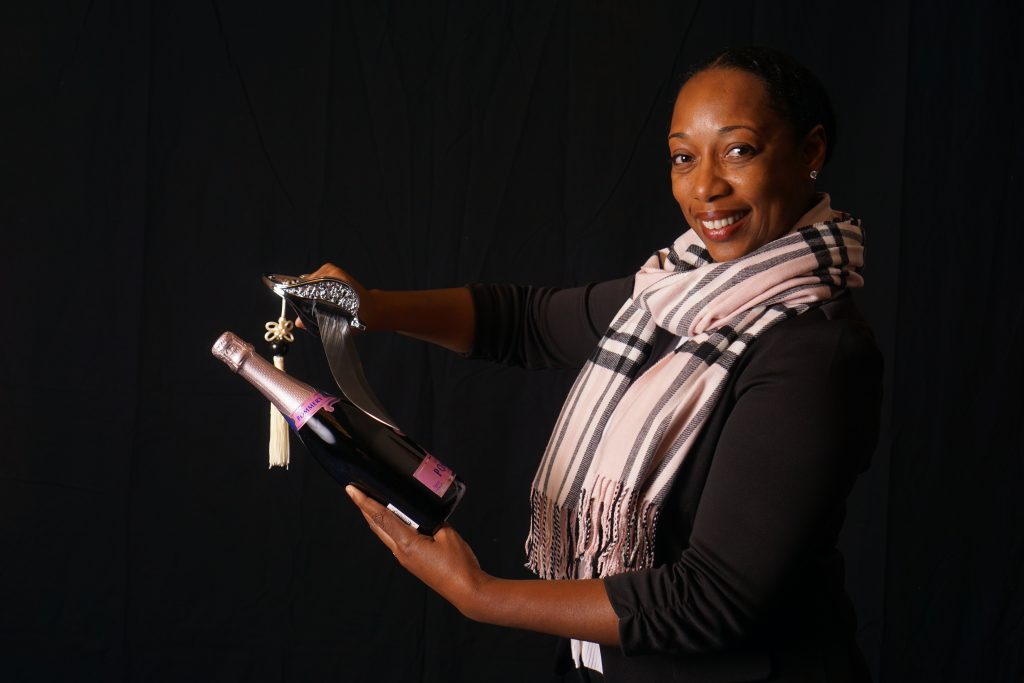 Sylvie Tannhauser, Assistant Guest Experience Manager, Cakebread Cellars: This certified sommelier hails from the French Caribbean and has more than 10 years' experience creating memorable wine experiences around the world. Sylvie began her career at the French Tourist Office in Paris, which led her on an adventurous career path organizing wine tastings, designing wine tours, and providing sommelier services to wine enthusiasts and collectors. She held several positions in the luxury, hospitality, and wine industries before relocating to Napa Valley.
Perhaps you will see some of these people during your next trip to Napa Valley or Sonoma. Tasting room doors are open once again, and we hope to see you soon!
Cheers!