Serenity by Design
After weeks of being sequestered in their residences—no matter how lovely they might be—many people crave a sanctuary for the soul.
Recently, society's primary contact with the outside world comes from negative news reports because "when it bleeds, it leads" in media ratings. Haute Living hopes to reverse this trend by providing tips on how to gently update your home into an oasis of calm and comfort.
We've enlisted Sophie Azouaou to guide us on this transformational journey. Lauded by Forbes magazine as an "interior design guru," Azouaou has been on the front line of helping others and at the forefront of stylish interior design for more than 20 years.
As founder and president of SophiSticate Interiors, she combines her passion for philanthropy with her design expertise to make a difference one pro bono project at a time.
"When you put your time and energy into developing something positive for others and give them the foundation for a brighter future, that is philanthropy," says Azouaou.
Azouaou carefully selects the nonprofit organizations with which she partners. She explains, "We each have unique attributes, and it's important to devote my time to organizations where I can achieve the biggest impact for a healthy community."
At the Raphael House, she redesigned several public spaces to ensure the long-term comfort of the children in its care.
When hired to design some penthouses at Soma Grand, a luxury condominium property, Azouaou made sure the grand opening benefited San Francisco Lighthouse Church which provides warm food and clothing to the less fortunate.
The late mayor of San Francisco Edwin Lee recognized Azouaou's contributions to the city by proclaiming August 20, 2018 to be "Sophie's Day in San Francisco." The Richmond/Ermet Aids Foundation (REAF) honored Azouaou with the "REAF Community Service Award" and, in 2018, she received the "Best of Houzz Award for Excellent Services."
THE GOLDEN TRINITY OF GIVING
Her holistic approach to bettering the community includes talent, time, and fundraising. This golden trinity of charity, strengthened by her ability to unite others for the greater good, has enabled her to uplift the homeless, the hungry, the ill, and the abused by giving them a place to call home.
SOPHIE'S CHOICES FOR DESIGNING YOUR PRIVATE SANCTUARY
Color Therapy
Whether you paint an entire room or just an accent wall, color injects instant gratification. The renowned interior designer curates custom colors, including the sought-after hue of "Sophie's Green," for her clients.
"Green represents Mother Earth and her gifts of grass, fauna, and the seafoam formed by a wave cresting on the beach. It's calming and centers us. It invites meditation and serenity. When we lift our heads to look at a cloudless sky, we see blue, and it's naturally uplifting," she explains.
Although many people associate yellow with a cheerful environment, Sophie counters that the color can be too aggressive to support a peaceful state of mind.
Art Is The Jewelry Of A Home
Just as a crown connotes a queen, art symbolizes a homeowner's personality. Collectors buy art because it resonates with them. It expresses what is special and unique about them. A perfect pairing can stimulate healing memories of the past, creativity in the present, and hopes for the future.
This wordless communication between the master and the artform unites all elements of a domain into a singular dynamic spirit. It's the tie that binds. As the focal point for the eye, art—with its colors, textures and movement—is the defining factor on the canvas of interior design.
Minimal Means More Space For The Mind To Roam
Clutter intrudes upon our lives, our minds, and the beauty of design. Excessive furniture or accent pieces make venues appear smaller. Crowded spaces can limit our ability to think beyond what stands directly in front of us.
Let's Reflect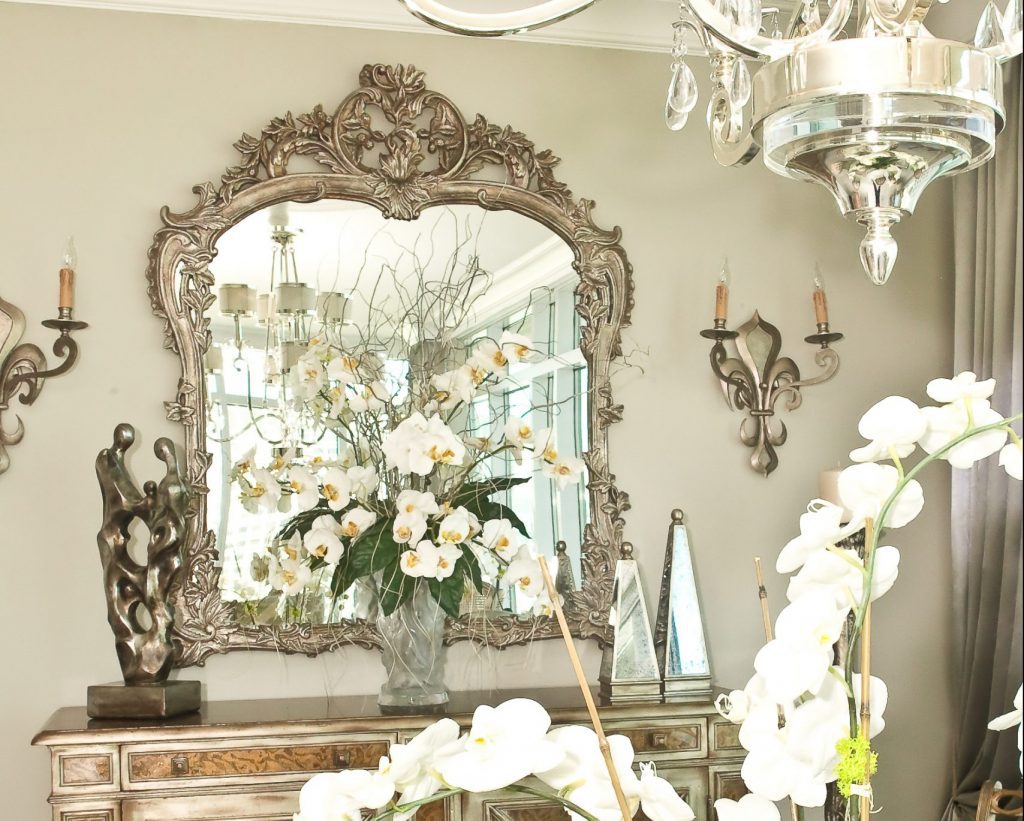 Mirrors create the illusion of space. They reflect the surrounding environment and amplify the energy of people interacting.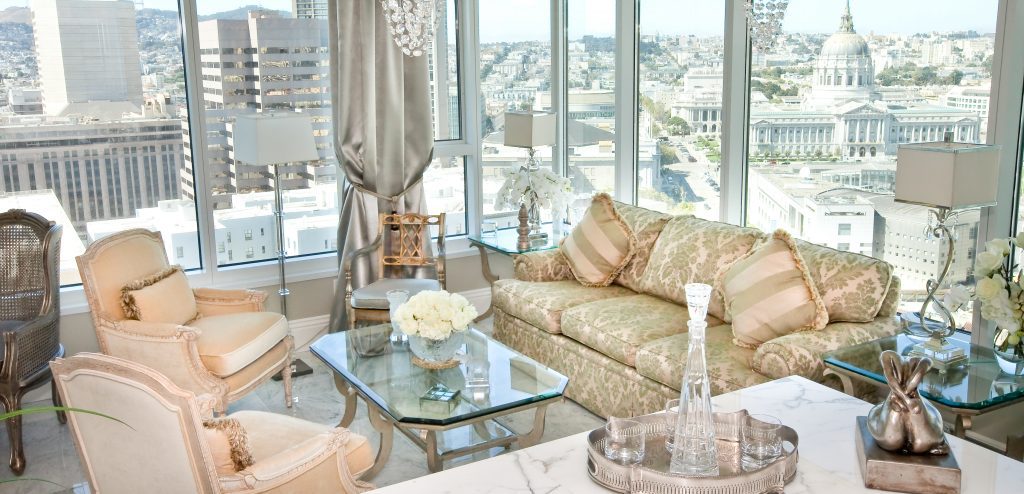 Windows unite our interiors with the outdoor environment. Harmonious design encourages a harmonious life. A glass table brings a sense of clarity through its transparency.
Crystal is king. It captures light and forms a rainbow of colors. From a shimmering chandelier to a Lalique vase with a single orchid to Saint-Louis stemware, crystal brings joy and lightness and levity. Let's toast life in all its beautiful glory.
For more information, visit www.sophisticateinteriors.com
All Interior Design Photography by Moanalani Jeffrey