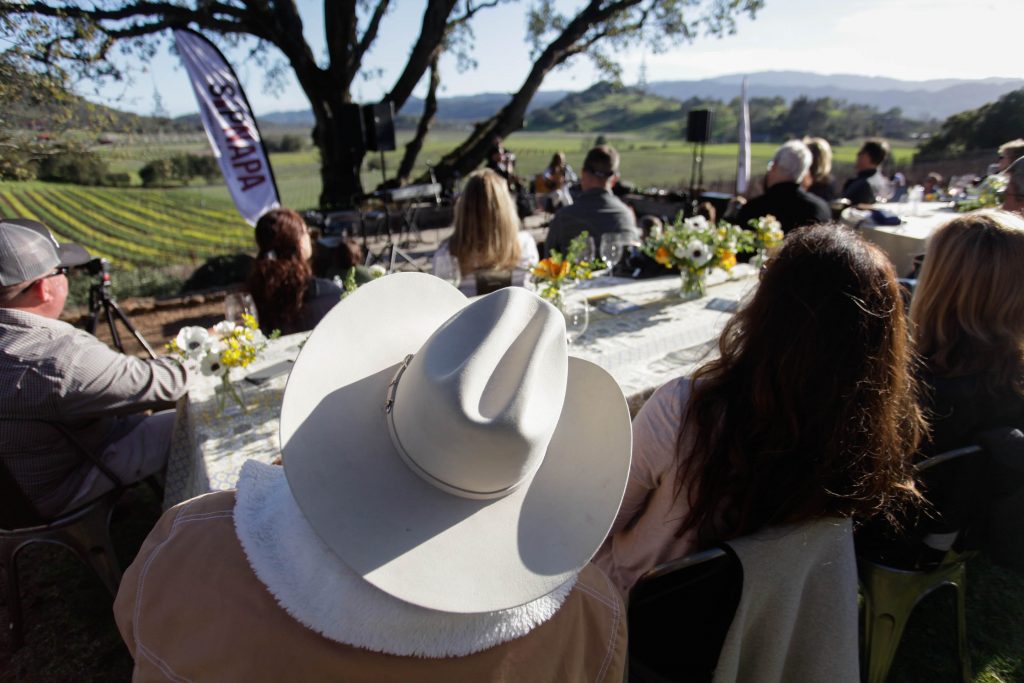 The social calendar swells with a bevy of Napa Valley events that I hope you have an opportunity to experience. Here are several taking place through mid-May that I highly recommend.
People often ask me if I get bored living in Napa Valley. How could I ever be bored living in one of the world's most scenic places where there is always a fabulous food and wine, art, music, or film event enticing me from my home?
With the exception of the decadent Napa Truffle Festival every January, the first month of the year is often quiet. But that's good, because so many of us torture ourselves by giving up alcohol during "Dryuary." February is livelier, thanks to Premiere Napa Valley and the Yountville International Short Film Festival. This year, Brasswood Estate brought New Orleans to St. Helena with an epic Fat Tuesday Mardi Gras celebration, benefitting the Boys & Girls Clubs of St. Helena and Calistoga.
Spring, however, is when Napa Valley really comes alive in more ways than one. In the vineyards, winter dormancy gives way to bud break, when tiny buds on vines begin to sprout, signaling the start of the annual grape growing cycle. The social calendar swells with a bevy of events that I hope you have an opportunity to experience. Here are several taking place through mid-May that I highly recommend.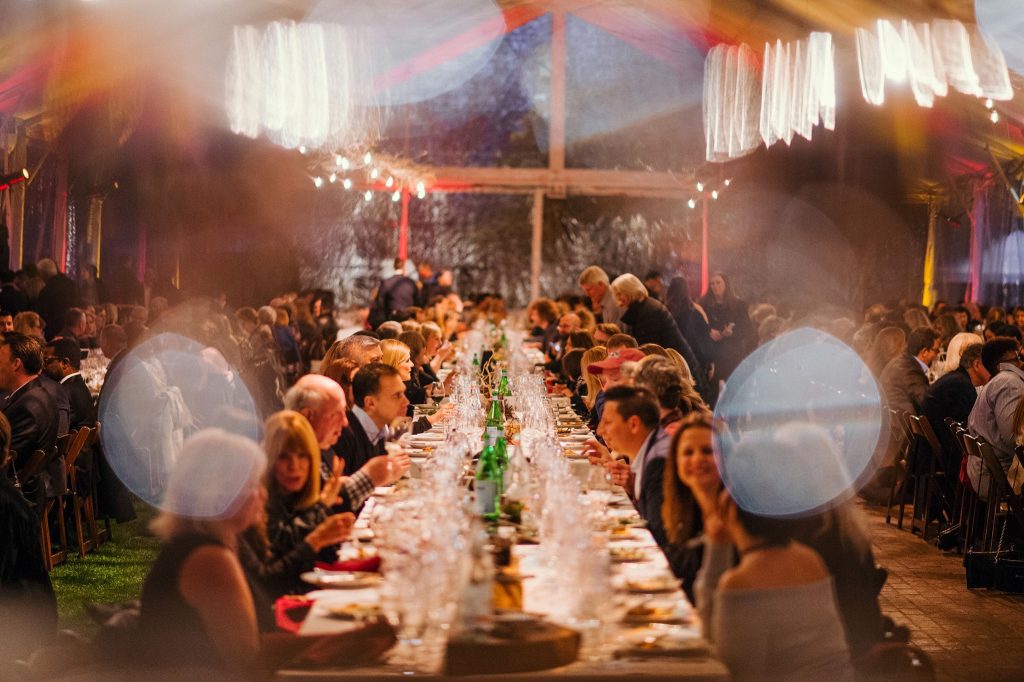 Spring officially gets underway on March 19, coincidentally the first day of the sixth annual Yountville Live, a four-day weekend celebration of food, wine, and music, featuring some of the area's best chefs and visiting culinary talent, Napa Valley's most revered wineries, and both Grammy award-winning and emerging musicians. A coveted VIP experience provides you unique access to the celebrity chefs, vintners, and musicians who create intimate experiences throughout the weekend, including Friday's red carpet gala and Saturday's Taste of Yountville. www.yountvillelive.com 
Kicking off April is the 2nd Annual Songwriters in Paradise Napa, an invitation-only boutique music festival that knocked my socks off last year when it debuted. If you're lucky enough to be invited to this event, go! I encourage you to opt for the four-day pass, which grants you admission to intimate, "in-the-round" performances featuring beautiful music, story-telling, and—no surprise—wines, at each hosting venue: Frank Family Vineyards, Alpha Omega, Silver Oak, Brasswood, and host resort Harvest Inn. www.songwritersinparadise.com 
I haven't been able to attend the Cabernet Cookoff at HALL Wines in St. Helena in several years due to this delicious event always conflicting with an invitation-only extravaganza at Alpha Omega celebrating our flagship wine, ERA. If you're not coming to Alpha Omega on April 25, then I suggest you head up Highway 29 to HALL to partake in the 11th edition of Napa Valley's largest food and wine pairing competition where 15 notable chef teams compete for a charity of their choice by preparing a seasonal dish that pairs best with HALL Cabernet. The 2019 Cabernet Cookoff raised $106,000 for the community, bringing the total amount raised in 10 years to $1 million. www.hallwines.com/cabernetcookoff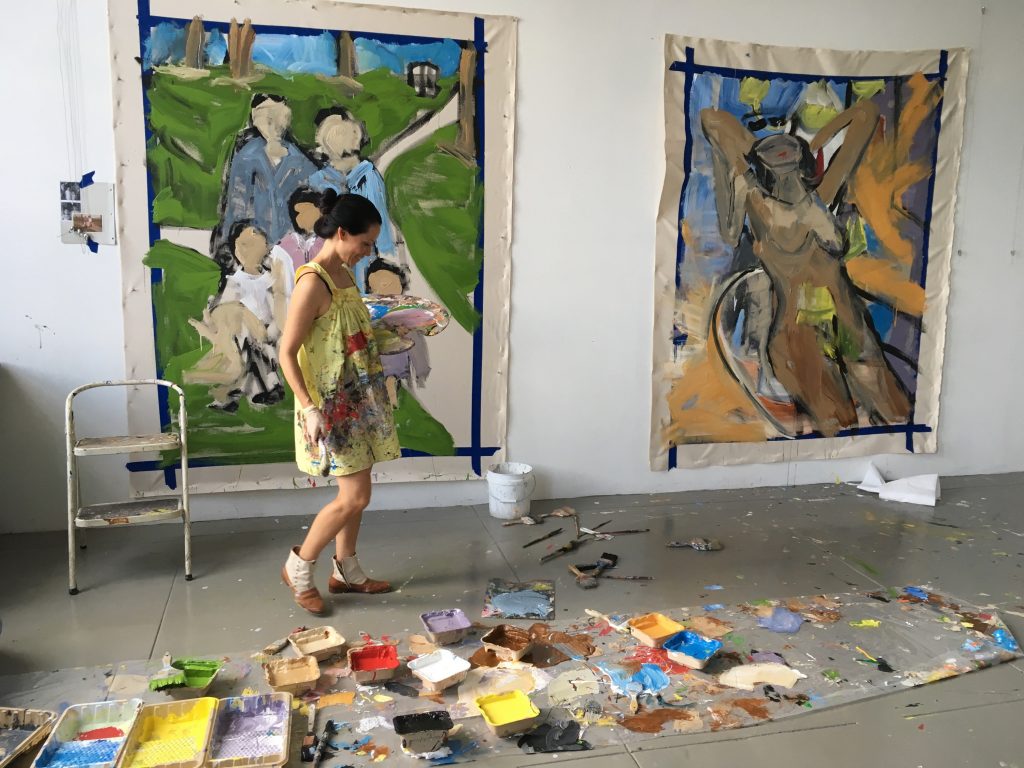 Yountville may be known as the culinary capital of Napa Valley, but it is also home to the Napa Valley Museum. Make plans to check out the first U.S. museum exhibition of paintings and sculpture by artist, award-winning actress, and advocate Lucy Liu. "Lucy Liu: One of These Things Is Not Like the Other" is on display in the main gallery through April 26. In February, the multi-faceted Liu delivered the keynote address at the museum's Phenomenal Women fundraising luncheon and donated an original work for auction to benefit the museum's arts education pro-grams. www.napavalleymuseum.org 
Napa Valley's most fabulous spring event happens May 15-16, when you can be a judge or a spectator for Judgment of Napa, a modern-day interpretation of the famed 1976 Judgment of Paris in which the victorious outcome of a blind tasting elevated the profile of all California wines. Among the VIP tasters will be Steven Spurrier, British wine expert and organizer of the 1976 Judgment of Paris. This YOLO (you only live once) experience, presented by Napa-based luxury concierge Angela Duerr and her Cultured Vine team, promises to be unforgettable. www.culturedvine.com
Cheers!