The festive holiday season delivers more than our fair share of beloved spectacles. The Nutcracker, a classical ballet that has charmed audiences since its 1944 U.S. debut in San Francisco, takes place in a child's imagination on Christmas Eve. Handel's oratorio Messiah is a stunning, large-scale production featuring a rousing "Hallelujah" chorus that's a fixture of the holidays. Chase Center vibrates with Rock & Roll Hall of Fame headliners, the sound of the San Francisco Symphony brings cinematic favorites to life, and powerful music and themes strike a chord with audiences at the SF Opera. Drink it all in—and so much more.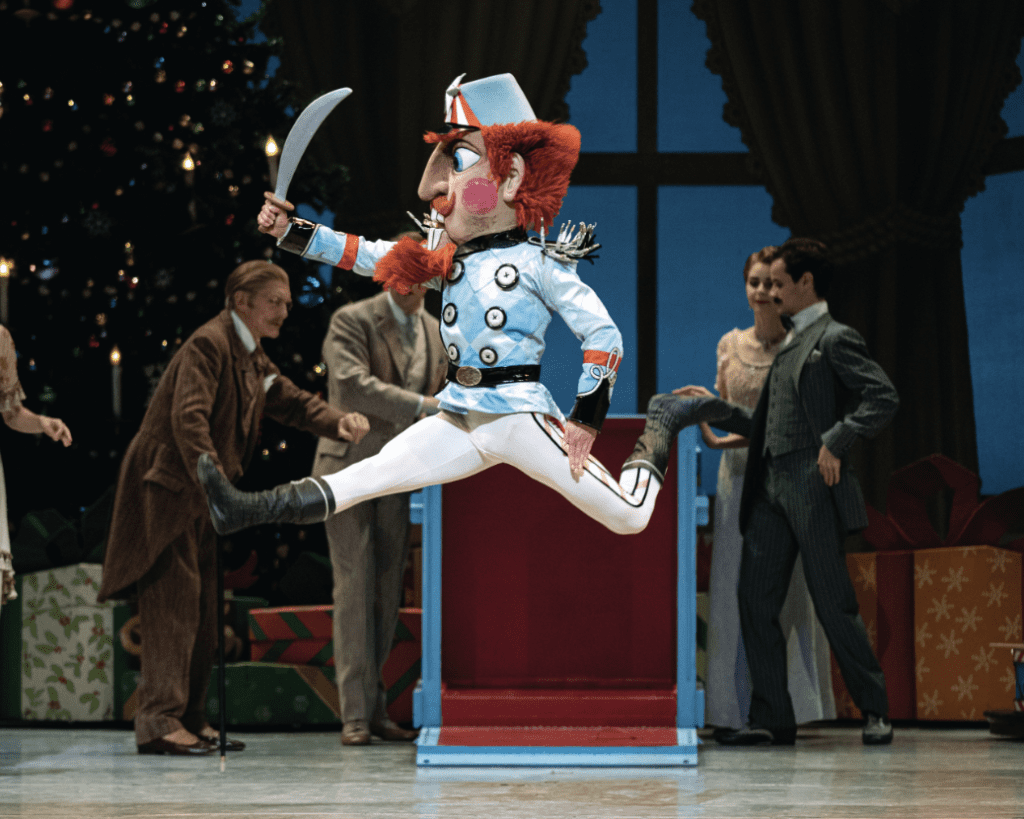 NOVEMBER
Nov. 1, 11, 12, 14, 16, 18, 20, 24, 30 and Dec. 16, 19, 22, 23, 28, 30
Golden State Warriors | Chase Center
Cheer on the local team as they host 15 more home games before New Year's Day. chasecenter.com/events
Nov. 1 – Jan. 15, 2024
Safeway Holiday Ice Rink | Union Square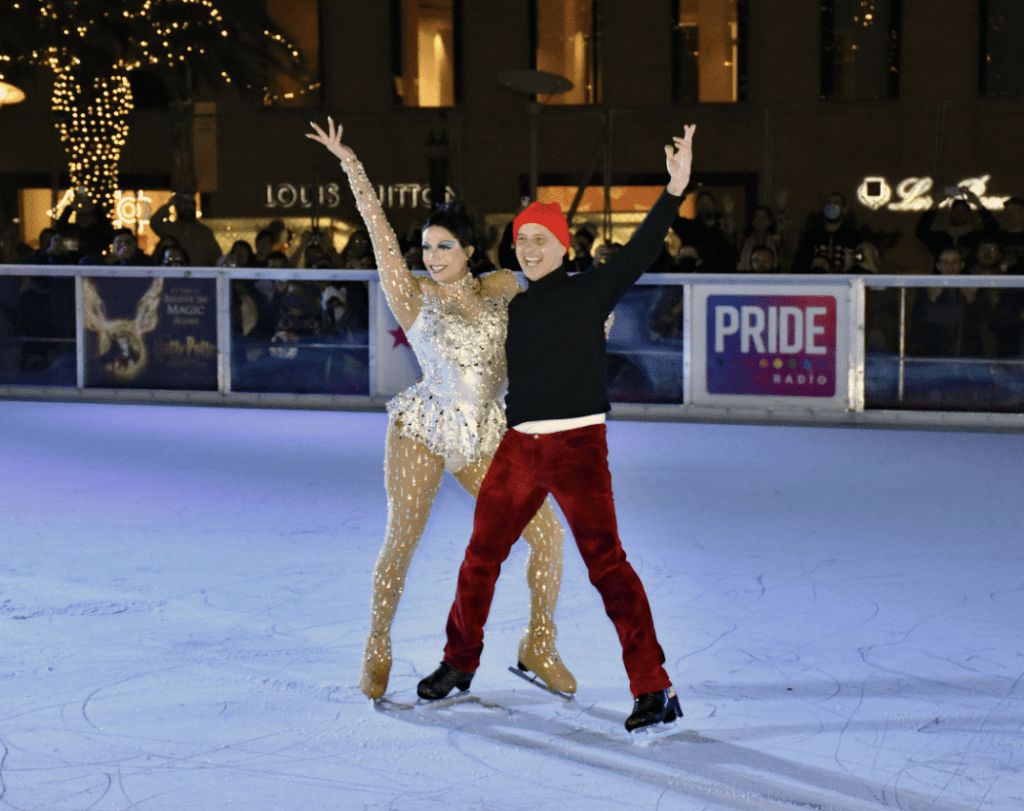 Presented by Kaiser Permanente, the city's only outdoor skating rink is open to the public daily. Opening celebration on Wednesday, Nov. 1 at 5 p.m. with special programming throughout the season. unionsquareicerink.com
Nov 2 – 5
SFJAZZ Collective | SFJAZZ Center
The all-star resident ensemble embodies a commitment to jazz, marking its 20th anniversary in 2024. Performing a program that honors the group's history and looks ahead to its future. sfjazz.org
5 – 21
Omar | SF Opera
The true story of a 19th century Islamic scholar from West Africa, enslaved in South Carolina, but finding identity and faith through the written word. War Memorial Opera House, 301 Van Ness Ave. sfopera.com
7
John Mayer | Chase Center
Twenty years in the making, the show features rare, full acoustic sets in an effortless blend of mind-blowing guitar playing, soulful voice, and songwriting. Multi-platinum GRAMMY®- nominated singer-songwriter JP Saxe opens. 1 Warriors Way. chasecenter.com/events
8 – 9
Queen & Adam Lambert | Chase Center
The Rhapsody Tour is a tribute to the band's back catalog, classic deep cuts, fan favorites, and immortal anthems, one of the greatest song books in rock history. 1 Warrior Way. chasecenter.com/events
9
GLIDE's Annual Holiday Jam
This year's fundraiser pays tribute to the 60th anniversary of Cecil Williams's arrival at GLIDE with a program featuring the classic songs of Ashford and Simpson: "Ain't No Mountain High Enough," "Reach Out and Touch (Somebody's Hand)," "I'm Every Woman," and more. 1111 California St. glide.org/holidayjam
Nov. 17 – Dec. 31
San Francisco SPCA | Macy's Union Square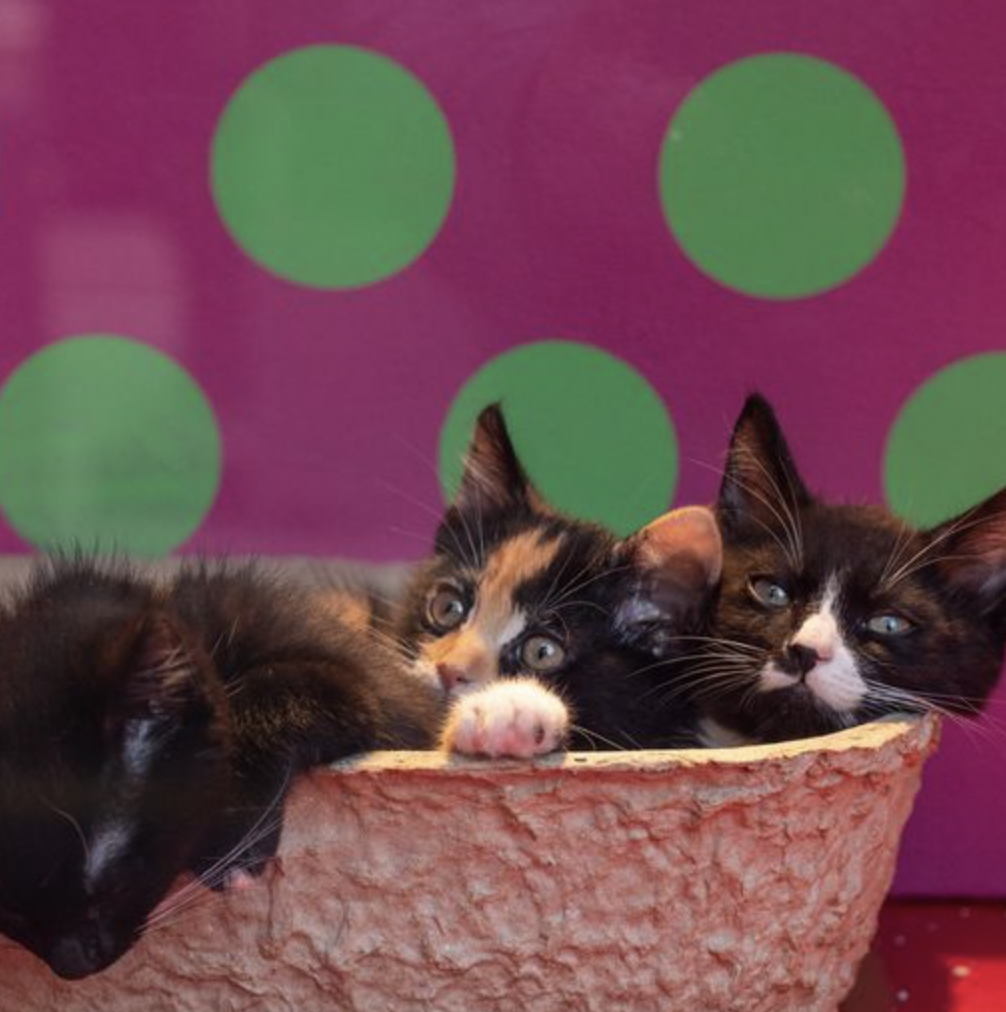 The 37th annual Holiday Windows features adorable cats and dogs for adoption. Thursdays through Sundays from 12 – 5 p.m. sfspca.org
Nov. 18 – Dec. 17
The Great Dickens Christmas Fair & Victorian Holiday Party | Cow Palace
Seven stages, five pubs, 800 costumed characters, games, crafts, toy parade, and more. Now in its 39th season, open on Saturdays and Sundays including the Friday after Thanksgiving, from 10 a.m. to 6 p.m. dickensfair.com
18 – 19
West Coast Craft | Fort Mason
An indoor gift fair featuring 275+ of the best local artists, makers, studio, and designer craftspeople. The Fort Mason WCC outdoor fair is on Dec. 2 & 16. Free admission. Festival Pavilion, 2 Marina Blvd. westcoastcraft.com
18
Circus Freaks | The Foundry
For one night only, supremely talented performers showcase sultry burlesque, spicy comedy, dazzling dance performances, and a plethora of tantalizing surprises. Benefits The Castro Club, an LGBTQ+ community organization. 1425 Folsom St. eventbrite.com/e/circus-freaks-sf-2023-tickets-740486784907
Nov. 19 – Dec. 9
The Elixir of Love | SF Opera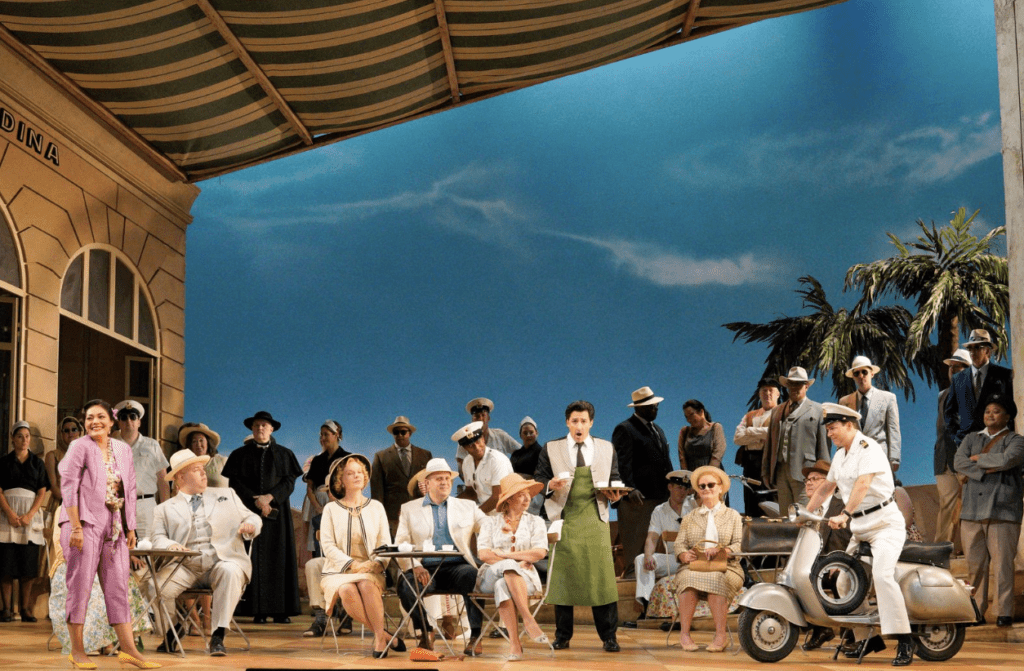 Lacking money, confidence, and hope, a timid young waiter, Nemorino, gambles everything he has for a chance at an intoxicating romance with the alluring Adina. War Memorial Opera House, 301 Van Ness Ave. sfopera.com
20
An Evening with Ellie Goulding & the SF Symphony
Multi-platinum-selling singer/songwriter Ellie Goulding's vision to perform with the orchestra comes to life on the concert stage at this intimate show, giving fans a rare opportunity to catch the global superstar in a truly unique setting. Davies Symphony Hall, 201 Van Ness Ave. sfsymphony.org
Nov. 22 – Dec. 30
Disney's The Lion King | Orpheum Theatre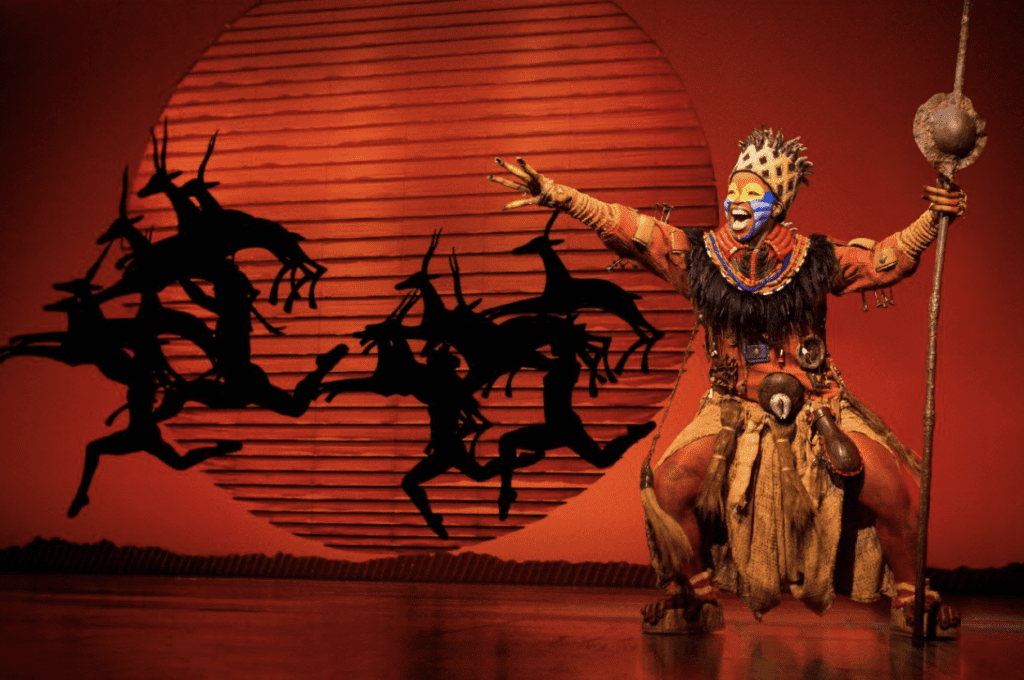 Giraffes strut. Birds swoop. Gazelles leap. More than 100 million people have experienced the awe-inspiring visual artistry, unforgettable music, and uniquely theatrical storytelling of this Broadway spectacular. 1192 Market St. broadwaysf.com
Nov. 25 – Dec. 30
Sleeping Beauty | Presidio Theatre
Panto returns this holiday season with 28 performances of the wildly funny musical mash-up of true love, talking dogs, singing chickens, dancing ghosts, and enough fairy magic for the entire family. 99 Moraga Ave. presidiotheatre.org
28 – Dec. 3
Pink Martini | SFJAZZ
Pound for pound, no other band does what Pink Martini does. With the combined power of a dozen musicians, the self-described "little orchestra" performs a rollicking cross-genre mix of classical, jazz, and old-fashioned pop. Featuring vocalist China Forbes. 201 Franklin St. sfjazz.org.
Nov. 30 and Dec. 1, Dec. 16, and Dec. 22 – 23
San Francisco Symphony | Films with Live Orchestra
The magic of movies and music for the holidays features two evening performances of The Nightmare Before Christmas on Nov. 30 and Dec. 1. On Dec. 16, Love Actually is the feature; Home Alone is Dec. 22 and 23. Davies Symphony Hall, 201 Van Ness Ave. sfsymphony.org/Subscribe/Series/Film-Series
DECEMBER
1
Aerosmith | Chase Center
Celebrating their 50th anniversary, Rock & Roll Hall of Fame members, the 4-time GRAMMY® award-winning and diamond-certified rock legends are on their PEACE OUT™ final tour with special guest, The Black Crowes. 1 Warrior Way. chasecenter.com/events
3
Depeche Mode | Chase Center
On tour for the first time in five years, the Memento Mori tour includes the Rock & Roll Hall of Fame member's new single "Ghosts Again." 1 Warrior Way. chasecenter.com/events
5 – 10
Mamma Mia | Golden Gate Theatre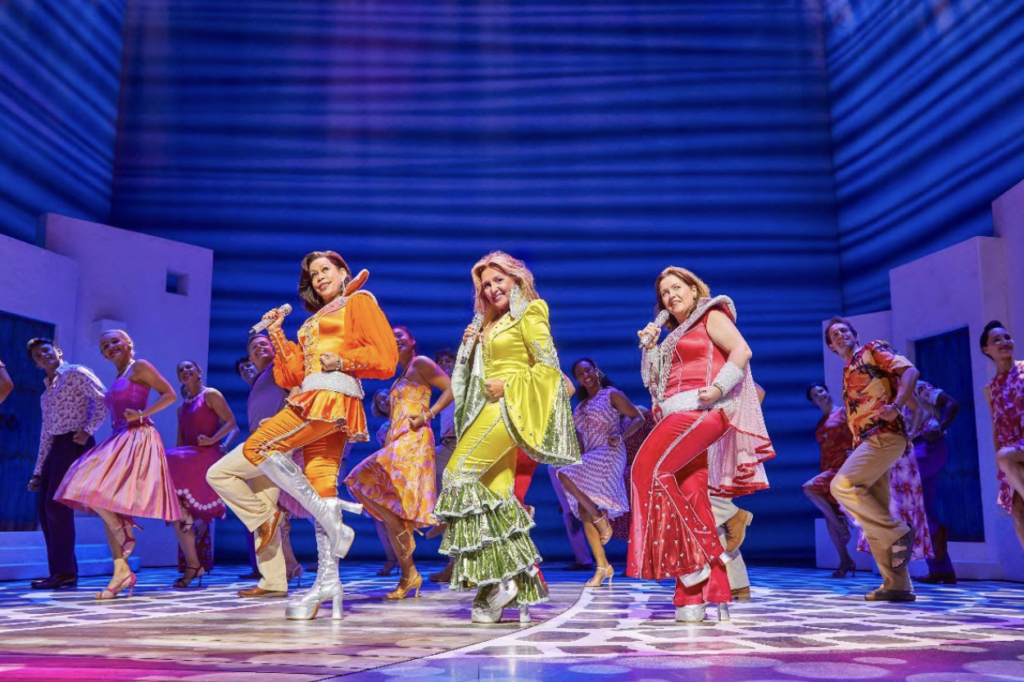 Celebrating 25 years, one of the world's most successful musicals, set to the storytelling magic of ABBA's timeless songs, comes to town in a limited engagement. 1 Taylor St. broadwaysf.com
6 – 24
A Christmas Carol | Toni Rembe Theater
The decades-long cornerstone of the A.C.T. repertory is a holiday tradition for Bay Area families. Last chance alert, as 2024 brings a new version of A Christmas Carol. 415 Geary St. act-sf.org
8 – 9
Handel's Messiah | SF Symphony
George Frideric Handel's Messiah was an instant classic after its 1742 premiere and has been a holiday tradition around the world ever since. Jonathan Cohen leads the SF Symphony and Chorus in this perennial favorite. Davies Symphony Hall, 201 Van Ness Ave. sfsymphony.org
9
Holiday Gala | Ram's Gate Winery
Come dressed in glitzy, glamorous, Old Hollywood gowns and tuxedos. A Toast to Tinseltown gala and dancing features the finest wines, delectable canapes, decadent desserts, dueling pianos, and dancing in the lovely tasting room. 28700 Arnold Drive, Sonoma. ramsgatewinery.com
10 & 12
Bruce Springsteen and the E Street Band | Chase Center
The first North American show in seven years features a high-energy set which includes rocking fan favorites like "Born To Run," "Prove It All Night," and "Wrecking Ball." 1 Warrior Way. chasecenter.com/events
Dec 12 – 17
To Kill a Mockingbird | Golden Gate Theatre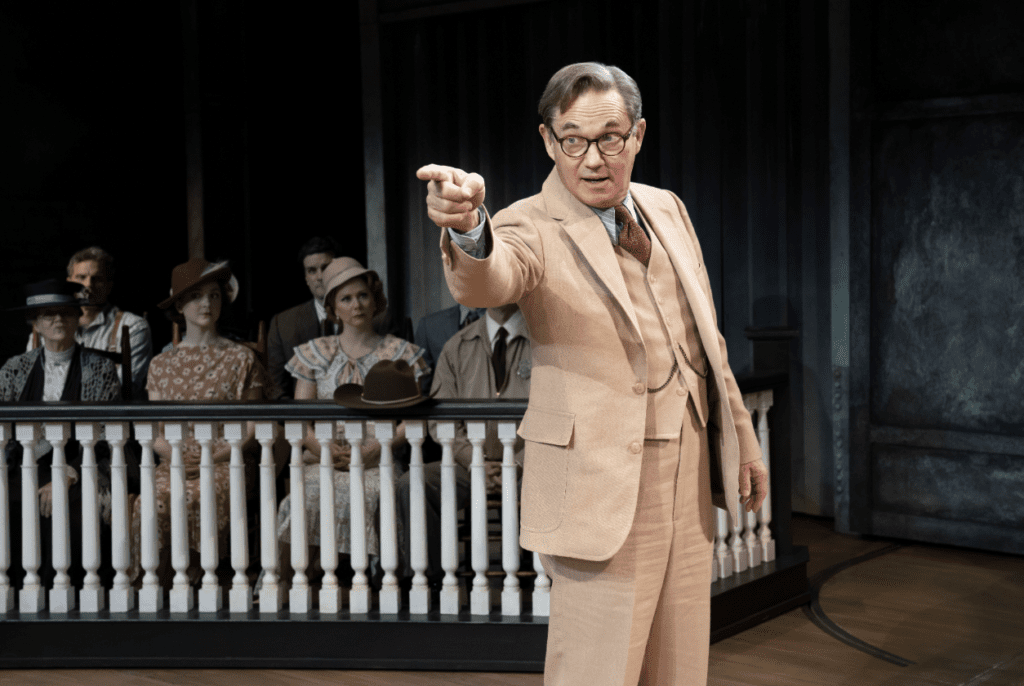 All rise for Academy Award® winner Aaron Sorkin's adaptation of Harper Lee's Pulitzer Prize-winning masterwork. EMMY® award-winning actor Richard Thomas plays the role of Atticus Finch in the National Tour. 1 Taylor St. broadwaysf.com
13 and 15
A Baroque Christmas | Grace Cathedral
The Christmas portion (Part I) of Handel's Messiah, along with seasonal music by Baroque composer Marc-Antoine Charpentier, sung by the American Bach Choir. Now in its 25th year at this venue, the full 3-hour Messiah with stellar soloists, on the 15th. 1100 California St. gracecathedral.org
13 – 30
The Nutcracker | SF Ballet
A magical winter wonderland of toy soldiers, King of the Mice, Sugar Plum Fairy, and more in this dazzling kaleidoscope of 150 dancers. Accompanied by the SF Ballet Orchestra performing Tchaikovsky's beloved score for 31 performances. Sensory-friendly show on 12/30 at 11 a.m. War Memorial Opera House, 301 Van Ness Ave. sfballet.org/productions/nutcracker
15
Stevie Nicks | Chase Center
Following her highly successful 2022 shows, the legendary Rock & Roll Hall of Famer has extended her touring run into 2023. 1 Warrior Way. chasecenter.com/events
15 – 17
The Nutcracker | Napa Regional Dance Company
Festival Napa Valley co-presents this 22nd annual production of a holiday classic in a collaboration with a live symphony orchestra conducted by Steven Thompson. Four performances at Napa Valley College Arts Center, 2277 Napa Vallejo Hwy, Napa. festivalnapavalley.org/calendar
16
Nutcracker Benefit Luncheon: Land of Dreams | SF Ballet
With appearances from Nutcracker characters and extra special surprises. Private box seats or front and center orchestra seats for the matinee performance of Helgi Tomasson's celebrated Nutcracker. Alexandra Newman, chair; tables of 8 and 10 to benefit the Boys & Girls Club. sfballet.org/support-us/special-events/nutcracker-benefit-luncheon
16, 17, 22, 23, and 24
A Cathedral Christmas | Grace Cathedral
Since 1947, Grace Cathedral Choir of Men and Boys with full orchestra and organ, a holiday tradition of treasured favorites and carols. Magnificent music in a majestic setting. Midnight mass at 10:30 p.m. on Christmas Eve. 1100 California St. GraceCathedral.org
19
NUTCRACKER! Magical Christmas Ballet | Golden Gate Theater
Jaw-dropping acrobatics, larger-than-life puppets, stunning hand-crafted sets and costumes. A record number of talented principal dancers from the great opera houses of Ukraine plus 40 world class artists from Japan, Italy, Turkey, and more. Two shows (also in Santa Rosa on the 18th). 1 Taylor St. nutcracker.com
20 – 23
A Charlie Brown Christmas | SF Symphony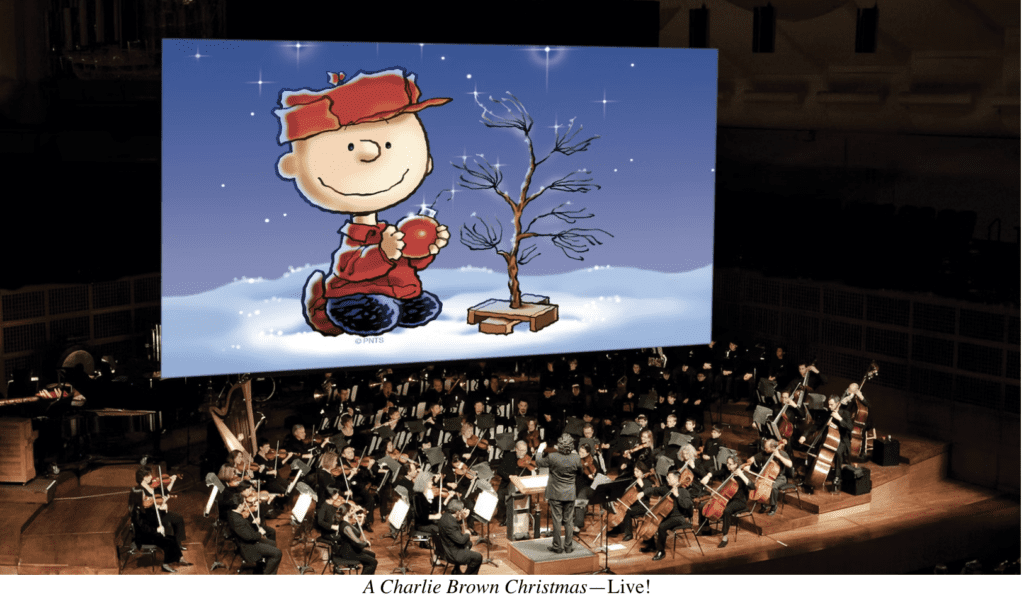 Charlie Brown, Snoopy, and the entire Peanuts gang are back to bring this television classic to life. With live actors, an animated backdrop, and Vince Guaraldi's timeless music. Davies Symphony Hall, 201 Van Ness Ave. sfsymphony.org
23
A Chanticleer Christmas | St. Ignatius Church
Founded in 1978, this exceptional ensemble of 12 men's voices presents a cappella, offering joy through beautiful music across centuries. 650 Parker Ave., San Francisco. Additional performances Dec. 14 – 21 in Oakland, Berkeley, Stanford University, Santa Clara, and Petaluma. chanticleer.org/202223-bay-area-season
24
San Francisco Gay Men's Chorus – Holiday Spectacular | Castro Theater
In its 46th season, a much-anticipated Christmas Eve tradition brings three evening performances to the Castro Theater. 429 Castro St. Additional performances on 12/8 and 12/9 at Sydney Goldstein Theater; on 12/16 at Green Music Center in Sonoma; 12/17 in Berkeley. sfgmc.org/season-45
Dec 28 – 31
Monsieur Periné | SFJAZZ
Ring in the (tropical) New Year with SFJAZZ and Monsieur Periné, the 2015 Latin GRAMMY® winner for best new artist, who bring their singular hybrid music merging the simmering French jazz manouche style of Django Reinhardt with dance-inspiring Latin American rhythms. 201 Franklin St. sfjazz.org