The Last Thing He Told Me At The Inn Above Tide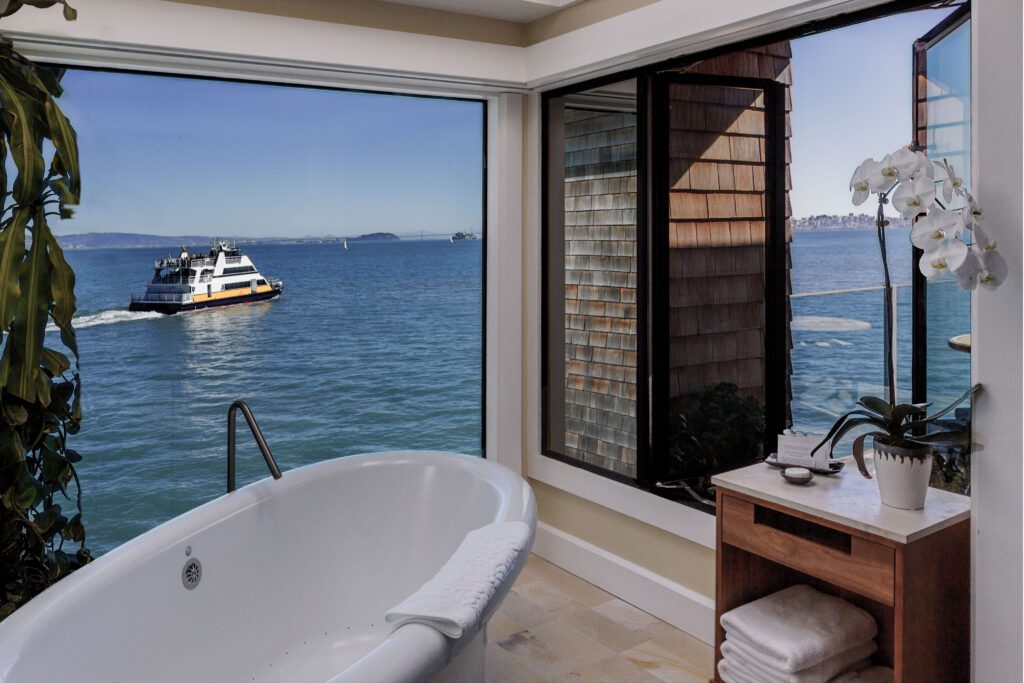 Laura Dave's novel The Last thing He Told Me and its recently released screen adaptation starring Jennifer Garner, brings thrills, suspense, and mystery to the scenic and serene seaside town of Sausalito, California. To celebrate the story's smashing success Laura Dave's favorite Sausalito sanctuary, The Inn Above Tide, has curated a special Laura Dave's Sausalito package for fans to step into the story and explore the town through the eyes of the characters.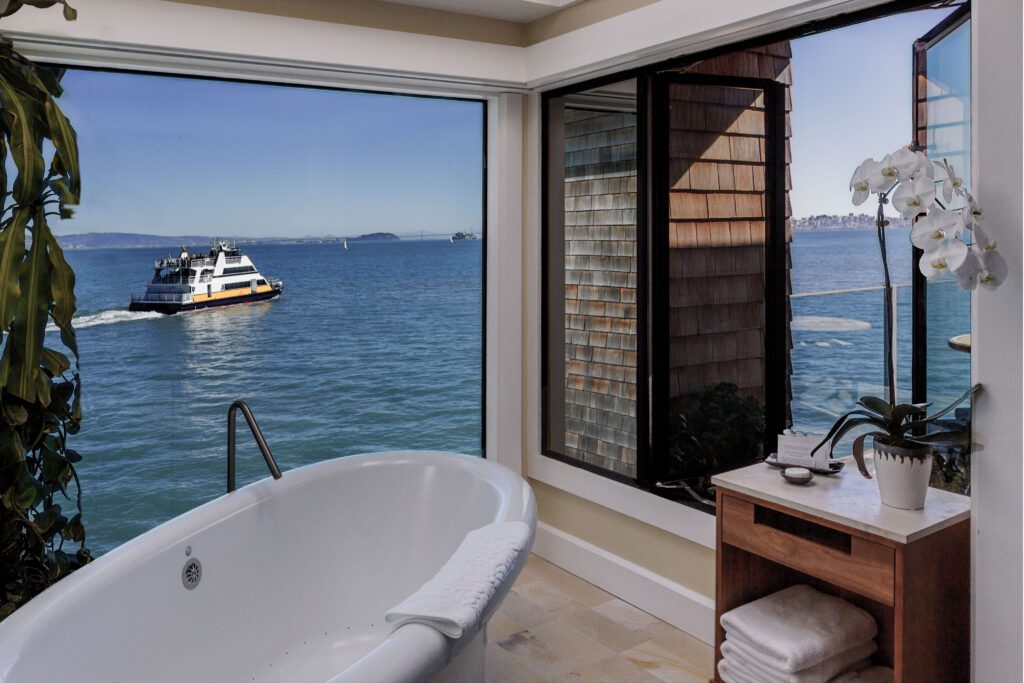 Stay at the seaside Inn Above Tides, where the author took up residence while researching for the book and while the AppleTV+ series was filmed. Read your complimentary signed copy of the novel while taking in unmatched views of the San Francisco Bay from your luxurious guestroom. And after the famous morning fog burns off, take to the waves on a private paddleboard tour for two of the famed Sausalito houseboats, home to key characters in the book and series.
Once you are back on dry land, experience the Sausalito that captivated the author by visiting an exclusive list of Laura Dave's favorite Sausalito haunts. Peruse the tomes at dockside Sausalito Books By The Bay where you'll find an extensive and rotating selection of local Bay Area authors. Next, cross Bridgeway to dine at Poggio, known far and wide for its leisurely ambiance and sumptuous Italian cuisine. A good choice is the housemade buckwheat linguine with brown butter sauce and spring vegetables: morels, ramps, peas, white asparagus, and scallions; a dish created by chef Ben Balesteri as a nod to the restaurant's mention in the novel.
Rates for Laura Dave's Sausalito start at $885 per night plus tax. A two-night minimum stay is required on Friday and Saturday nights as well as on select holidays. Subject to room and stand up paddleboard tour availability.
For full package details and to reserve your stay, visit https://innabovetide.com/ or call (800) 893-8433