La nuova dolce vita – bravissimo!
When the good folks at Ferrari told me that I could borrow the new Ferrari Roma, the company's latest offering, so many feelings hit me that it took a while to sort them out. First, "Ferrari" with no other modifier always gets my interest—and why not? The hot-blooded Italian with a stallion always is a delight to drive. Add "Roma" to it and I am immediately transported to Rome, thinking of pasta and the Coliseum and maybe even a short visit with Sophia Loren (or a maybe "just" Audrey Hepburn on a Vespa, but still …). Funny enough, I wrote these lines before I noticed the tagline on the Ferrari Roma website, "La Nuova Dolce Vita," so even the ads promised a new, sweetened life.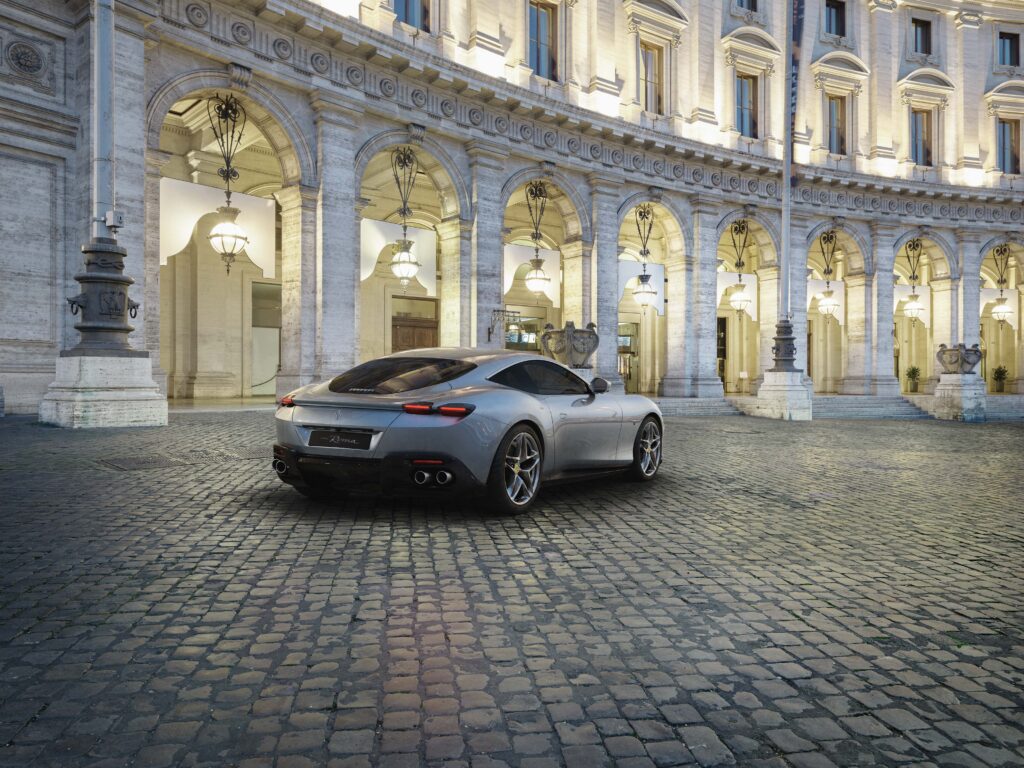 The point here is that, for me, the mention of a Ferrari Roma triggers some great feelings and visuals, so I couldn't wait for the delivery. And it was well worth the wait.
"Mine" arrived in Blu Corsa paint with nero (black) leather interior and carpeting. In the Ferrari family, think of it as a car that would fit between the Portofino and the F8 Tributo. Despite its gorgeousness, it's actually now Ferrari's least-expensive model. It's a hardtop coupe, a two-plus-two, meaning that it has two front and two back seats (not clear who can sit back there, but so be it). It's sensuous—no surprise there—with the traditional Ferrari long hood and short tail, a design language made possible by the front-engine placement (technically, it's a "mid-front engine," as the motor is set back behind the front wheels, giving the car better weight distribution and improved handling). With standard 20-inch wheels, the car has a beautiful stance.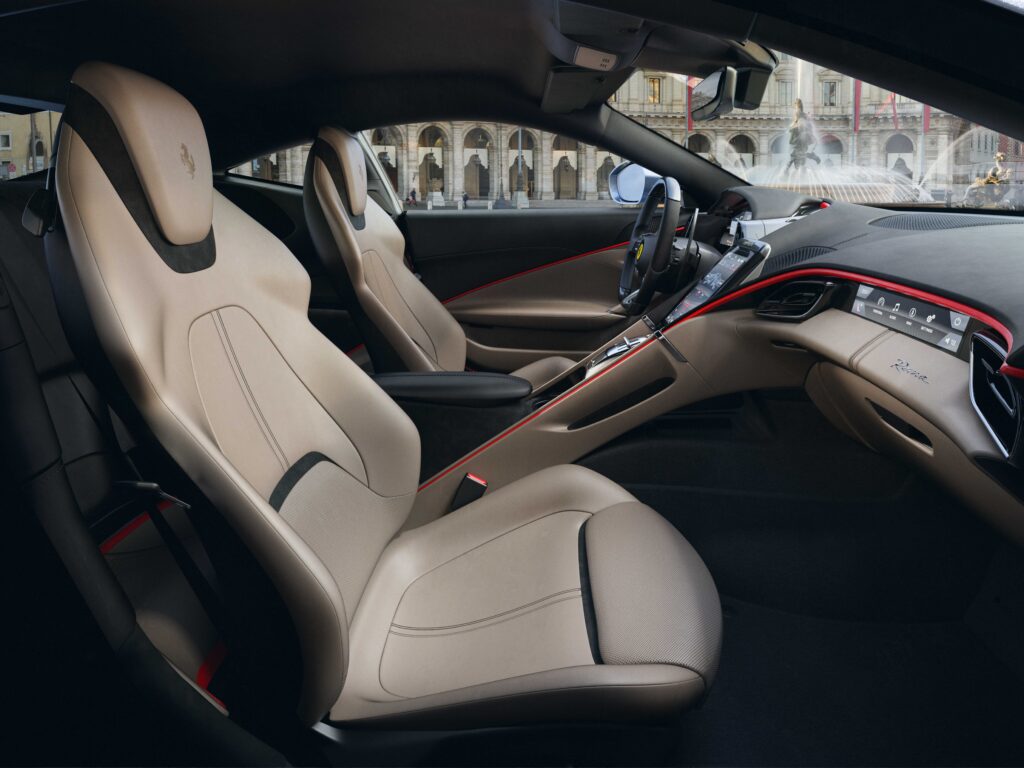 The twin-turbo 4-liter V8 more puts out 610 horsepower, so the 3,245-pound car can move: 0-60 in under 3.5 seconds and a top speed of 199 mph. The new interior styling and the svelte body with the great-looking taillights add greatly to the experience. With a high-performance car capable of hitting close to 200 mph, the need for a rear spoiler was evident; but Ferrari didn't want to spoil the fluidity of the design, so they cleverly added a "mobile rear spoiler," which usually sits flat against the body and raises automatically at high speed to provide the necessary downforce. (I've often wondered: if my high-speed spoiler is deployed, can I get arrested for speeding without having the right to plead the Fifth Amendment against self-incrimination? Can I get my car to sign a non-disclosure agreement?)
If the Roma were a person, most of us would swipe right (that's the "I-Want- It" direction, right?). It's beautiful, fast, responsive, comfortable, and more; and, at a base price of under $220,000, it's at the lower range of supercar pricing. Of course, "mine" was loaded with enough options to buy another nice car, about $100,000 of extras which I suspect most Ferrari buyers can't live without, such as the awesome "Magneride Dual Mode Suspension" ($5,568), plenty of carbon fiber add-ons (like the rear diffuser at $11,812), the beautiful carbon fiber steering wheel with the inlaid LEDs ($5,062), and more.
Was I smitten? Of course—it's a Ferrari!
Photo Credit: Ferrari USA