Well-known East Bay restaurateur and kaiseki chef Chikara Ono believes in the adage that great things come in small packages. That belief is shared by fans of Ono's Delage restaurant located in Old Oakland, a historic district located on the northwest side of Broadway. Open Wednesday through Sunday with two seatings of ten max, the tiny, Michelin-recommended restaurant is easily one of the best omakase eateries in the Bay Area.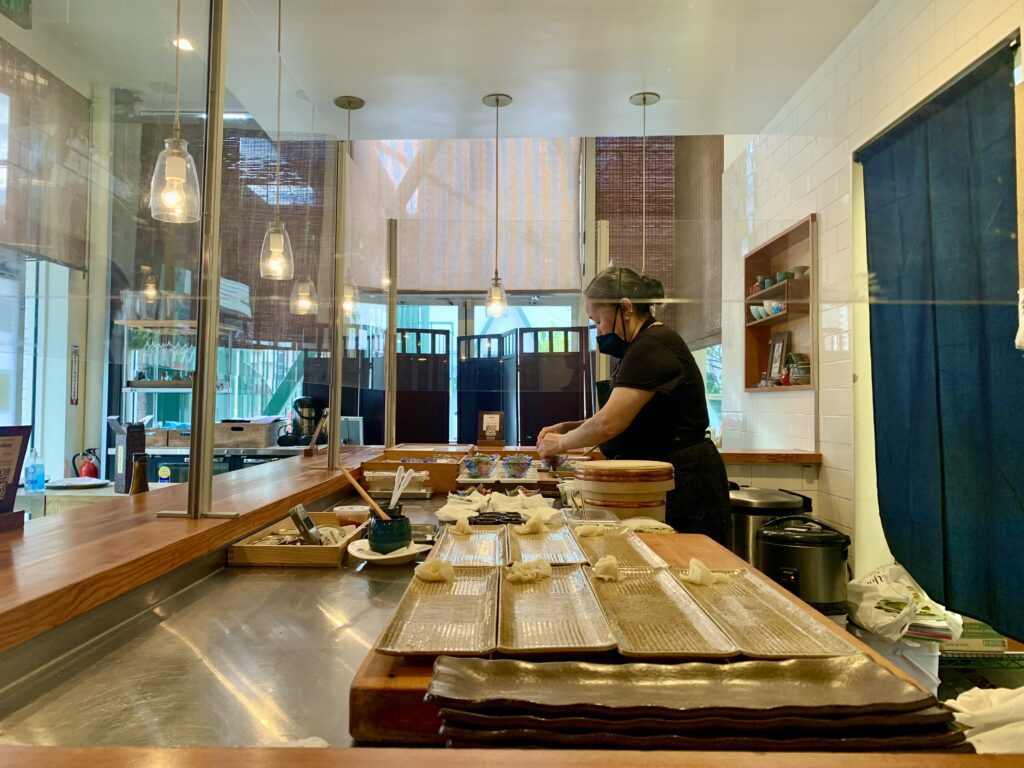 Serving a multi-course, prix fix ($125) menu focused on California-inspired Japanese cuisine with a bit of French flair, Delage is an under-the-radar, 'in-the-know' spot with nominal signage, and street-facing windows with shades that reveal little of the minimalist six-seat sushi counter and four seat table. Ambiance is somewhat of an afterthought, but the cunningly beautiful dishes more than make up for lack of interior design. This unpretentious décor scheme is actually part of the charm, and further emphasizes the artistry of the dishes.
Executive Chef Mikiko Ando presides with meticulous precision over Delage's small sushi counter, placing an edible flower here, and a bit of gold leaf there. Each of her eight courses (the number of courses might vary night to night) is more Instagrammable than the next. And the flavors match the photogenic nature. On this night:
Amuse-Bouche: Crystal Bread with smoked salmon, microgreens, edible flower, wasabi cream and bamboo charcoal tuile
First Course: Sake Tataki Salad with seared wild king salmon, organic mixed greens, pickled red onion, black garlic caviar, red onion pearls, shiro goma dressing, micro greens, edible flower and take sumi cracker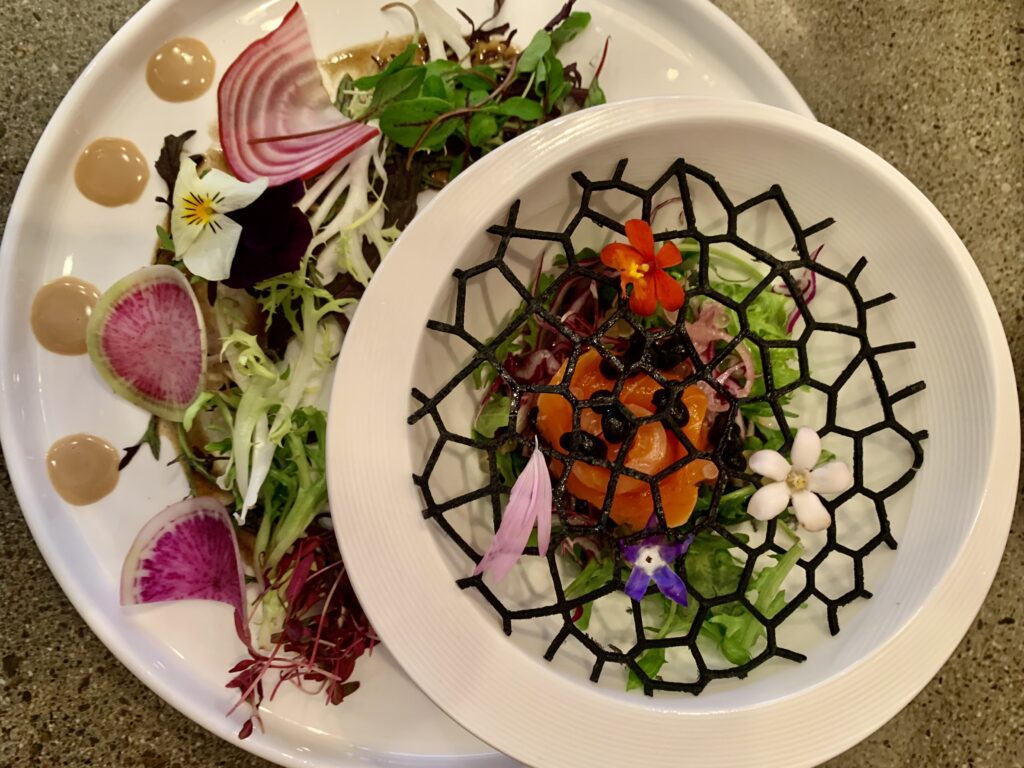 Second Course: two piece Selection Sushi wrapped in bamboo leaf
Third Course: Chef's selection, four nigiri sushi
Fourth Course: Gindara Katsu, wild Alaskan black cod, miso white sauce topped with micro green onion, chili string, shiso oil, chili oil and Katsu sauce
Fifth Course: Mini Chirashi Combination: two bowls of fresh fish and seasonal vegetables served over rice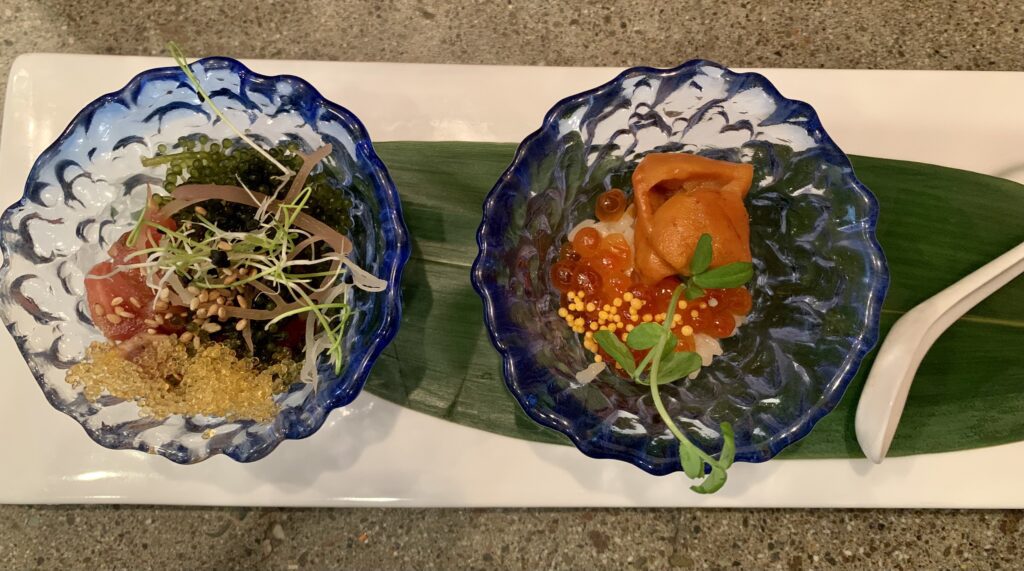 Sixth Course: Chef's choice, four piece nigiri sushi
Seventh Course: Hiyokomame Miso Espuma Soup, chickpea miso, mushroom umami, rice cracker bits, Shichimi pepper, micro greens
Eighth Course: Amazake Pudding: organic non-alcoholic fermented rice drink, assorted fruit, Kuromitsu, dairy-free cream, pomegranate tuile
A selection of curated wines and sakes is offered, and guests are encouraged to partake, if only to enhance the flavors of the varied courses.
Ono is also proprietor of Utzutzu in Alameda, another tiny, incognito, prix fixe gem recognized by Michelin. A mere 14 guests per evening (seven per seating) enjoy an eight course okimari menu of raw and cooked fish dishes made with the freshest seafood delivered from Japan. If you're lucky, black sesame ice cream rounds out the meal.
Delage: 526 9th St., Oakland
Utzutzu: 1428 Park St., Alameda
Photos: Fran Miller