Enhance your experience with these luxury gadgets.
Are you a wine geek eager to find gadgets to pair with your wine? Perchance you have difficulty in finding the perfect gift for Valentine's Day that equally represents the level of affection you have for your wine lover. For those with a passion for vino, these luxury accessories will enhance the experience for most wine connoisseurs.
Vintec
41 Bottle Single Zone Wine Cabinet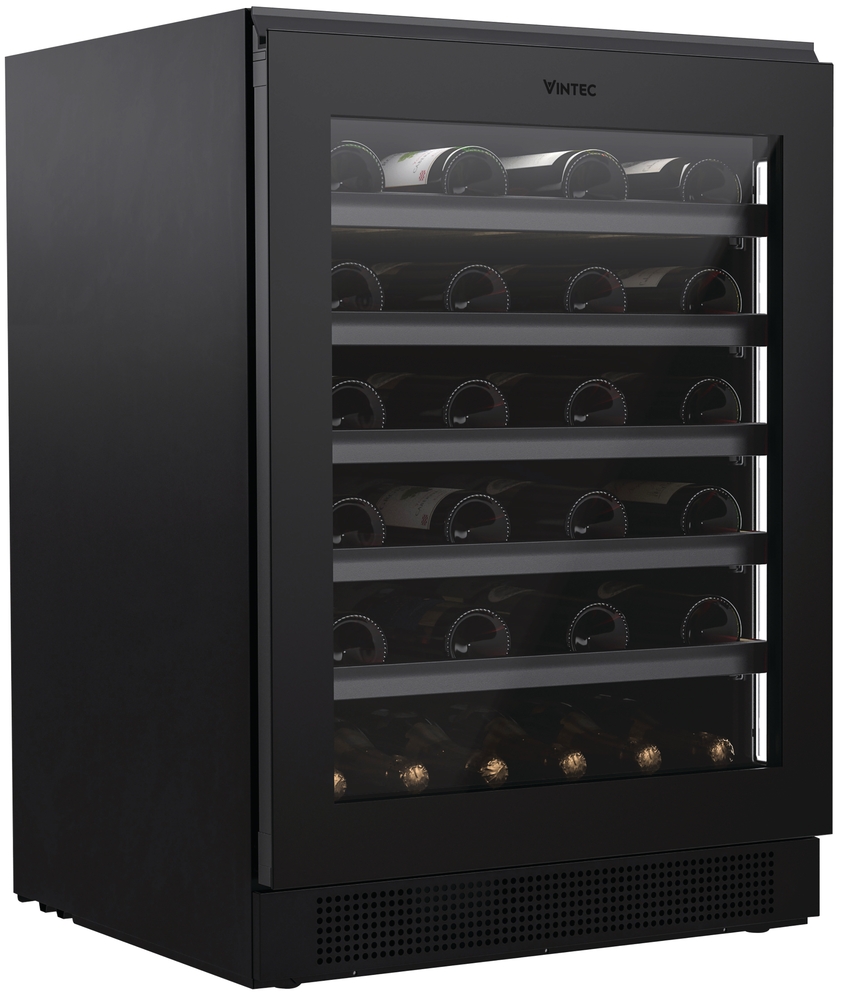 Have your graduated from placing wine bottles in the pantry or under the sink? Or maybe the household fridge is not quite working out as expected. It's time to protect your liquid assets with the proper storage. Vintec's Wine Cabinet is the ultimate upgrade to a wine collection.
So, what is the difference between a "wine fridge or cooler" and a "wine cabinet?" The former is susceptible to humidity and intense cold which will negatively affect your prized bottles. Wine cabinets, however, create the ideal conditions for storage effectiveness. The Vintec wine cabinet features precise and stable temperature control, UV-blocking glass, a vibration-proof environment, and a proprietary shelving system that fits bottles of all sizes and prevents labels from getting scratched. When you're ready to expand, take a look at their 100-plus wine cabinet options!
Josephinenhütte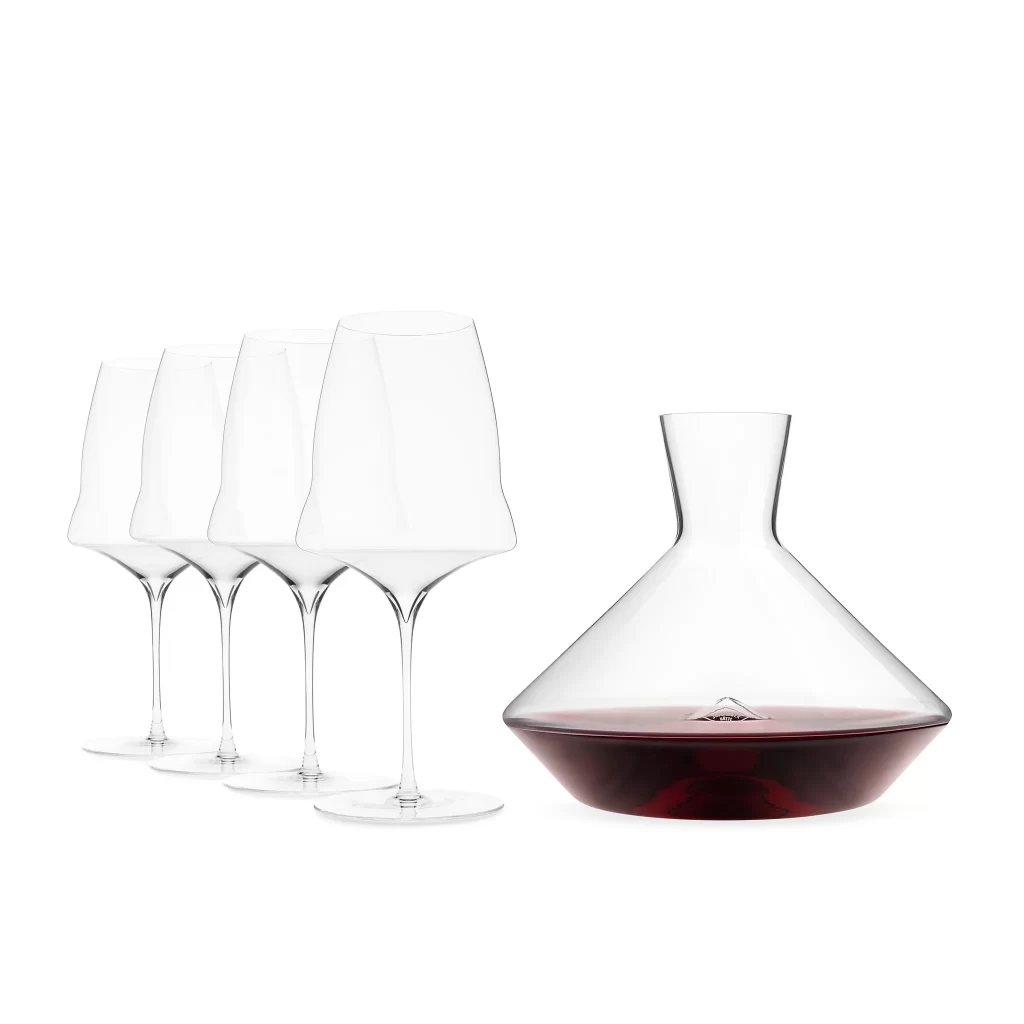 A great wine deserves a great glass. Designed by perhaps the greatest master of his craft, Kurt Josef Zalto, the Josephine Collection is exceptionally light and thin-walled, amazingly flexible, extremely delicate yet robust, and of generous size but soft and smooth in the hand. This series of glasses brings out the perfect flavor in wines, and its characteristic shape delights both the palate and the eye.
Coravin
Wine lovers often face this conundrum: I want to have a glass (or two) of wine, but not the whole bottle. Once opened, most wines last for one to five days before their quality deteriorates. Admittedly the Coravin system for still wines has been renowned for some time, but has not previously been available for sparkling wines. That is because even the lay wine person knows sparkling wines are all about the bubbles. Once gone, sparking wine loses its sexiness, not to mention taste.
The new Coravin Sparkling system injects carbon dioxide into a bottle to create pressure on the remaining liquid, allowing "bubble lovers" to enjoy their sparkling wine for weeks after initially popped. In addition, the Coravin makes it easy to gauge whether your wine is preserved with a color indicator, so consumers are always aware when the time is right to celebrate again with a glass.
Riedel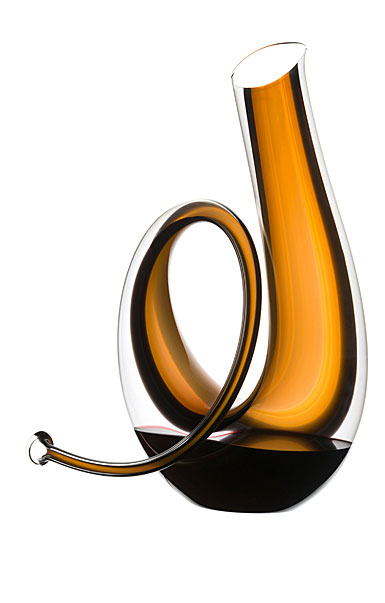 Proper breathing for humans increases performance, and the same can be said for wine. Allowing certain wines to breathe enhances taste and aroma which, in turn, allow for a remarkable experience. So, how do you make wine breathe?
Riedel has been making decanters and glassware for two centuries, perfecting how to make sure wine always "shows up" at its best. The Riedel Horn Decanter merges style and substance, as it is modeled after a coiled musical horn shape made from mouth-blown crystal. It features two openings on either end, the larger of which is to be used for both receiving and pouring wine. Plus, like other coiled decanters, the horn decanter "double-decants" wine, which benefits young and old wines, whether your goal is to remove sediment or make them smoother and rounder.
Rimowa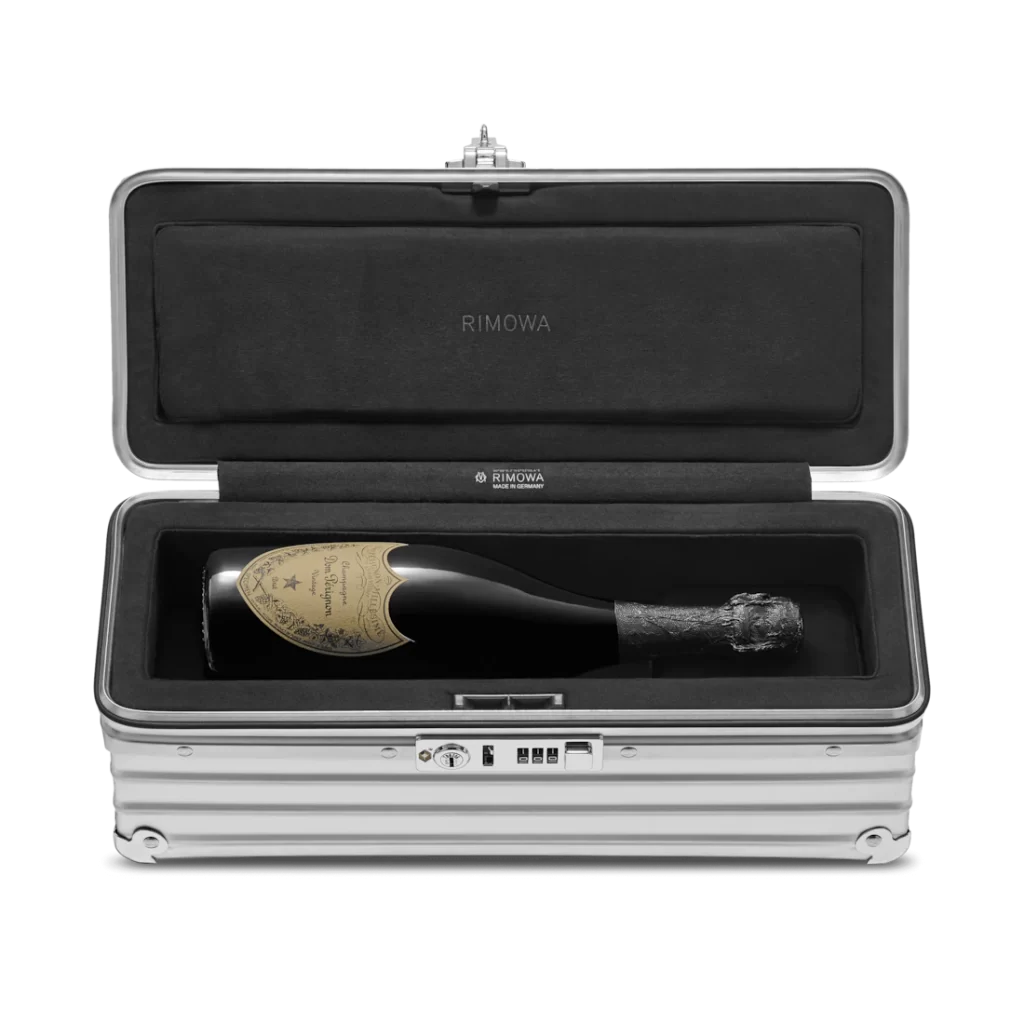 Don't we love snuggling up with a bottle of wine at home or inviting friends over for a glass? Or course, but eventually the urge to step out for an evening comes, and your wine must be ready for transport. Protection, performance, and presentation is what Rimowa's One Bottle Case promises wine enthusiasts. Their signature aluminum exterior, padded microfiber interior, and TSA-approved lock comes in under five pounds. A leather handle for carrying adds an accent of luxury. Whether heading out for a night on a town or jet setting, the One Bottle Case will ensure your wine arrives in top form. Is the single bottle case not enough? Check out the 12-bottle case!