It's not as if one needs a reason to open a bottle of bubbly. But if ever there were two occasions that beg for the pop of a cork, New Year's Eve and Valentine's Day fit the bill. Whether your plans for either entail time spent with a special someone, or a relaxing evening home alone, sparkling wines are always ideal for celebrating life's special moments. Fill your flute with the iridescent effervescence of one of these wonderful offerings and toast to friends, family, and even faithful, furry companions—those who are always there for you, time and again. Enjoyed with another, or relished solo, bubbles always beguile.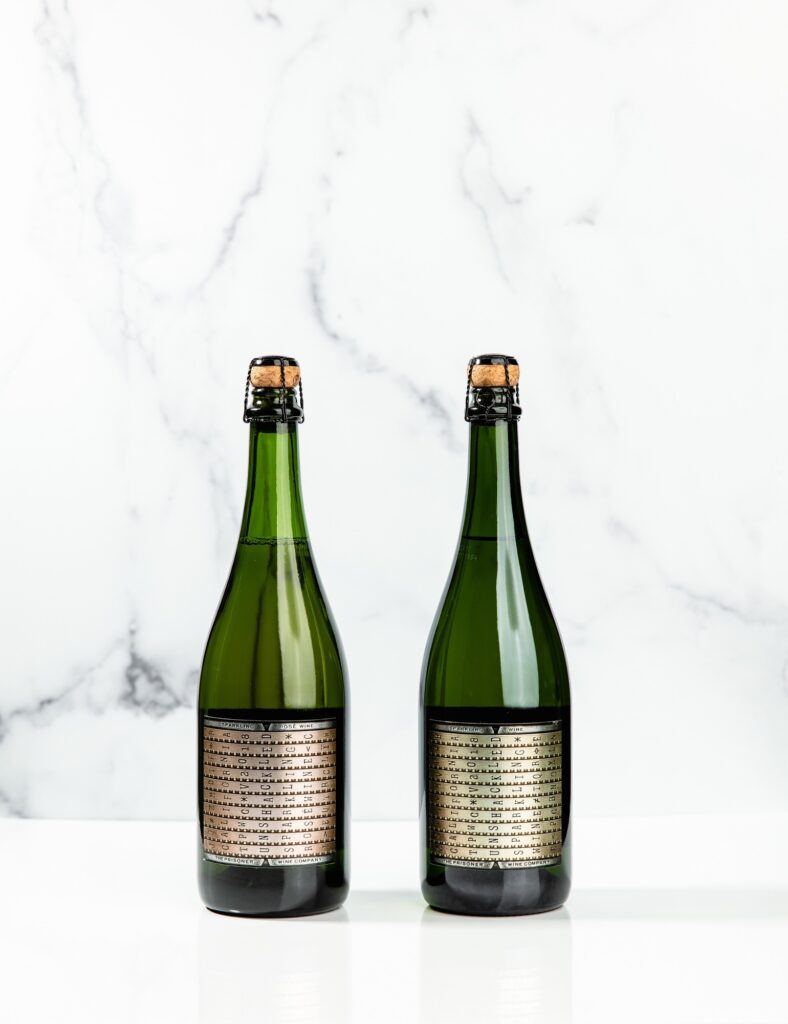 Unshackled 2018 Sparkling Wine: From the Prisoner Wine Company, this lovely brut-style wine features an aromatic profile and is made with Chardonnay and Pinot Noir varietals sourced from California. Each sip of Unshackled features vibrant acidity and a crisp, clean finish. Pairs perfectly with caviar, but add a generous lemon squeeze in order to add some acidity. The unique, combination lock style label will get the conversation started at any gathering.
Buena Vista Winery La Victoire Blanc de Blancs: Hungarian-born Agoston Haraszthy is considered 'The Father of California Viticulture.' The nineteenth century vintner, whose dream of 'purple gold' led him to Sonoma in 1852, was also the father of six children, the third (Arpad) of whom spent more than two years in France learning the craft of sparkling wine. Arpad later became the first to introduce Méthode Traditionelle sparkling wine to California winemaking. His sparkling wine, Eclipse, was one of the most celebrated of its time; Buena Vista pays tribute to his legacy through this Blanc de Blancs sparkling wine of Chardonnay grapes harvested from Napa Valley's Carneros region. Pale straw in color, this wine is racy in style with bright acidity and minerality, and aromas of fresh green apple, citrus and white flowers. The palate is elegant, crisp and dry with a long mouthwatering finish.
Argyle Extended Tirage Brut: Dundee, Oregon-based Argyle was founded in 1987 by vintner Rollin Soles whose goal was to make sparkling wines that could stand alongside the greatest wines from Champagne. Willamette Valley's cool climate region has proven ideal in achieving this objective. Argyle produces up to 12 varied and limited bottlings annually; the brand's extended tirage offerings have earned acclaim as New World benchmarks. Highlighted by a tense backbone and well-framed acidity, this graceful and elegant Argyle Extended Tirage Brut is layered with ripe nectarine, white cherry, honeycomb, and the complexity of brioche and roasted hazelnut.
Frank Family 2016 Blanc de Blancs and 2017 Brut Rosé: Both of these are sourced from Frank Family's Lewis Vineyard in Napa's acclaimed Carneros region, nestled along the shores of San Pablo Bay, the cool growing season of which lends itself perfectly for the slow, even ripening of cool-climate varieties and impeccable sparkling wine. The 2016 Blanc de Blancs displays wonderful finesse, lightness, and elegance. A classic bouquet of lemon peel, sliced green apple, and honeyed nuts persist to a pristinely fresh palate. Delicate beads of bubbles intermingle with hints of browned butter cut by crystalline acidity that converge with a long, tangy finish. The elegant 2017 Brut Rosé is light coral pink in the glass; the lush palate offers strawberries laced with citrus fruit and a touch of almonds that convenes in a refreshing minerality that lingers.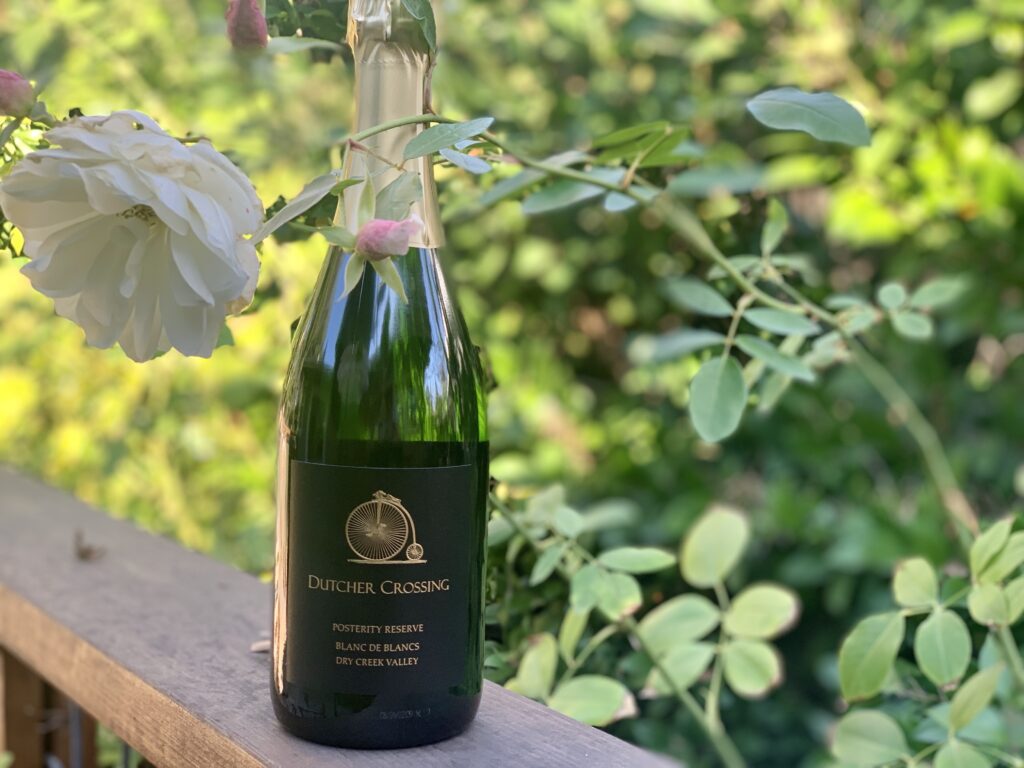 Dutcher Crossing "Posterity Reserve" Blanc de Blancs: Made from Dutcher Crossing estate Chardonnay from Sonoma's Dry Creek Valley, this Blanc de Blancs is crafted in the classic style of old-world champagne, using the "Traditional Method" or "Methode Champenoise." Very pale in color with aromas of golden delicious apple, pineapple, bread dough, floral notes, and baked apple, its flavors include lemon, guava, and Granny Smith apple. The finish is long, clean, and drawn out with a vibrant acidity. Go high with blintz and beluga caviar, or go low with buttered popcorn.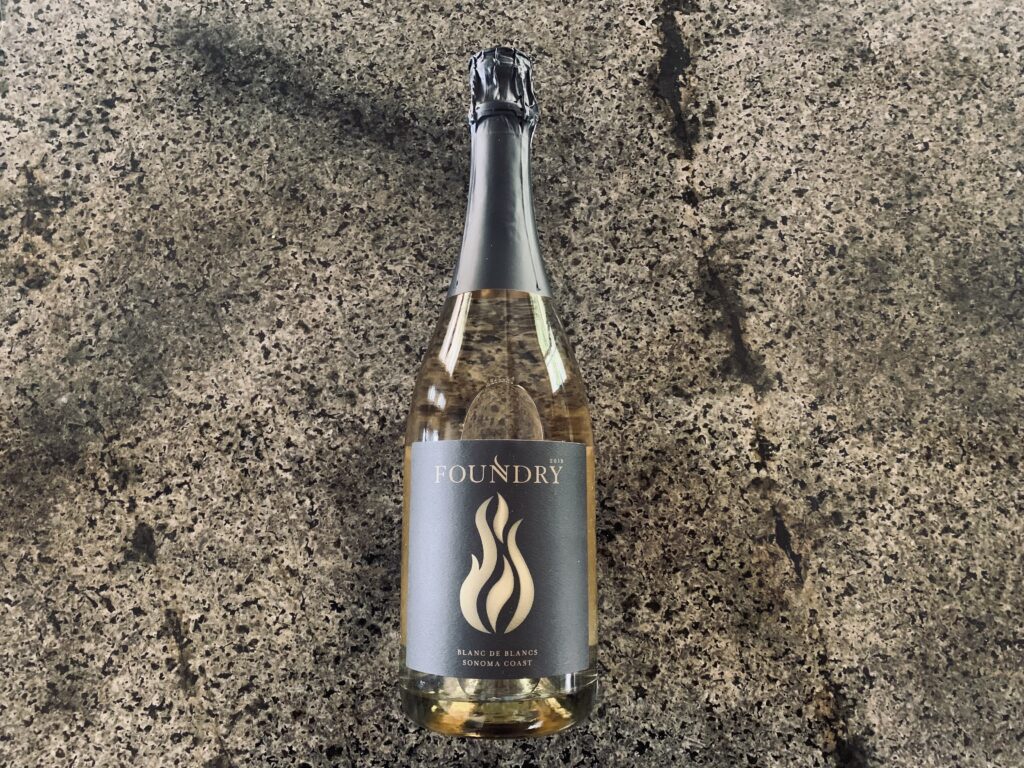 Foundry 2018 Blanc de Blancs: Winemaker Patrick Saboe crafts Foundry Wines using only the highest quality fruit sourced from world-class growing regions and proven vineyards in Napa, Sonoma, and Mendocino. From one of the best sites for Chardonnay in Northern California comes this wine that pairs beautifully with caviar on toast points, strawberries with crème fresh, or an opulent platter of chilled seafood. Delicate bubbles carry tantalizing aromas of golden apple, honeysuckle, and suggestions of freshly baked pastry. Vibrant notes of orange blossom, yuzu, Meyer lemon and white peach frolic on the palate with subtle glints of crushed seashell. Bright acidity carries through to a delightfully uplifting finish.
Mathew Bruno 2020 Blanc de Blancs Sparkling: This is Mathew Bruno's first ever sparkling, made from the vineyards of Napa Valley's Los Carneros AVA and inspired by the old-world French winemaking techniques of the Champagne region. Made exclusively from 100% Chardonnay grapes in the Méthode Champenoise tradition, this wine exhibits the classical styles and lively acidity for which Blanc de Blancs is known. Effervescent aromas of green apple and tropical notes evolve into a crisp citrus taste, balanced acidity, and fine bubbles. It finishes with a refreshingly pleasant splash of green pear and tropical flavors.