Proudly inspired by the culture of Mexico
Most brands don't call themselves "crazy," but this one proudly does—and for good reason.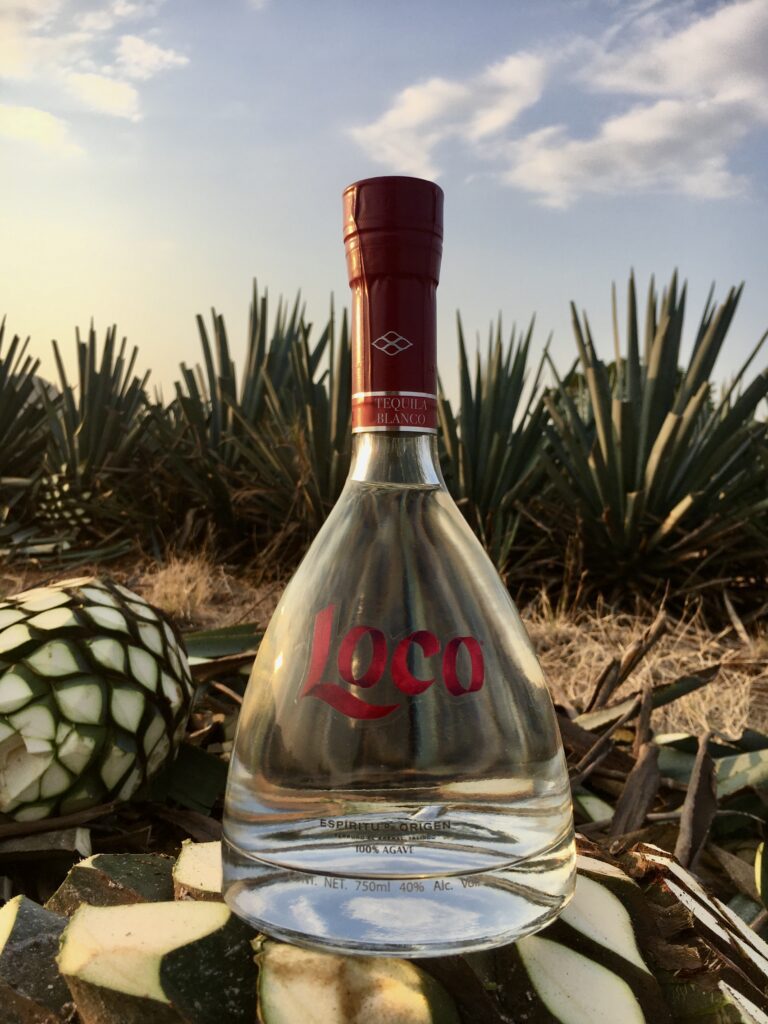 Introducing Loco, the first terruño tequila from the El Arenal region, gateway to the UNESCO World Heritage Site known as Paisaje Agavero. It's the newest tequila in town, with its U.S. launch in San Francisco.
To find out why this attractive bottle of the popular spirit is poised to take a trophy position in bars and cocktail lounges around the San Francisco Bay Area, Haute Living, San Francisco talked to Juan-Pablo Torres-Padilla, managing partner of Loco Tequila in the USA, and Alberto Navarro, Loco Tequila's maestro tequilero.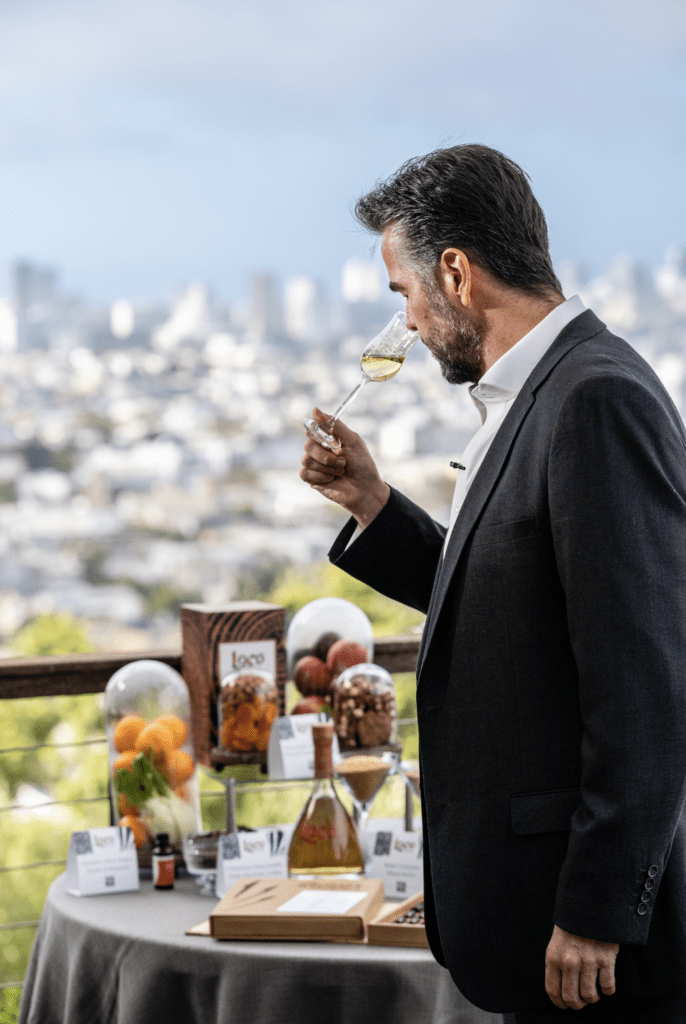 HL: How did Loco begin?
LOCO: It was during a during a family trip more than 10 years ago that a discussion arose about how we'd love to taste a tequila that is made in the purest way possible—to actually taste and appreciate the essence of the agave—and how there is nothing on the market like that. When we decided to create this tequila ourselves and insisted on experimentation in order to achieve the finest characteristics, we ended up doing things in ways that are very different than what is normally done today.
We oversee every detail, from planting of the agaves right through to the meticulous distillation process. Not only were we starting an ambitious project in a very competitive market, but we were seeking to do it without compromising quality on any level. Others in the industry called us crazy.
HL: What is the difference between Loco and other ultra-premium tequilas?
LOCO: Due to the popularity and increased demand of tequila, the industry standard of today is very far removed from ancestral methods. Many parts of the agave plant that can yield more product, but they result in lowering the quality of the tequila. Loco's tequila is made using only the purest ingredients, mixing time-honored, traditional methods with the best modern techniques.
Loco's agave expert, José Antonio Sánchez López, sources Blue Weber agaves from within a 2-mile radius of the hacienda, hand-selecting them at the optimum point of maturity after seven to nine years. We do the "double jima," or double shave, which leaves the piñas without any trace of leaf or stalk to ensure that the bitter components are not transferred to production. There is not one other tequila maker who does this, because it reduces volume and adds to cost and time.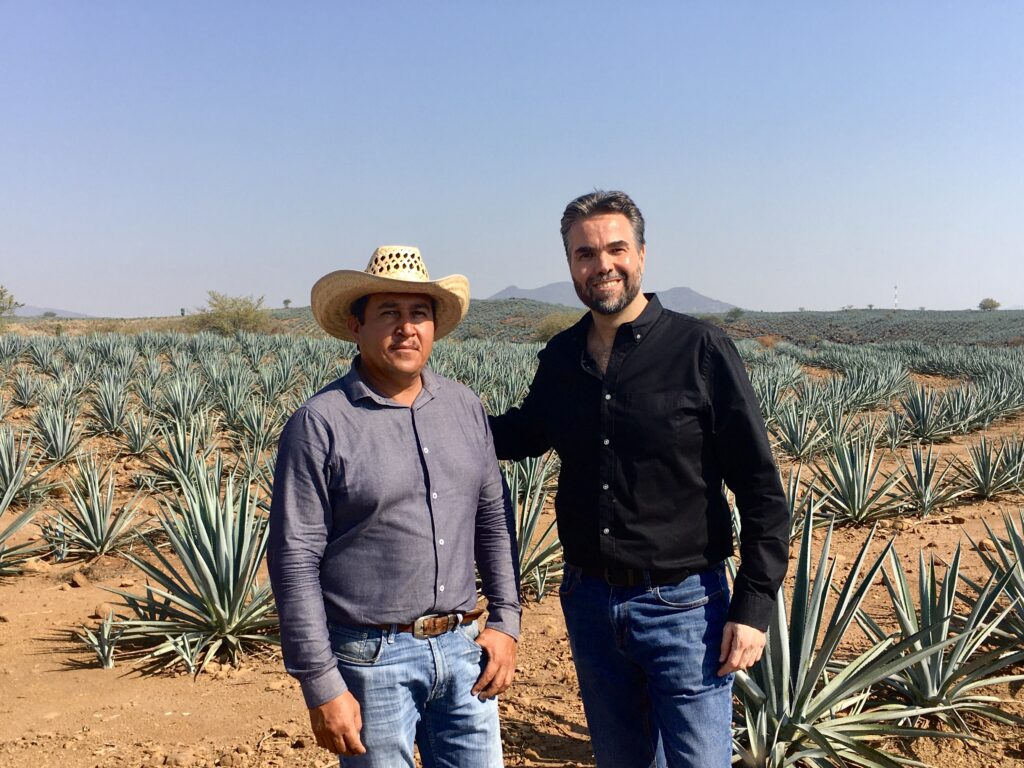 HL: What happens next?
LOCO: Next, the piñas are cooked in masonry ovens where they are steamed slowly for over three days before they reach the tahona. The ancient practice of using this 2-ton volcanic grinding stone macerates the agave, while adding complexity, intensity, and depth to the juice. Using rescued and restored 100-year-old wooden vats from the hacienda, the fermentation process begins—one single fermentation plus a double distillation process—followed by time in both stainless steel and concrete vats. The wooden vats carry forth the native ancestral yeasts which, when combined with new yeasts, creates an unmatched alchemy that is unique to Loco. Slow, deliberate, small-batch distillation in copper pots guarantees unmatched purity in the final product.
HL: It sounds like a very precise and intensive process.
LOCO: It is. This is not something that can be done in large quantities, so we will always be a small producer. We are proud that, after years of trial and error and a delicate alchemy of ancestral methods combined with modern innovation, we created a refined beverage that highlights the true essence of the agave: the first terruño tequila from the El Arenal region.

"We were not satisfied by simply making another high-end tequila, rather we wanted to create the first 'terruño tequila' from the El Arenal region of Jalisco. Through years of trial and error and a delicate alchemy of ancestral methods combined with modern innovation, we have created a tequila that carries the legacy of our historic hacienda and is the purest expression of the agave."

HL: What is Loco doing to be environmentally responsible?
LOCO: The tequila industry is known for being a big polluter, because of the acidic, organic by-products created in the process. So, Loco takes the time to neutralize those by-products. We then compost that with the fibers, a by-product with no nutrients, waiting several months until it will no longer pollute, but instead actually fertilize the fields.
For health reasons, we replaced mules and oxen with an electric engine, but avoid using a tractor because we want to ensure the greenest environmental impact.
We are a bat-friendly tequila producer. With large-scale tequila production, there is always a loss of DNA of agave plants because they are not allowed to naturally reproduce; therefore, plant diversity is lost. This makes the plants weaker against frost, infestations, etc. Loco is combating this by leaving a portion of the fields to grow their flower stalks naturally. While the plant is not being used for tequila production, it attracts birds and bats that pollinate and fertilize other plants, creating a new, stronger DNA.
We also do sustainable, circular planting inspired by Los Guachimontones, the unusual conical landforms found in the Tequila Valley region. This practice saves water and avoids erosion. The plant lines are widely separated to give the agaves more nutrients from the soil, while plants crops like chickpeas and beans are planted between rows to restore nitrogen to the soil.
HL: In addition to quality in every aspect of the process, what are the other pillars of the Loco brand?
LOCO: The Loco Tequila story has four main pillars: quality, history, locura, and art. Quality, of course, is about the utmost purity from our well water to our tahona. We touched a bit on locura, the celebration of great thinkers and risk-takers. We can now say that our madness led us to achieve something out of the ordinary. Our history guides us in every aspect of our practice, and we strive to honor our historic hacienda and to keep the 18th century traditions of ancestral tequila making alive.
As for art, we focus wildly on the details. Working with internationally renowned artist Jan Hendrix, a Mexican Dutch-born nature lover, inspiration comes from the agave and from Mexican culture. Notice that he used cochineal red and silver for our logo. This red was prized by the Aztecs, a coveted crimson dye produced from the cochineal insect, and its export had a massive impact on European artists in the 16th and 17th centuries. Silver, of course, is also intimately connected to Mexico throughout the ages. San Franciscans may recognize Hendrix's work in the façade of The Mexican Museum in Yerba Buena Park.
HL: Why did you choose to launch Loco in San Francisco, Juan-Pablo?
LOCO: California is a natural extension of Mexico City and Los Cabos, where the brand was first launched. And, California alone consumes the same amount of tequila as all of Mexico.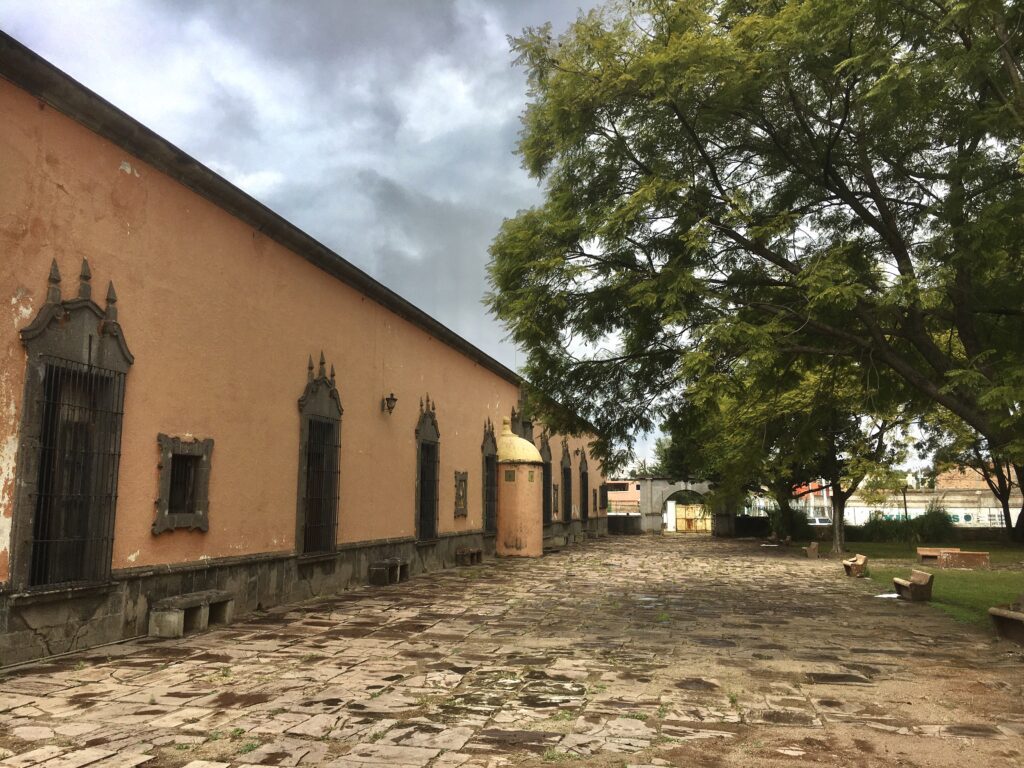 The identity of Loco resonates naturally with Bay Area residents. Loco is inspired by those visionaries and entrepreneurs throughout history who, rather than follow trends, decided to forge their own paths and do the unthinkable. Our first home will always be Mexico, but my chosen home is the San Francisco Bay Area. I feel a great connection to the innovators and artists who call the San Francisco Bay Area home, and we believe the identity of Loco will resonate with those who live here.
_ _ _ _ _
There are three distinguished bottles: Loco Blanco, Loco Ambar, and Loco Puro Corazon, the crown jewel with its unparalleled pedigree. These mouth-blown crystal bottles are hand-numbered and presented in a case designed by artist Jan Hendrix. The tasting notes to describe the aroma put it best: "An extremely fresh expression, with notes of mint and eucalyptus combined with the herbaceous profile of fresh agave, followed by distinctive notes of cooked agave and its sweet honey reminiscent of molasses, piloncillo (brown sugar), and pumpkin candy. Subtle citrus notes of green lemon and lemon blossom are distinguished and, finally, mineral notes, such as wet earth or freshly fallen rain." All this before one even takes the very first sip.
10 Tequila Fun Facts
After Prohibition gave tequila a foothold in California, it never let go.
California consumes more tequila than any U.S. state.
Tequila sales increased 9.4 percent in 2020 to 21.5 million 9-liter cases.
Tequila will overtake vodka in 2023 as the most-purchased spirit in value in the U.S.
Tequila is the favorite liquor base for cocktails in the U.S.
The margarita (60%) is the most popular cocktail in the U.S., followed by daiquiri (44%), piña colada (36%), Long Island iced tea (33%), and mojito (29%).
There are 220-plus distinct species of agave plants growing in Mexico, but…
True tequila is only produced from the blue agave plants grown in parts of Jalisco.
Loco's agave plants mature for seven to nine years. They weigh 80 pounds or more, up to 175 pounds.
In 1974, the Mexican government declared the term "tequila" as intellectual property.
Sources: BevIndustry.com and IWSR drinks market analysis.
Loco may be purchased online and continues to build partnerships via Park Sreet, a leading wine and spirits distributor, with local purveyors and restaurants. Loco-Tequila.com