Where stewardship of the land and habitat come first
When long-time friends Mike Sutsos, Sr., and Darius Anderson purchased a 1,000-acre hay ranch in the heart of Sonoma wine country, they saw an opportunity to create the most ecologically sound, hospitality-driven private outdoor sporting club in the U.S. Wing & Barrel Ranch, less than an hour from the Golden Gate Bridge, is intended as an oasis where members, and at times their guests, can enjoy the Sonoma countryside. To achieve their ethos of honoring the natural beauty of Sonoma County, the club adopted a vigorous program focused on local land stewardship and habitat restoration that promotes native plant and animal species prosperity and conservation.
Wing & Barrel Ranch's ultimate goal is to lead the sporting industry in sustainable, forward-thinking land management practices in an outdoor sports setting. They are in a unique geographical position, enabling them to set an example for others to follow, because their acreage is situated between multiple public properties of high ecological value. The land is intentionally managed to prioritize ecological health while balancing the ecological, recreational, and agricultural concerns necessary for the club to function.
Point Blue Conservation Science provides advice and guidance to the club on issues of habitat connectivity and climate change resiliency. Considering the opportunity to link up with adjacent properties and connect numerous wildlife corridors in the greater San Pablo Bay, Wing & Barrel Ranch could not ask for a better partner. Together they have piloted re-vegetation practices that dramatically increased native plant species and diversity and ensure ecological resiliency in future climate conditions. In the future, they will expand these programs to other natural spaces around California.
While taking in the views of Mt. Tamalpais and Mt. Diablo, the Mayacamas and Sonoma Mountain ranges, it is easy to understand the deep appreciation of nature underlying the founders' sustainable vision for the club. The rugged landscape is dotted not only with hay fields and vineyards, but with natural history that can sometimes be erased or forgotten. With the foresight and diligent, hard work of the people at Wing & Barrel Ranch, many generations to come will have a place to discover and remember this amazing land we call home.
Wing & Barrel Ranch prides itself on offering exclusive experiences for its members. Recently, Wing & Barrel hosted the Van Winkle family (of Pappy Van Winkle bourbon) for a weekend of hunting, sporting clays, and a grand finale dinner. Additional guest chefs include Rogelio Garcia (Michelin-starred California chef and Top Chef alumna), Chris Cosentino, Tyler Florence, Charlie Palmer, Matt McCallister, and Laura Cole.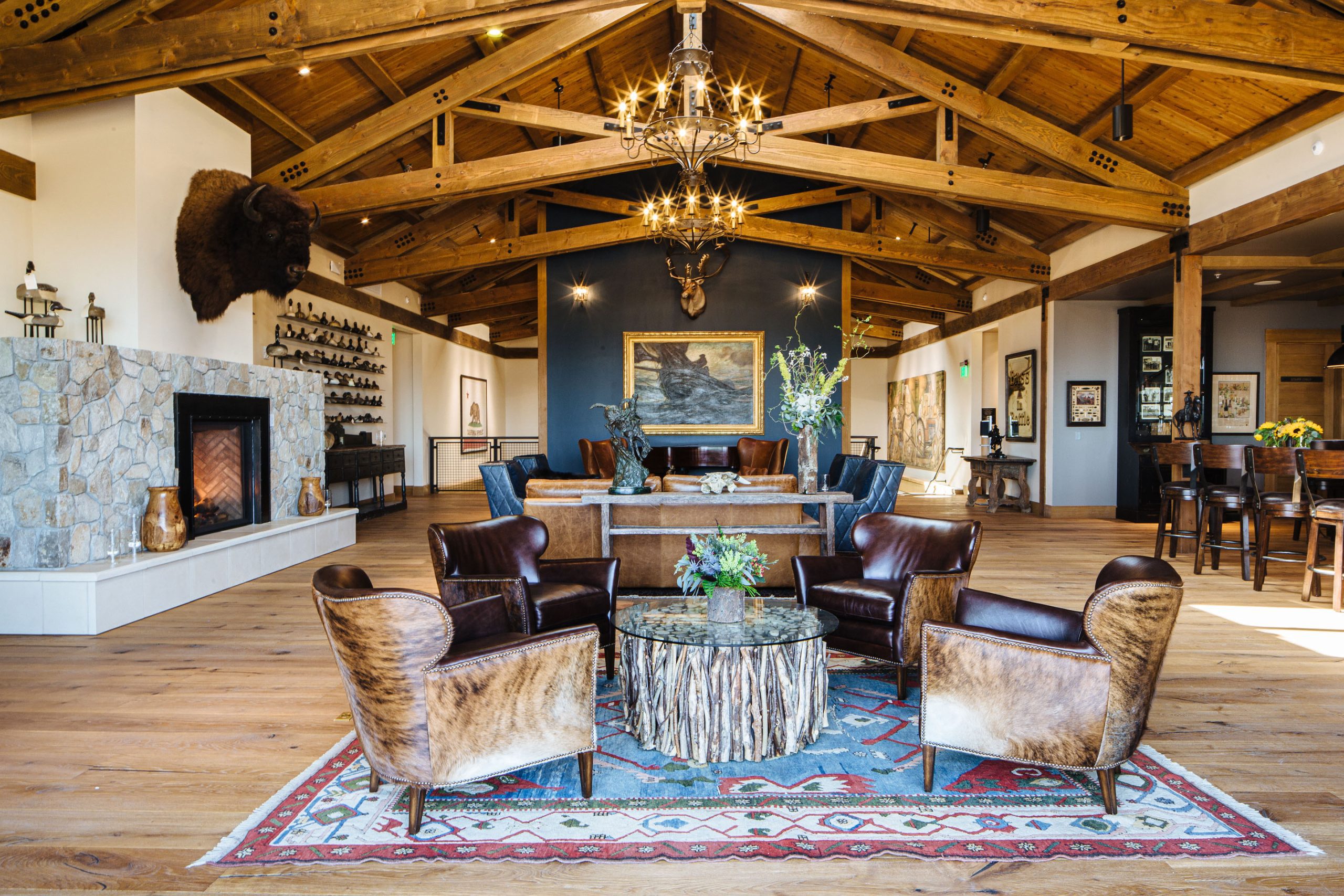 The ranch has a wide variety of programming for members planned for the coming weeks, including many fit for the whole family. In July, Wing & Barrel will offer an outdoor adventure camp where kids can learn survivor skills and build a love for the great outdoors. Activities will include flag raising, scavenger hunts, fishing, arts and crafts, archery, marksmanship, shotgun and hunting craft, first aid, dog training, storytelling, and more.
Photos by Robert B Richards and Wing & Barrel Ranch