Festival Napa Valley presented the debut concert of the Olivia Decker Power of Music Series on Sunday, December 12 at the picturesque Cavallo Point Lodge by the Golden Gate. Entitled Sing in the Holidays!, the joy-filled concert by San Francisco Opera Adler Fellows featured a food and wine reception with outstanding wines from Dario V. Sattui's Castello di Amorosa.  Proceeds from the concert support Festival Napa Valley's arts education program in schools, original programming for youth, and scholarships for talented young artists, as well as the Festival's Arts for All programs.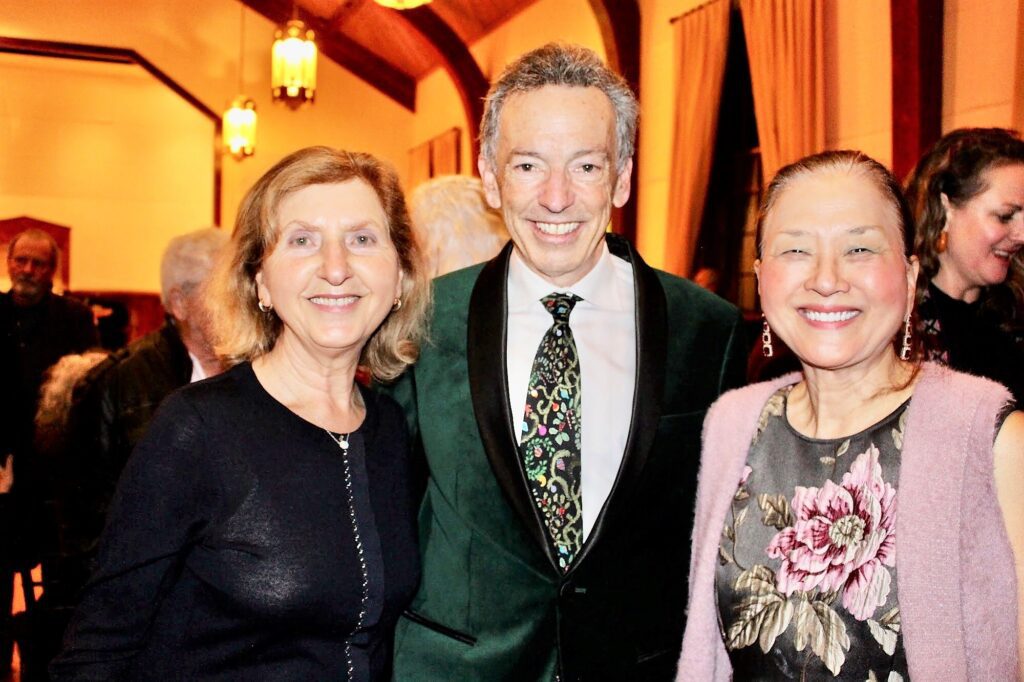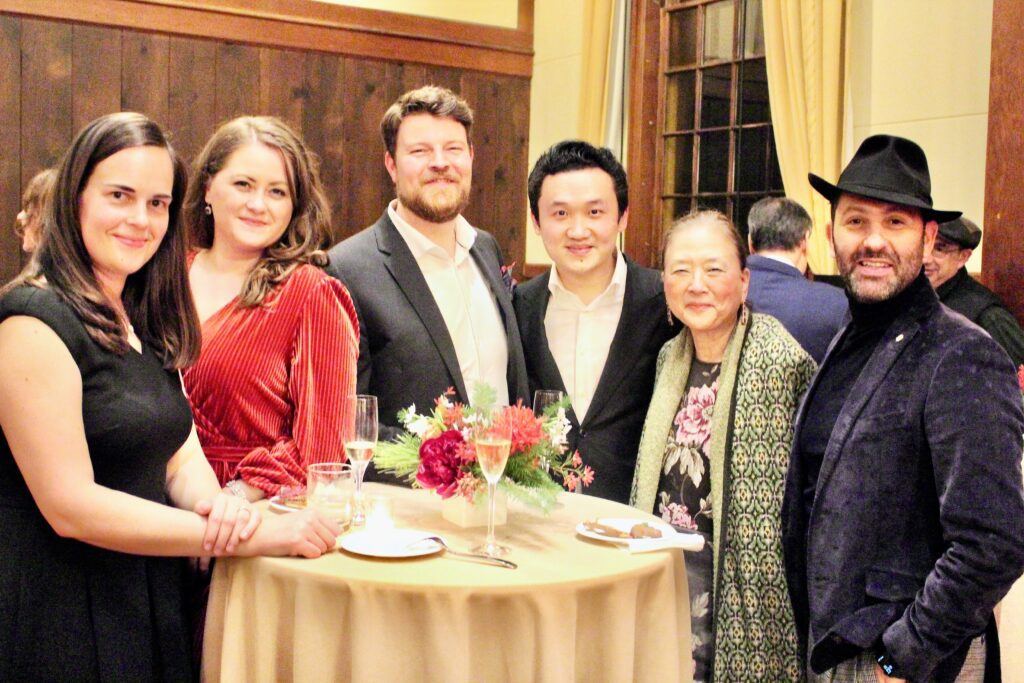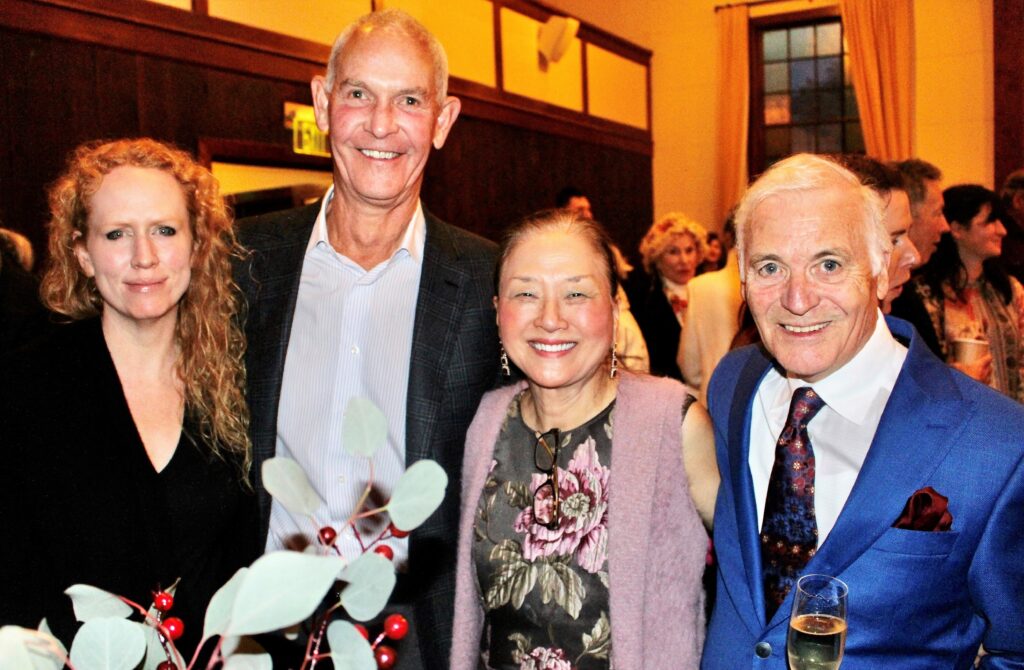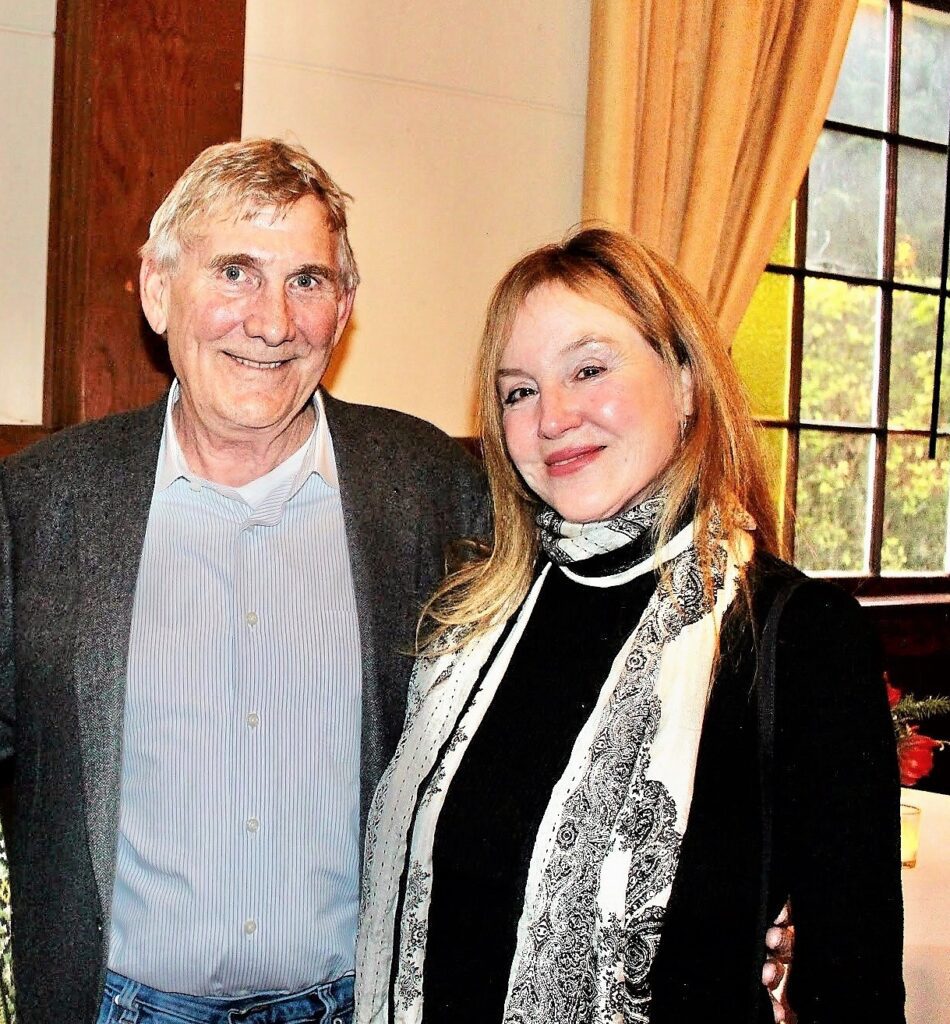 Photos: Lissa Gibbs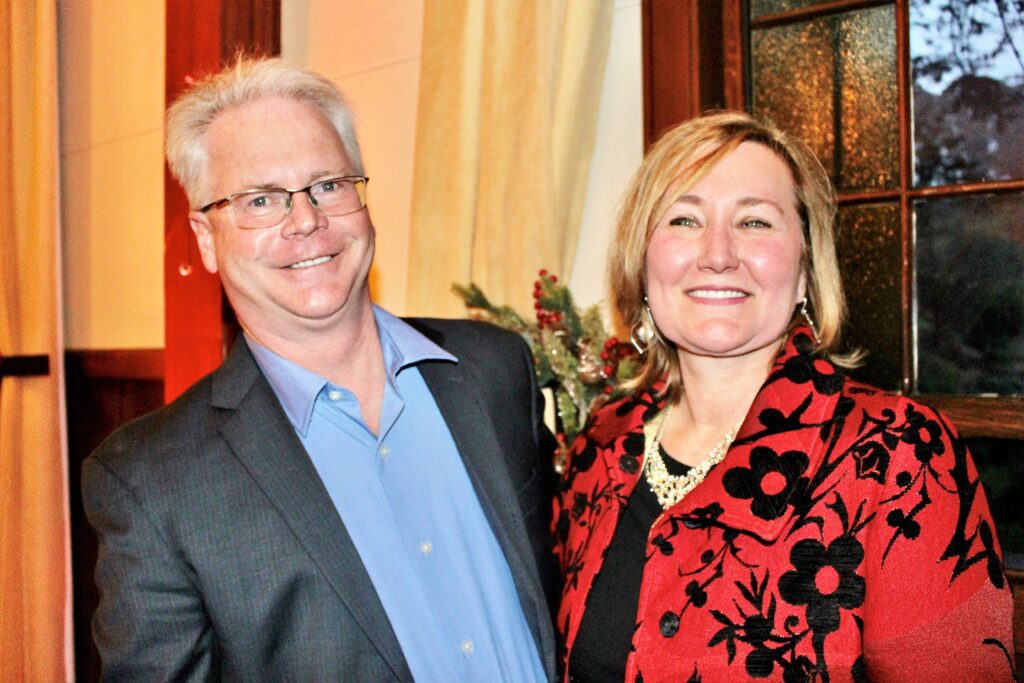 The festive holiday evening of classical music also celebrated composer and philanthropist Gordon Getty's 88th birthday, bringing together in the delighted audience two of Festival Napa Valley's major supporters and champions of the arts, Getty and Olivia Hsu Decker.
A classically trained soprano during her school years, Decker welcomed guests from the stage, noting that her generous support for Festival Napa Valley stems from a strong belief in the power of music to heal and unite people, inspiring all people to reach for and achieve their dreams.
The concert featured an international ensemble of musicians from San Francisco Opera Adler Fellowship Program: Simone McIntosh, Christopher Oglesby, Zhengyi Bai, Esther Tonea, and pianist Kseniia Polstiankina Barrad. The young artists delighted guests with their performances of classics by Mozart and Strauss along with seasonal holiday favorites.  Their talent and energy were sensational and Haute Living encourages you to learn more abut them so you can watch them flourish across international stages in coming years: 

Mezzo-soprano Simone McIntosh was the recipient of Festival Napa Valley's 2021 Manetti Shrem Opera Prize. A graduate of the Canadian Opera Company's Ensemble Studio, Vancouver native McIntosh has received several distinguished awards and acknowledgments including the Wirth Vocal Prize 2016, COC Ensemble Studio Competition 2016, Ottawa Choral Society New Discoveries Competition 2018, and inclusion in the CBC's "30 Hottest Classical Musicians Under 30 2016". In addition to the San Francisco Opera and Canadian Opera Company's young artist program, McIntosh has had Fellowships with the Merola Opera Program, Songfest, Toronto Summer Music Festival, and The Banff Centre of the Arts. McIntosh is an alumna of the McGill Schulich School of Music (MMus) and the University of British Columbia (BMus).

Tenor Christopher Oglesby performed at San Francisco Opera as Dancaïre in Carmen, Benvolio in Roméo et Juliette and Edmondo in Manon Lescaut. In 2021 he made his role and company debut as Boris in Kát'a Kabanová with West Edge Opera. He was most recently a resident artist at Utah Opera where he sang Tybalt in Roméo et Juliette and was the tenor soloist for Handel's Messiah with the Utah Symphony. As a participant of the 2018 Merola Opera Program, he debuted as Tom Rakewell in The Rake's Progress. As an education artist at The Dallas Opera, he appeared in Mozart's Bastien and Bastienne and Davies' The Three Little Pigs. An active soloist and recitalist, Oglesby has performed with the Utah Symphony, Dallas Puccini Society, and in the Schwabacher Recital Series at San Francisco Opera. He is a third year San Francisco Opera Adler Fellow. He holds Bachelor of Music degrees in Vocal Performance, Choral Education and Band Education from Lee University and a Master of Music degree in Vocal Performance from the University of North Texas and is a recipient of the Richard F. Gold Career Grant.

Romanian-American Soprano Esther Tonea has appeared in concert and recital across the United States, Canada, and Europe. She is 2019 semifinalist for the James Toland Vocal Arts Competition, 2018 finalist for the Patrick G. and Shirley W. Ryan Opera Center, and a first place winner of the New York Lyric Opera National Vocal Competition, Hennings-Fischer Young Artist Competition, Dorothy Van Waynen Competition, and East Bay Opera League Competition. Additionally, Tonea is a two-time recipient of the Encouragement Award from the Metropolitan Opera National Council Auditions, a two-time scholarship recipient of the Holt Memorial Competition, and a Presser Scholar. She is also a winner of the Concerto Competitions at the University of Georgia and the San Francisco Conservatory of Music. Tonea has performed with Maestros Richard Bonynge, John Morris Russell, George Manahan, Nicole Paiement, Grant Gershon, Donato Cabrera, and Cristian Reif in the US and Europe and collaborated with the National Symphony Orchestra and Berkeley Symphony.

Chinese Tenor Zhengyi Bai is the third year Adler Fellow at San Francisco Opera. A 2018 participant of the Merola Opera Program, he has been recognized by the San Francisco Chronicle for his "charming verve." Bai made his San Francisco Opera company debut as Remendado in 2019-2020 season's Carmen and also appeared as the Dancing Master and Lamplighter in Manon Lescaut. In the spring of 2021 he performed in San Francisco Opera's "Adlers at the Drive-In" concert which heralded SFO's return to live performance and covered the role of Almaviva in The Barber of Seville and in the 2021-2022 season he performed in Beethoven's Fidelio. Born and raised in Shandong province of China, Bai began his studies as a piano student and a collaborative pianist. With a solid musical foundation of piano study, Zhengyi Bai flourished in his vocal studies, completing his initial vocal training in Shandong, China, and continuing his opera training at the University of Southern California and through San Francisco Opera's Adler Fellowship program. 

Ukraine Pianist Kseniia Polstiankina Barrad won numerous top prizes as a soloist at international piano and chamber music competitions, including the International Competition for Young Pianists in Belgrade, the Kyiv State Chamber Ensemble Competition in Ukraine, the Sergei Taneyev International Chamber Ensemble Competition in Kaluga, Russia, and the International Chamber Ensemble Competition in St. Petersburg. She has also won several competitions in the United States, including first prize with the LaGrange Symphony Orchestra Competition and national finalist two times in the MTNA Young Artist Competition, winning 3rd prize in 2011. As a collaborative pianist, Kseniia has worked with opera and vocal music organizations across the U.S. She was a part of the music staff for San Francisco Opera's productions of Carmen and Manon Lescaut and collaborated with numerous festivals and opera companies such as Ravinia Steans Music Institute, Cincinnati Opera, Long Beach Opera, Red Poppy Art House, LA Music Center, Austin Artist Project, Cincinnati Song Initiative, Queen City Opera, Songfest and the prestigious Merola Opera Program in San Francisco. 


Festival Napa Valley Olivia Decker Power of Music Series Upcoming Concerts

Pasquale Esposito – "That's Amore!"
Sunday, February 13 | 4 p.m.
Cavallo Point, Sausalito
$75 per ticket at boxoffice@festivalnapavalley.org
Celebrate Valentine's Day in style with tenor Pasquale Esposito in concert at Cavallo Point, the historic luxury resort nestled at the base of the Golden Gate Bridge. Pasquale and his virtuosic band will take the audience on a musical journey through Italy, Spain, and the Americas, showcasing romantic songs, opera arias and Broadway tunes. The concert will be paired with fine wines from Festival Napa Valley's acclaimed Partner Wineries at a reception before the concert. 

March 27 | 4 p.m.
Ryan Silverman
Broadway star from The Phantom of the Opera and CHICAGO, in his signature cabaret show

April 10 | 4 p.m.
Vanessa Benelli Mosell, piano
DECCA recording artist and international soloist, presented in partnership with the Italian Cultural Institute

May 15 | 4 p.m.
Nia Imani Franklin
Soprano, composer, and 2019 Miss America in a program of popular songs and original compositions

For tickets and information, visit festivalnapavalley.org
707-346-5052