These renowned NorCal restaurants, known for insanely innovative cuisine, continue to push the hospitality envelope with elevated viticultural offerings curated by their top-of-their-game sommeliers. Their objective? That with every sip, guests say, "Wow!"
Successfully navigating a hospitality downturn, the likes of which the industry has never experienced, is a coup. Continuing to deliver on public expectations while maintaining relevancy are feats not easily accomplished when restrictions and safety protocols dictate operating procedures. The following three lauded Northern California restaurants not only held-on this past year and a half, each thrived, thanks in part to the inspired dedication of their acclaimed sommeliers, whose contributions served to complement and elevate their respective restaurants' already superior dining experiences.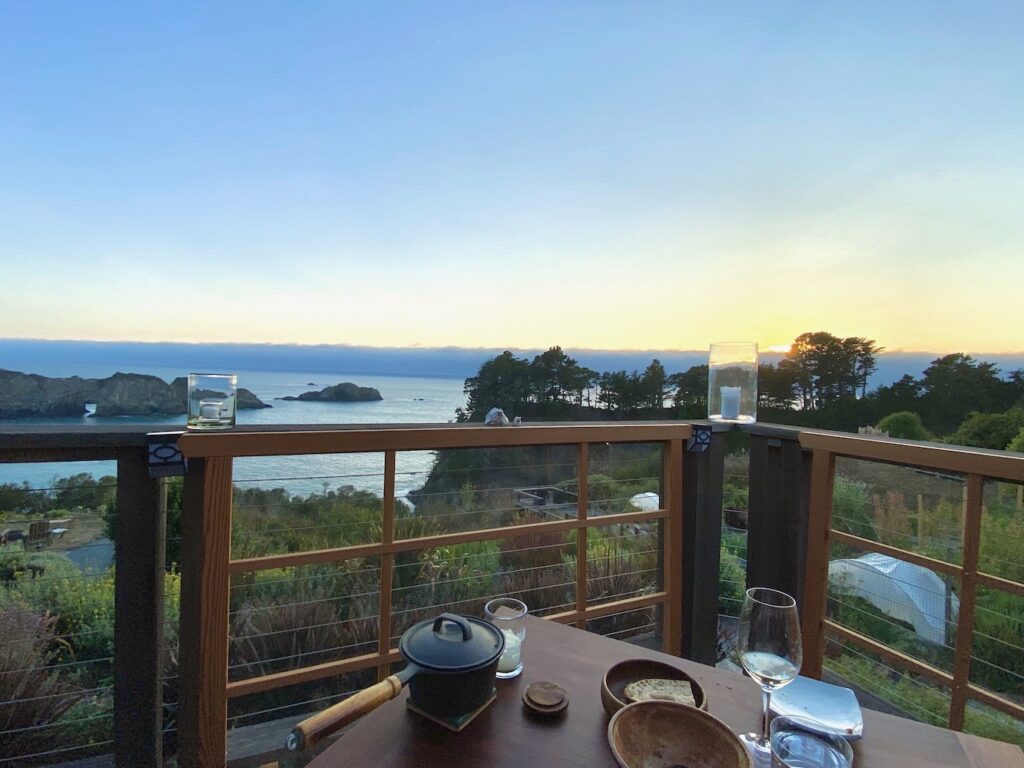 The Harbor House Inn, Elk, CA
Re-opened in 2018 after an eight-year restoration project, the luxurious, 11-room getaway is perhaps best known for its restaurant where Chef Matt Kammerer has secured Mendocino County's sole Michelin star. Kammerer, a 2020 James Beard Award semi-finalist and 2019 Food & Wine Best New Chef, forages and harvests the ingredients for his exquisite, up-to-12 course tasting menus – each a hyperlocal, coastal experience focused on seafood and vegetables. Ingredients are sourced from across Mendocino County, including live fish picked-up from local fisherman at the dock. He and his team even make their own crème fraiche, butter, vinegars, and naturally leavened breads. The property features its own chickens, and 15 raised vegetable beds, planted and cultivated by the kitchen crew, along with a newly purchased 320-acre farm in nearby Point Arena where more herbs and vegetables will be raised, along with honeybees, cattle, and other livestock.
"We are making it extremely difficult on ourselves to find the best of the best,'' said Kammerer. "We're on the hunt constantly. Nobody has websites here. There's a secret (or closed) network. I have to track down people, talk to them, and they lead me to others.''
His incredible menus, served primarily this past year from the restaurant's outdoor deck that overlooks the rugged Mendocino coastline, are further enhanced by pairings of both old-world wines and handcrafted, local, sustainable, small production varietals, selected by sommelier Marsella Charron who recently enhanced the restaurant's wine list with an added collection of wines from 'friends of Harbor House' winemakers – those who frequent the Inn and/or restaurant. A preference is given to interesting, boutique production wines from Mendocino and Sonoma that are not easily found in retail. Charron is also in the process of bringing in more aged California wine and she is putting a strong focus on their half bottle selection. The aged Smaragd Riesling and Grüner selection from Austria is a major development on the list, with vintages going back to 1991. These wines pair impeccably with the food that Kammerer creates and provide a phenomenal level of complexity for the price.
Charron also elevated the in-room wine program with unique selections that are not readily found, and that do not compete with local tasting rooms. "I wanted to provide guests with an in-room wine experience that educates, with offerings beyond what can be purchased at the store," said Charron. "These wines will change several times during the year, and are highly unlikely to be found elsewhere in Mendocino County.
SingleThread Farm-Restaurant-Inn, Healdsburg, CA
SingleThread's proprietors Katina and Kyle Connaughton secured a coveted three Michelin stars a mere two years after opening their Healdsburg culinary gem, and this past year, they barely missed a beat, transforming their adjacent parking lot into a twinkle-lit outdoor dining venue. As executive chef, Kyle changes his small plate, eleven course menu daily, based on master farmer Katina's harvest from their farm where she oversees an heirloom fruit orchard, vegetable and flower beds, olive trees, beehives, and chickens. The farm's bounty also provides Katina with the organic goods for her dramatically designed tablescapes and dish presentations. Every SingleThread item, be it menu ingredients, utensils, sound system, and furnishings, has a thoughtfully curated story, as do the wine pairings, selected by Rusty Rastello who was named SingleThread's wine director mere weeks before shelter-in-place was mandated.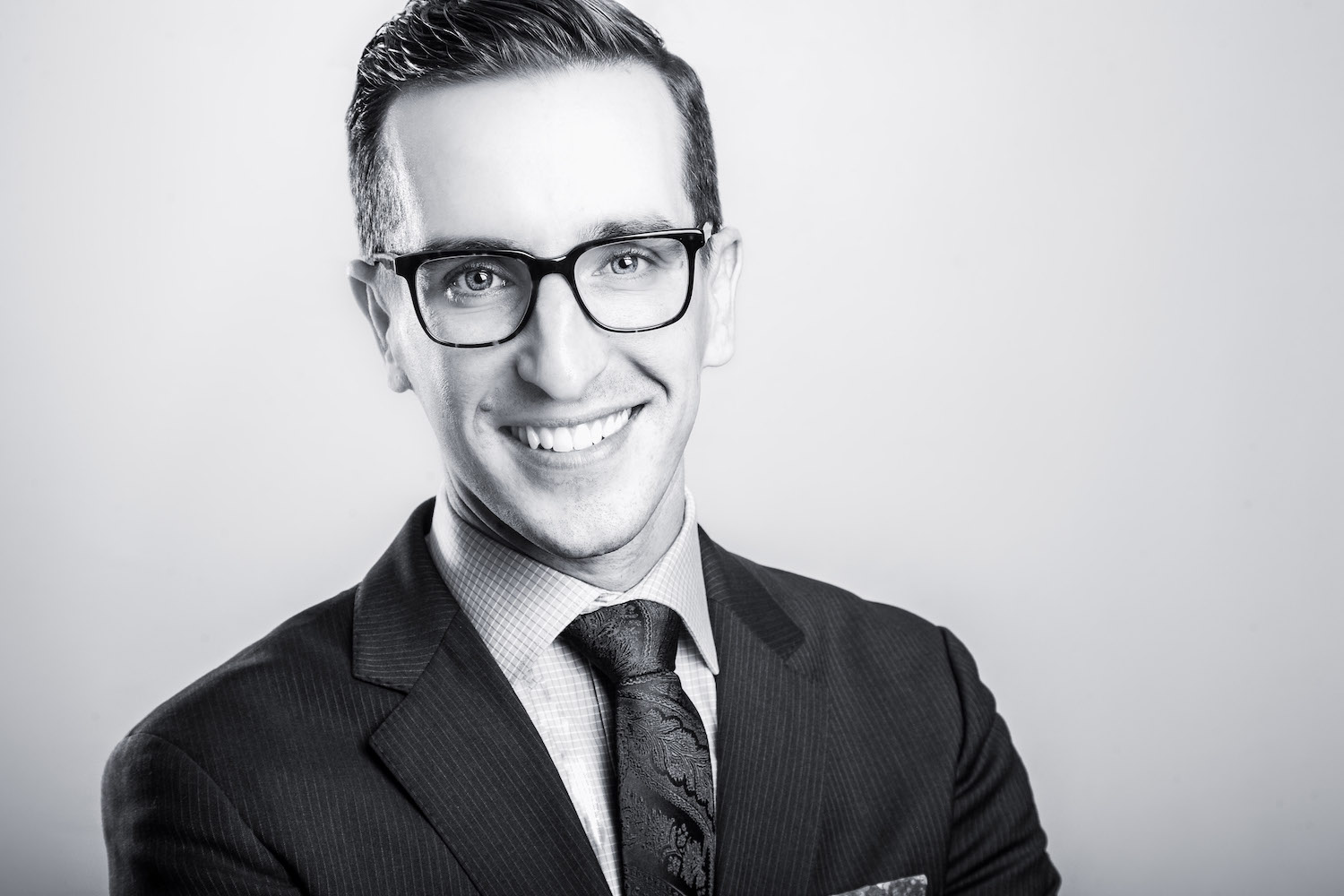 Early on in his employ, Rastello jumped-in to lend a hand in the kitchen, cleaning and chopping vegetables for takeout meals, before initiating an e-commerce wine shop. Developing it into a sleek and compelling site, Rastello started buying wines the restaurant wouldn't normally acquire and those not typically sold in Sonoma County, such as chianti from Italy or cabernet franc from the Loire Valley, and offered them at a budget-friendly $30 or less. He also developed monthly curated subscription packages for California red wines, Champagne, and sake.
Rastello hopes to garner the restaurant a Grand Award, Wine Spectator's highest distinction achieved by only 100 restaurants globally. He plans to do so by crafting the consummate wine list: "I want people to pull up SingleThread's wine list and see that these are the producers they really need to know," said Rastello, who is grateful to work with the rare chef who understands that what's inside a bottle can't be changed, so is willing to recalibrate a dish to meet a pairing match in the middle. "I want this list to be their true north.''
PRESS, St. Helena, CA
To improve on that which is already iconic takes confidence, and Vincent Morrow, newly appointed wine director at PRESS has proven up to the challenge. PRESS long has been well-known for its Napa Valley-only wine collection. 10,000+ bottles, including current vintages and older wines that date to the 1950's, are stacked neatly within three glass-walled wine cellars, visible to all who are interested in taking a peek. But partner and executive chef Philip Tessier, formerly of Michelin three-starred Le Bernardin and Per Se in New York, and The French Laundry in Yountville, is making sure that PRESS's cuisine now shares equally in the restaurant's plaudits, and Morrow is there to support this goal. Matching his wine list to pair seamlessly with Tessier's vibrant, regional cuisine, Morrow maintains the vision of PRESS's late founder Leslie Rudd in his building of a timeless wine list. Though the wine program will remain a reflection of Napa Valley and the preservation of its Cabernet-rich heritage, Morrow's goal is to maintain the breadth of Cabernet in the cellar, while tackling the 'other' category, one in which remarkable wines are often lost.
"If we maintain 100% focus on Cabernet, we're only telling part of Napa's story and slowly erasing other important grape varieties in the process," said Morrow, who sites times of challenge (Prohibition, two World Wars and phylloxera) as innovative grape growing periods within Napa. "Our vision at PRESS extends beyond wine, and ties-in to Chef Tessier's vision for the food. We want to keep asking ourselves, 'What was here before us?' We're looking further back than the 90s when Cabernet became the majority of Napa plantings. There are some very special older plots and unique vineyards that host grape varieties painstakingly preserved by multi-generational families. If we continue selling to the highest bidder who wouldn't hesitate to rip out these vines and replant Cabernet, we'll gradually see the Valley's heritage erased. For the Cabernet that does get represented in the program, my focus is to understand the vineyard, the growers, the winemaker, and the vintage behind each. We will continue our efforts in maintaining a Cabernet program that includes library vintages, iconic winemakers, and historic vineyard sites, and I look forward to PRESS being the place where guests remember experiencing 'THAT wine' for the rest of their lives."