St. Helena's PRESS restaurant has long been known primarily for its Napa Valley-only wine collection, the largest in the world at 10,000 bottles. The impressive assemblage serves as an homage to PRESS founder Leslie Rudd, and includes both current vintages and older wines that date to the 1970's, all stacked neatly within three glass-walled wine cellars, and visible to all who are interested in taking a peek.
"The wines have always been the star attraction at PRESS, and rightly so," said Executive Chef Philip Tessier, whose resume includes former positions at three of the world's most revered restaurants, Michelin three-starred Le Bernardin and Per Se in New York, and The French Laundry in Yountville. "And while the food has also always been outstanding, my goal is to create a menu that reveals a more vibrant representation of the region."
PRESS puts the Napa Valley on a pedestal – the people, the ingredients, and the wines – and for 15 years, it has been the go-to spot for locals, winemakers, vintners, and guests from around the world to experience the best varietals that Napa Valley has to offer. And now PRESS has also become the go-to spot for the best in wine country fare. With the addition of Tessier (the first American chef to ever ascend the podium triumphantly at the internationally renowned Bocuse d'Or), cuisine now finds a rightful spot on that pedestal.
Where previous PRESS menus were steak and beef oriented, Tessier partners with legendary purveyors to craft seasonal and varied menus that are modern, refined, and on par with the commanding caliber of the wines in its cellar. His reinvigoration includes a full kitchen remodel, and he hired an entirely new crew that includes alumni from Chicago's Alinea and San Francisco's In Situ, as well as colleagues who have loyally followed him through the years from his time at Bouchon and The French Laundry.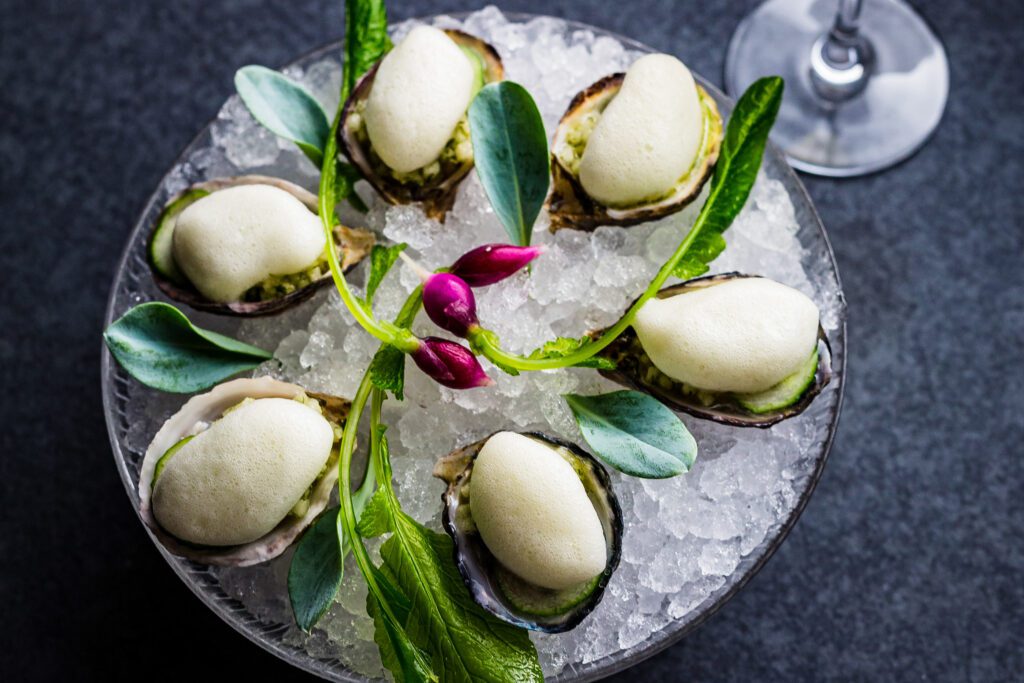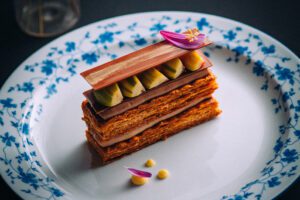 The former steakhouse-centric offerings include diver scallop crudo with green apple, finger lime and red cabbage. A light lobster bisque features a scallop croquette, Kuri squash, and pomegranate; a delicate ricotta gnudi with shaved hazelnut and a Madeira reduction is described aptly by the waiter as 'little pillows of heaven.' Mains include bacon-wrapped monkfish, king salmon, and truffle-glazed chicken, each dish as beautifully presented as it is delicious. And yes, the menu continues to feature steak: American Wagyu eye of ribeye, a 45 day dry aged bone-in New York strip, a 21 day dry aged bone-in ribeye, and a 60 day dry aged cote de boeuf.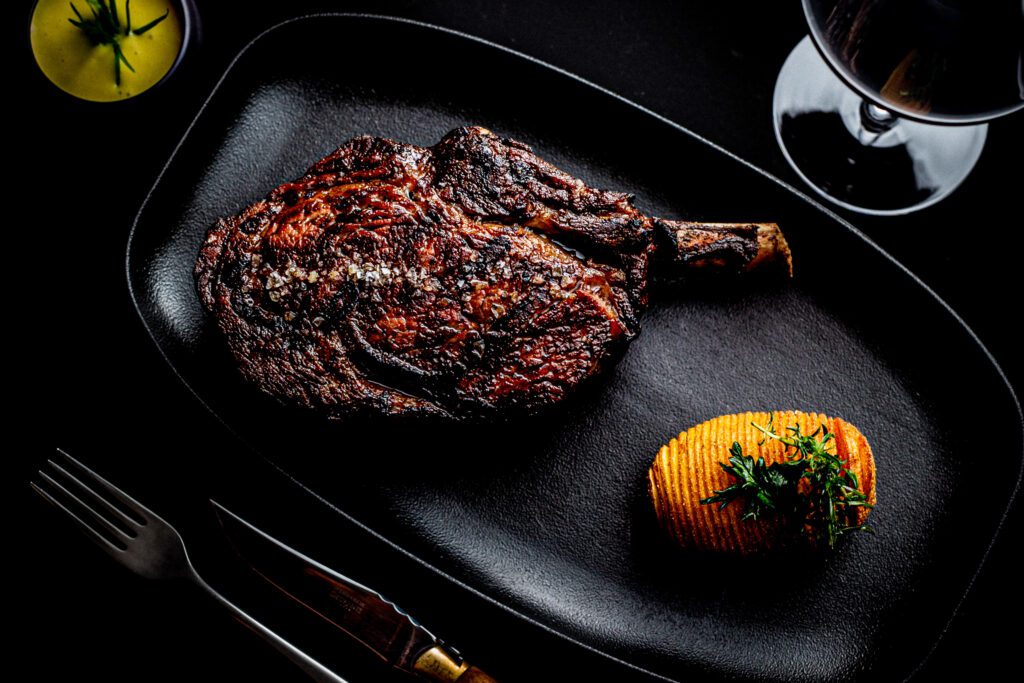 Yet PRESS' appeal extends beyond its wine and cuisine. The restaurant has always been an integral part of the greater Napa Valley community, thanks to Rudd's heartfelt involvement. A true community leader, Rudd believed in education and encouragement, as evidenced by his creation of the Rudd Center for Professional Wine Studies at the Culinary Institute of America at Greystone in St. Helena, and the Rudd Masters Roundtable scholarship program to aid prospective Master Sommeliers in achieving their dreams. Tessier shares the same altruistic ethos. "We have a responsibility to give back,'' said Tessier, who this past year led the restaurant and its team in the Valley's 'Feed Our Families' initiative, partnering with Boys & Girls Clubs of St. Helena and Calistoga to make meals for local families in need. "As PRESS celebrates its 15th year, it becomes even more compelling for us to take on a larger role within the community and cement the restaurant's continued legacy."
Photos courtesy of PRESS unless otherwise noted.