Your hair and scalp should be cared for with ingredients that our elders used, like nourishing teas, oils, and emollients.
Alejandra Martinez, Innersense Organic Beauty's artistic director, has some thoughts about hair trends in 2021. "Curtain bangs for sure, and lots of French bobs! Effortless hair is here to stay. And, curly, coil-y hair is always on trend."
We sat down with her (masks on) to find out more about the brand she represents.
Tell us about it.
Innersense Organic Beauty is a love story between two seasoned beauty professionals who share a passion for hair, beauty, and life. Greg and Joanne Starkman founded the brand after the birth of their special needs daughter awakened a desire to formulate clean, pure, and toxin free hair care for consumers, stylists, and salons seeking to make healthier choices. Innersense Organic Beauty quickly emerged as a leader in the clean hair care movement and can be found in professional salons and beauty retailers across the globe.
Why do you believe in Innersense Organic Beauty?
Because Innersense Organic Beauty is formulated solely with ingredients found in Mother Nature. Clean hair care is nutrition for our scalp and hair. It also sees to our well-being, with reminders on the back of each bottle to breathe and experience cleansing and conditioning as a mindful act of self-care.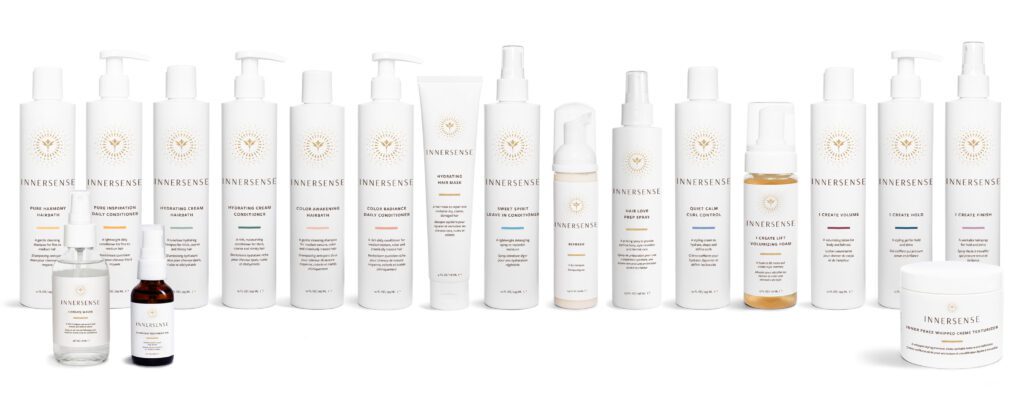 How is it different from other hair care products?
Innersense Organic Beauty calls it "radical transparency." This means all ingredients listed on the product labels and are fully disclosed on innersensebeauty.com. Plus, the ingredients the brand uses in the bottles are as important as the ingredients the brand won't use. You won't find any ingredients hidden under "proprietary formulae," either. Even better, its clean, pure, beautiful products perform even better than conventional brands. They nourish the hair, scalp, and senses.
Why are conventional hair care methods bad? How is organic better?
Your hair and scalp should be cared for with ingredients that our elders used, like nourishing teas, oils, and emollients. In conventional products, these healing ingredients have been substituted with synthetics like silicones, parabens, and artificial fragrance. These ingredients create the illusion of scalp and hair health; however, they are known to irritate the hair and scalp over time and ultimately create a need for products to heal the very conditions they create. Choosing clean hair care allows your body to be in harmony with itself and Mother Earth.
What should readers expect from these products?
Exactly what it says on the bottle: clean, pure, and beautiful! This is how you feel when you use Innersense Organic Beauty on your scalp and hair.
What is the 14-day detox? How does it work?
Innersense Organic Beauty offers a special hair detox challenge: Give us (on average) 14 hair washes and allow your hair to gently let go of layers of build-up from conventional hair products. Those 14 washes, paired with 14 conditionings, slowly remove silicone coatings which prevent hair from receiving nutrition.
Once hair lets go of the synthetics and plastics that coat the cuticle, hair can breathe, absorb water, and really receive the benefits of clean, pure, beautiful ingredients. The result is healthy, gorgeous hair.
* Individual experiences may vary; some users may experience a hair detox period shorter or longer than 14 washes.
Tell us about the "hair ceremonies?"
Hair ceremonies are an easy way to bring mindful practices into your morning routine. Each Innersense Organic Beauty hair ceremony features a collection of curated clean hair care products (based on hair type) and encourages a moment to make the ordinary extraordinary.
We believe shampooing should be an experience where one can be present and mindful—not a chore! Innersense Organic Beauty ceremonies truly are experiences wherein one is encouraged to mindfully take deep breaths and empower the soul with affirmations of self-love.
The ingredients sound good enough to eat and, in some cases, like jewelry we'd love to wear. From amethyst to flax—can you tell us what some of them do?
Here are my favorite Innersense Organic Beauty ingredients, and what benefits they bring:
Aloe soothes the scalp, balances our pH and gently removes sebum from the scalp. Amethyst crystal connects us to our crown chakra, which is at our crown (our head). Shea butter delivers rich, nourishing, and restorative hydration.

Where can we buy these products?
Salons, specialty retailers, and online. Innersensebeauty.com features a store locator. Its stylists and salons are knowledgeable and eager to help.
Side Bar: Beauty News
Age Like Cindy Crawford
Cindy Crawford has always been a jack-of-all-trades, from actor to entrepreneur. Her Meaningful Beauty line brings her personal, high performance anti-aging potions and secrets to comfort of your home. Here are three to try:
The Meaningful Beauty Firming & Tightening Body Treatment bridges breakthrough anti-aging technology to help combat the loss of firmness and elasticity of skin on the body over time with the brand's exclusive Melon Leaf Stem Cell technology. $55.00 at ulta.com.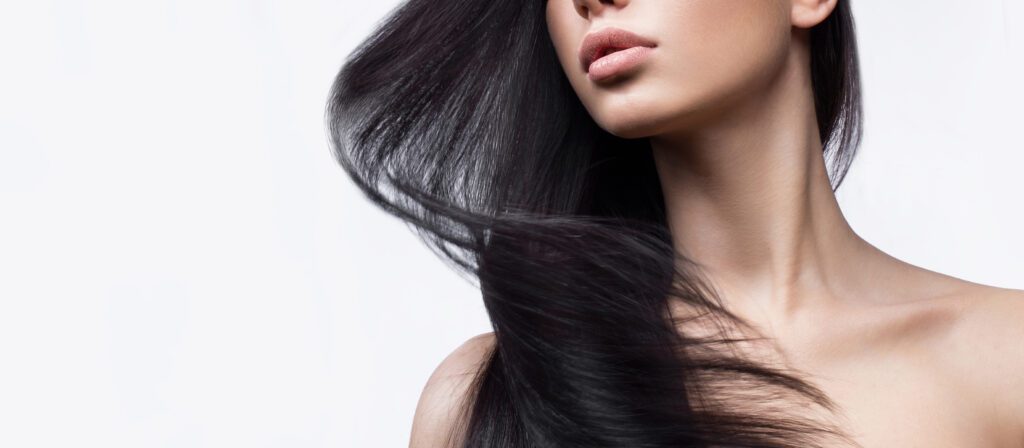 Revive & Brighten Eye Masque, cool purple eye gel patches, achieve more youthful and hydrated under-eye areas. Each pair utilizes Melon Complex to help visibly plump, soothe, and hydrate the delicate eye area. Store in fridge for added cooling benefits. $52.00 ulta.com
Meaningful Beauty Pore Refining Toner minimizes the appearance of pores without dryness or irritation. This unique, alcohol-free toner helps restore your skin's natural pH balance, leaving it clean, smooth, and radiant. $33.00 at ulta.com.
The Ultimate Holiday Gift
Each year RéVive skincare releases a keepsake art box to celebrate the fusion of art and beauty. This year, the spotlight is on New Face, an elegant mixed-material piece by figurative artist Anya Kielar. Playing with the human form and female identity, Kielar's sculptural work poses questions about self-reinvention. Designed to help people transform their skin, RéVive formulae pair naturally with Kielar's work. The 5-piece gift set includes everything needed for a "new face." This season includes the iconic Moisturizing Renewal Face & Eye Creams, Eye Renewal Serum, and ultra-rich Foaming Cleanser. $575 at Saks Fifth Avenue, Bergdorf Goodman, Neiman Marcus