By Erin Hunt Moore
Planting the Seeds of Hope Through Jewelry
Dianna Badalament's jewelry is a seamless fusion of the organic and rustic elements of nature and urban grit and industrial aesthetics, reflecting her own history and winding journey to Sonoma wine country. A native of New York state, Dianna's love for jewelry began as a child on the shores of Long Island, combing the beaches and pulling together shells and bits of treasures into necklaces and adornments. An elective jewelry making class in high school introduced her to work with a jeweler's torch and the challenge of molding metals into objects of beauty, but she didn't immediately connect with the idea of jewelry design as a career path. After completing her B.A. at the University at Albany, New York, she pursued a corporate path, spending years working in the public relations field in New York City and San Francisco. Feeling worn down by the confines of office life, she found herself drawn to the natural beauty of Lake Tahoe – and, as an avid skier, carefree days on the slopes. It was here that she met her husband, freestyle skier-now winemaker Jeff Restel. When Jeff began working toward his degree in viticulture and enology, Dianna seized the opportunity to rekindle her passion for jewelry making, specifically goldsmithing. While studying classical techniques of metalworking at Jewelry Arts Institute in New York City and learning under Alan Revere at the Revere Academy of the Jewelry Arts in San Francisco, she truly felt that she had found her passion, and the idea for Dianna B Designs was born.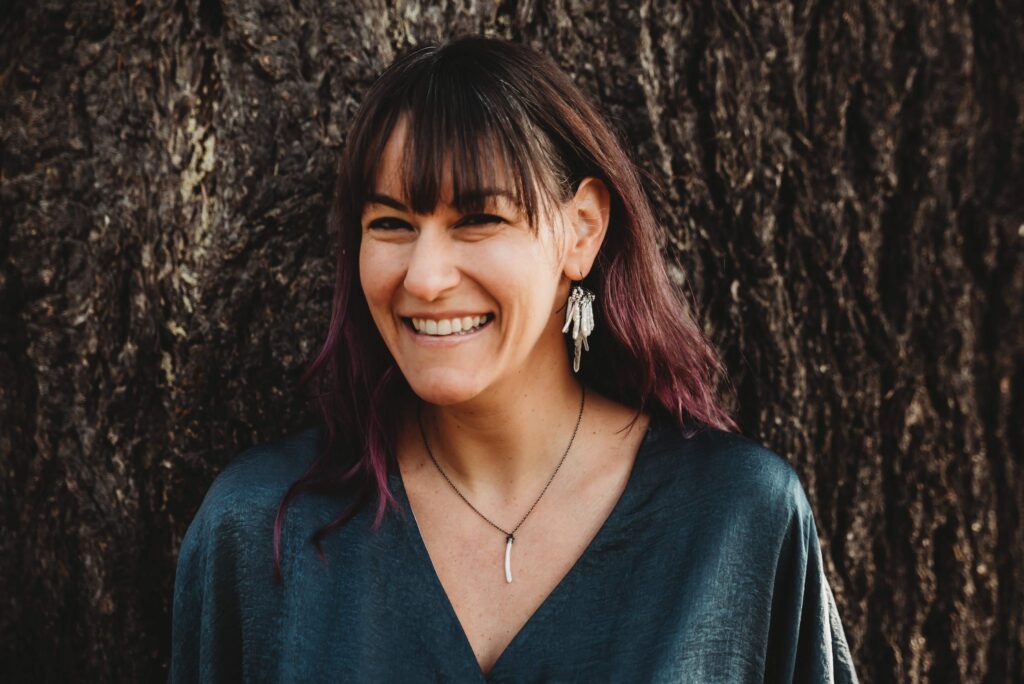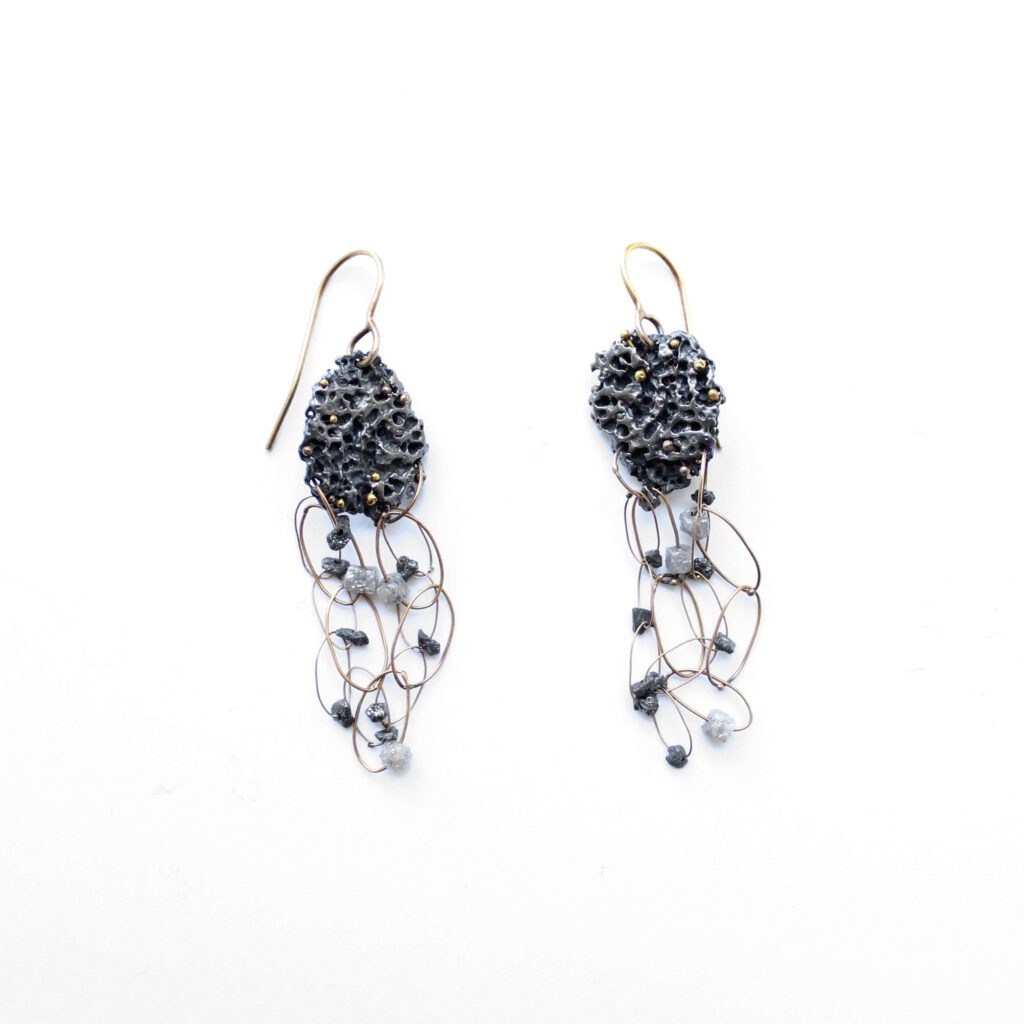 But another opportunity crossed her path. Ten years ago, just after completing her program in San Francisco, a social media post caught her eye: a few sentences that would forever change her world and the lives of many women and girls across the globe. The post was from an NGO looking to start a jewelry making mentorship program. The international organization, now called Her Future Coalition, works to combat human trafficking and gender violence with education and shelter, serving some of the world's most vulnerable populations. Dianna responded immediately and within weeks was on her way to Kolkata, India to set up the very first jewelry workshop for the program, training future instructors, securing the right tools, and planting the seeds of hope, freedom and economic independence.
Today, Dianna has set up at least 7 workshops throughout India and Nepal and has trained roughly 60 women, creating some of the first women metalsmiths in India, a path not traditionally available to women. Most of these women – typically in their teens and early twenties – had little or no prior education. Giving them a skill ensured that they could build a more secure future for themselves and their families and break out of the cycle of exploitation.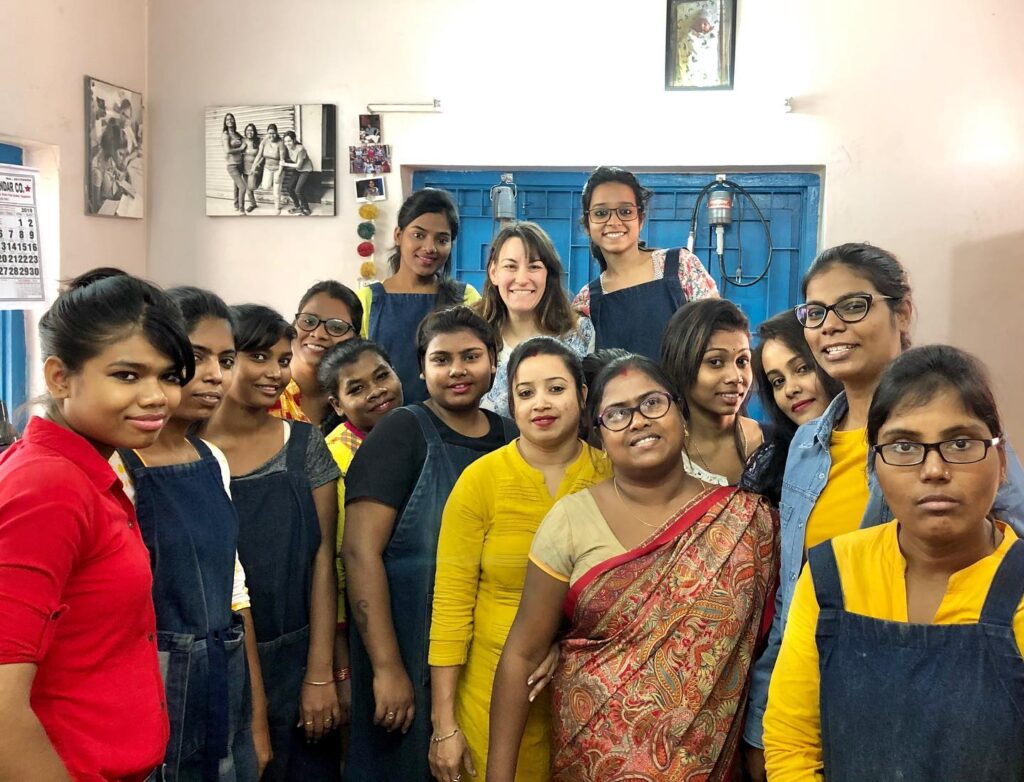 This year marks the 15th anniversary of Her Future Coalition. Through their shelter homes, community centers and educational and vocational programs, they have helped more than 3,000 women and girls to recover from violence and achieve healthy, independent lives. In celebration of this benchmark and the many seeds of hope and change "planted", Dianna was tasked with designing a collaborative jewelry line with her jewelry makers in India. Launching this month, the new line, called Cardamom, features beautifully-crafted pieces in sterling silver with sapphires and semi-precious gemstones, inspired by the seeds and pods of Indian spices and modern, luxurious twists on traditional Indian craftsmanship. 100% of sales from Cardamom and all jewelry and gifts featured in Her Future Coalition's online Marketplace directly benefit the artists working in India and the organization's programs and initiatives.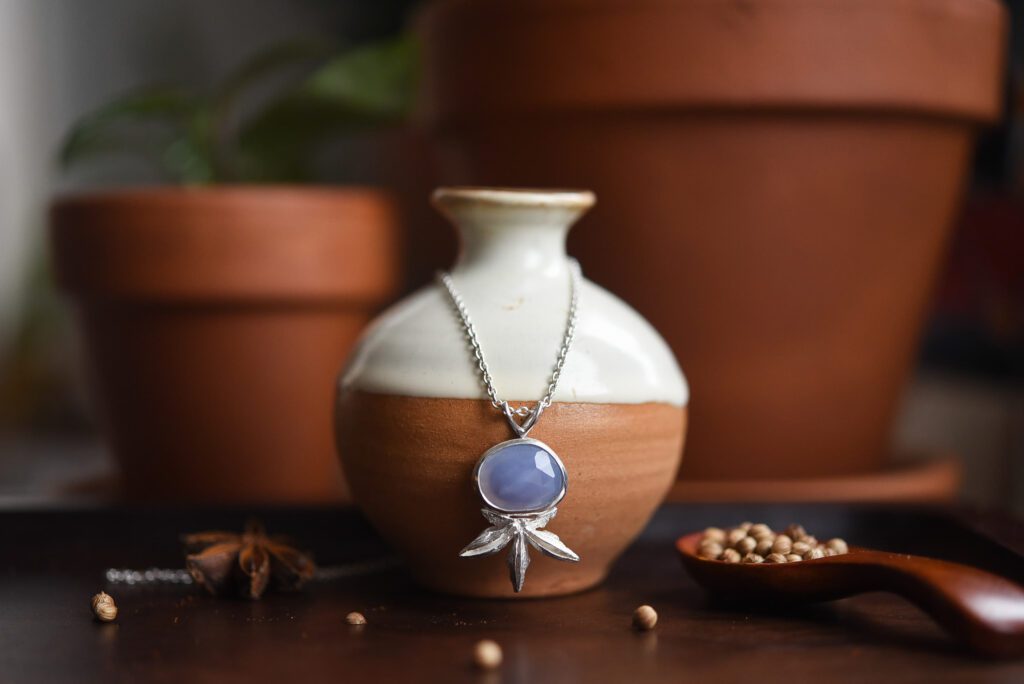 Dianna continues to plan and create for her own Dianna B Designs fine jewelry line, finding inspiration from sea, vineyards and mountains in her own backyard, staying closely connected to her Indian "family". She and husband, Jeff, are raising their young daughter, Selene, while growing their family wine label, Elevate Wines. Dianna's jewelry can be purchased online and through Gallery Lulo in her hometown of Healdsburg. To learn more about Dianna's work in India and the programs there, visit Her Future Coalition and to view the entire Cardamom Collection, click here.