Much has changed since the last time you visited Napa Valley. People are wearing masks, practicing social distancing, and embracing other common sense efforts to keep the novel coronavirus at bay. But poke underneath these shifts and you'll find Napa is the same as it's been for years—a great place to enjoy fine food and wine, shop, golf, stroll and just relax. Despite COVID-19, Yountville is keeping these traditions alive. "The town of Yountville partnered with the Yountville Chamber of Commerce to create the Transitional Support Program, which allows businesses to move retail, dining, and wine tasting outdoors," said Whitney Diver McEvoy, the Yountville Chamber's president and CEO."
This was approved by the Yountville Town Council back in April. Adopting this program so early on enabled our businesses to get ahead of this new normal." With 15 tasting rooms, spas, hiking trails, and more, Yountville has an experience for everyone. You may be a first-time visitor or a sommelier, but no matter what your tastes, Yountville is ready for you.
Safety First
To ensure the town was safe to reopen, the Yountville community rallied to adapt local practices to mitigate the risk of COVID-19.
"Yountville has quickly pivoted to allow more outdoor dining and tasting experiences," said Diver McEvoy. "Tasting rooms are offering exceptional experiences outdoors, and all of our restaurants are open for outdoor dining and ready to welcome you. Yountville is abiding by strict public health and safety measures, including social distancing, requiring that masks be worn at businesses and in crowded areas and encouraging handwashing."
Naturally, Yountville's wine tasting opportunities are plenty—try Jessup Cellars or JCB Tasting Salon, Handwritten Wines, or RH Yountville Wine Vault, where you can taste a variety of Napa Valley wines. For dinner, enjoy some of the region's world-famous restaurants, such as The French Laundry and Bouchon Bistro.
For lodging, there's something for everyone, from luxurious Hotel Yountville to a range of lovely B&Bs. Most are within walking distance ofdelicious food and wine. Speaking of walking, Yountville has perfected passeggiata—the art of the stroll. Take in the architecture, restaurants, gardens,and the beautiful vineyards and hillsides.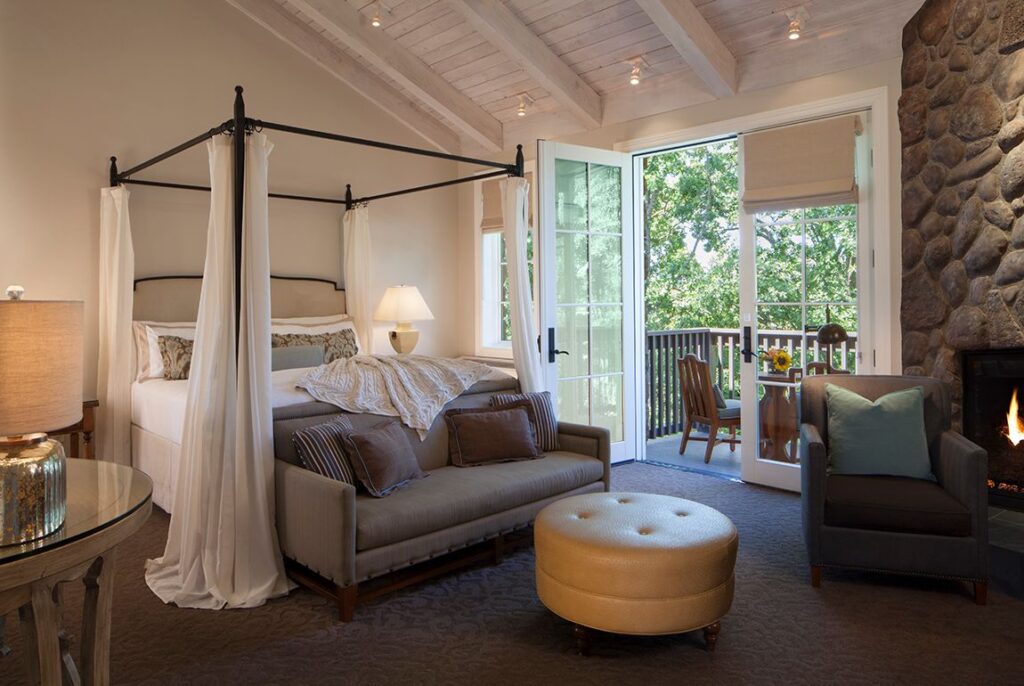 Fine art is everywhere. In addition to its many art galleries, the town has created an impressive art walk, with more than 60 outdoor sculptures, including Chaos Pamplona, which was shipped all the way from Spain. For exercise, there's hiking, biking, tennis, and, of course, golf. The charming Vintner's Golf Club is a challenging, 9-hole course with beautiful greens, fine food, and a great atmosphere.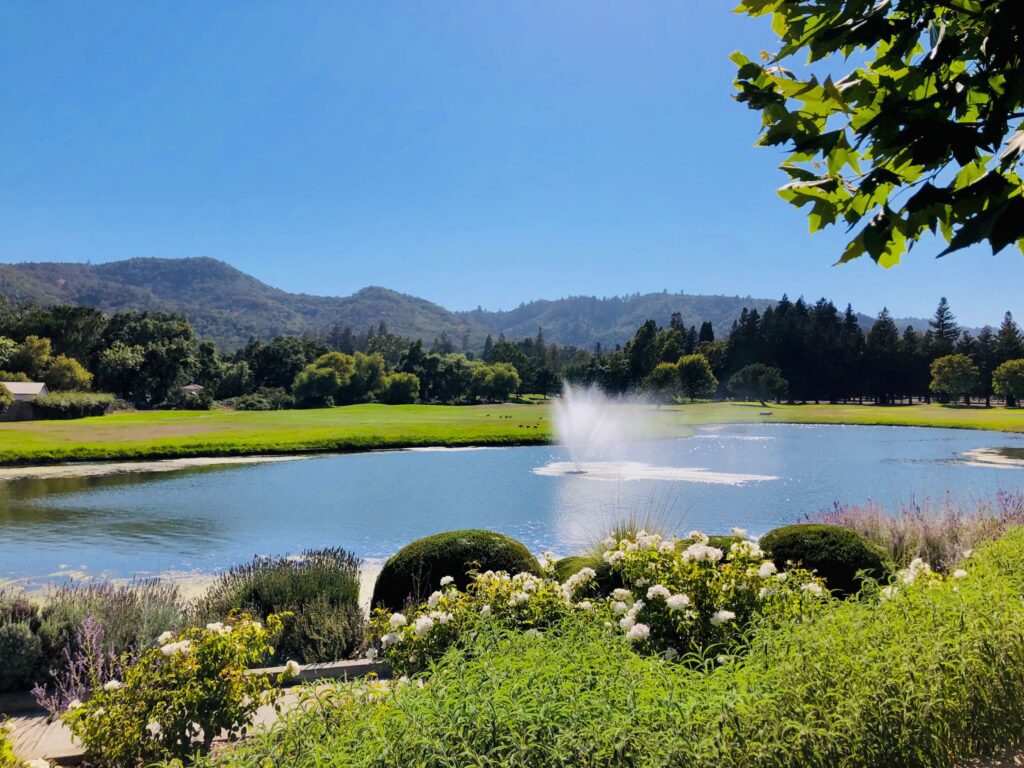 "Yountville is the heart of the Napa Valley, because we offer everything that the valley is famous for in one place," said Diver McEvoy. "Just park your car and spend the whole day in Yountville, then walk away with a memorable Napa Valley experience."