Love and Sex in the Time of COVID-19
You may know her from the society pages, but Clara Shayevich's journey to the upper echelons of San Francisco was a long and arduous trip from the Communist-controlled Baltic country of Latvia. Clara only obtained a refugee visa because she was a Jew living under a harsh, Soviet-ruled government.
Clara and her son arrived in San Francisco in 1989. The following years were difficult and challenging because she had to learn English. She worked minimum wage jobs during the day and studied at night to requalify for a medical degree, since the State of California did not accept her certifications and degrees. Clara accomplished this while being a single mother. Her efforts and sacrifices paid back when finally earned her United States Ph.D.
"It made me feel accomplished and proud that everything I achieved I did on my own without anyone's help or support. My history proves that, though hard work and dedication, the American dream could become reality."
Fast forward 30 years and she is a leader in her industry with articles published in medical journals. The pages contain research findings on HIV, herpes, chlamydia, and gonorrhea. Earning degrees from Latvia and the United States as a women's health and STDs clinician and a doctorate in human sexuality, she is a frontline healthcare worker in the mid of the current COVID-19 pandemic. Clara is also one of the San Francisco's "best-dressed" and a well-known philanthropist. On all fronts, from the ballroom to the exam room, Clara Shayevich is doing good work with elegance, compassion, and expertise.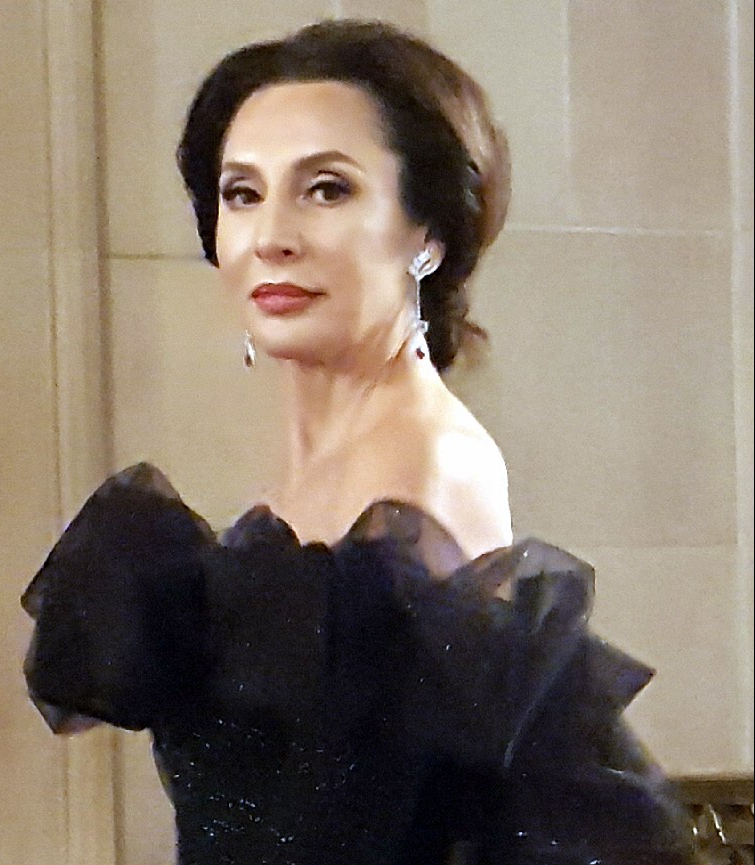 YOUR HISTORY
How do you protect yourself physically and psychologically?
For 27 years, I have been working at the City Clinic of San Francisco seeing patients. This is a walk-in clinic, though we are doing more telemedicine due to the current pandemic. We are checking people's temperature and asking them to wear masks, but we are with people in a room doing exams, collecting specimens, and talking about their issues. Like every health center in the world, we have seen people with no symptoms who later found out they have COVID-19. As providers, we support each other. Every day, we are getting more information about the treatment of COVID-19 and about the virus itself. Knowledge is power and things change daily. We feel reassured that the whole world is united in fighting against this disease. We will win over this virus.
You have been described as a clinician by day, socialite by night.
Many people don't realize that I work six days a week. I have a private practice as a bilingual gynecology clinician and a doctor of human sexuality; plus, I work at the San Francisco Department of Public Health seeing dozens of patients a day. Attending events was my way of connecting with friends and being involved in the community. We can't do that right now and it is tough for all of us. So, when shelter-in-place started, my friends would call and check up on me. It means a lot to have others check on my wellbeing, since I spend my days making sure others are healthy. We are together even, though not physically. I miss my friends and events, especially the opera, symphony, and jazz performances.
What are you seeing in terms of STDs during this pandemic?
Because of the shelter-in-place order and the inability to go out and have fun, people are actually having more sex and more unprotected sex. It's like shelter-in-place was never in place! Our fundamental human need for love drives us, and we were sharing this before realizing that gathering with our friends and attending events are important gifts in our lives. When this gift of social interaction was taken away from us, some people reacted by engaging in risky behavior. People are afraid. They are thinking, "What if this is the last day of my life and wouldn't I enjoy that?" This way of thinking is human nature, but I think you can grieve the loss of the pre-COVID days in healthy and productive ways. Having unprotected sex is not one of them.
What made you choose to work in a city clinic and not just in private practice?
For those who choose medicine as a career, it's a calling from the heart. I chose to work in the free clinic because I can help patients that I would not see at any privileged or upscale clinics. This is the most amazing learning opportunity, and people who work at the city clinics are enthusiastic and compassionate. They love what they are doing, and they love their patients without caring about their career status. Anyone can walk into our clinic, from the recently uninsured jobseeker to someone dealing with homelessness. I see people from all walks of life, and it brings me joy knowing that I am helping each and every one of them. At the City Clinic, we treat STDs, do family planning, and perform women's health procedures like pap smears and colposcopy. We continue to see HIV patients, and we have been on the vanguard of preventing and treating STDs for decades. It is a calling that I am passionate about.
What does safe sex look like in a pandemic?
Stay six feet away and wear a mask—these are the CDC guidelines for people not sheltering together. I can't imagine people having sex with these guidelines. I would advise people to be careful and avoid any sexual relationship with people you don't know. Avoid risky behaviors. People can seem to be asymptomatic and be carrying COVID. Instead of having sex, I suggest doing something else that keeps you occupied. Get a hobby! And, please be mindful of us in the medical field. We are here to serve your healthcare needs; but, if you think you have been exposed to COVID, please stay home. We are on the front line. If we catch COVID, it's going to put a lot of strain on the system.
Now is a great opportunity to rethink things. What good have you done in your life? This is a great time to be with your kids, learn about your partner, write letters, curl up in bed with a book you never have time to read, or learn another language. Most importantly, this is a wonderful time to learn to forgive and tell friends and family that you love them while you can. COVID-19 is a deadly virus, and it is taking the lives of both young and old.
Tell us about your private practice.
For 26 years, I have had a private gynecological, Russian-speaking practice in San Francisco. As a doctor of human sexuality, I see women patients with gynecological issues and for annual exams. My patients also include couples and singles with interpersonal problems. Another area of my work is assisting those who are transitioning from one sex to another. I am very busy at work. It reminds me of the famous Gabriel Garcia Marquez novel, Love in the Time of Cholera: Love in the time of coronavirus! Unfortunately, I am seeing a lot of problems between people right now. They are forced to stay together in one household. Too much closeness is affecting interpersonal relationships.
What is your advice for couples trying to find intimacy in a house full of kids?
That is a tricky situation. Although you might be exhausted, take advantage of the times when the kids go to bed, when they are sleeping and napping. Intimacy has changed as well. People are together day and night, stuck at home during shelter-in-place, so it is time to create intimacy on a different level. Be close and appreciate what you have, your health, and each other. When people are losing their jobs and experiencing other catastrophic events, they are not in the mood, so it's a good time to reassess intimacy between a couple. It doesn't have to be about sex; there are many other types of intimacy, like watching or reading Love in the Time of Cholera together.
What about singles? What advice do you have for them?
For singles who crave intimacy, it is a good time to learn about another person. Right now, since you have to be careful about meeting them, you have time to get to know each other by writing letters or by video. The anticipation can be better than the real date! When you finally see this person, you will get what you see. You took this time seriously to learn more about them, their story, their past. There is a better mutual understanding with a more realistic image of this person. You will build an emotional connection first over the physical one.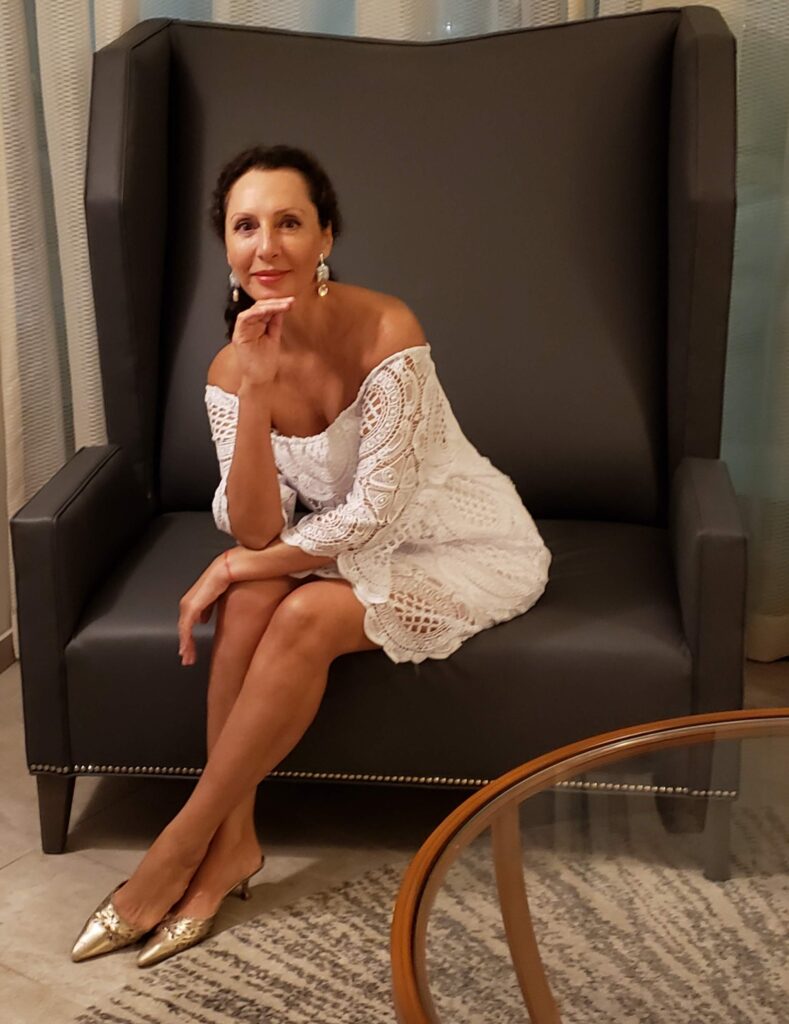 What are you working on publishing right now?
Before the pandemic, I was working at the Department of Public Health on an alternative treatment study for drug-resistant gonorrhea; but, due to the pandemic, we cannot ask people to come here for research, so that is temporarily on hold.
How about advice for people who are struggling with this pandemic?
Be kind to yourself and your partner if you have one. Stress levels are high, so take a breath and a break. Try not to snap in an argument. Though there is nowhere to go, especially in a small apartment, try to step out and give yourself time to think and relax. Self-compassion is very important right now. It is okay to share your grief—we all lost our freedom and we are all cut off from our friends and community and activities together. This, too, shall pass. Be kind to each other. When living together, have open discussions: jobs, kids, money, stress—it is no one's fault. Keep communication open. Also, try to find some time with your friends at a safe distance. And fantasize about the future—what will you do next? Dream.