On Wednesday, June 1, the Presidio Performing Arts Foundation will honor arts philanthropist, visionary, valued trustee, and extraordinary community leader Roselyne C. Swig at this year's spring season gala to be held at the historic Veterans Building Green Room. Special to the evening and preceding the gala will be a presentation of Presidio Dance Theatre's The Little Lantern Ballet© choreographed by Artistic Director Sherene Melania at the Herbst Theatre. Co-chairs for the evening are Farah Makras and Sonya Molodetskaya with McCall's Catering curating the sumptuous dinner menu.
Commenting on the upcoming performance and gala, company artistic director Sherene Melania said, "Roselyne C. Swig has created a tremendous legacy and her profound impact, both locally and nationally, in multiple sectors, is immeasurable. Our production of The Little Lantern Ballet© is a fitting tribute, as the story, one of women's empowerment, captures the power of uniting people, building community and spreading light in this world. This is Roselyne C. Swig's legacy. She is a bright light in this world and a blessing to all those who know her! It is our great honor to celebrate the inimitable Mrs. Swig."
Gala Honoree Roselyne Chroman Swig commented, "I so appreciate what you are doing with the Presidio Performing Arts Foundation and the programming that you are presenting. It is excellent and so very meaningful!"
A Chicago native, Swig's philanthropic leadership and staunch arts advocacy is well documented throughout the Bay Area and nationwide. Her visionary work supporting women's empowerment, social welfare programs, political advocacy and education has earned her multiple awards and public acclaim. Her distinguished associations include, among many others, the San Francisco Museum of Modern Art, San Francisco Arts Institute, Contemporary Jewish Museum, Jewish Community Federation, Jewish Community Relations Council, AIPAC, Shalom Hartman Initiative and serving on the President's Council of the United Religions Initiative. Her credits include world travel, horseback riding, fly fishing, a former Rockefeller Foundation Policy Fellow and a Harvard Advanced Leadership Initiative Fellow.
In 2006, PDT Artistic Director Sherene Melania received a copy of a Middle Eastern children's story, The Little Lantern. She immediately fell in love with the story and its ability to present global issues and solutions. The tale explores the ways in which collaboration, despite gender; social standing; and pre-existing borders, can transcend difficult circumstances to establish a sense of unity. Melania's vision was to create a ballet theatre production that would expose audiences to the rich cultural traditions of the Near & Middle East, generating an awareness and appreciation of our mutual humanity.
On June 1, Presidio Dance Theatre will present The Little Lantern Ballet© performance at 5 p.m., Herbst Theatre and the Spring Season Gala Dinner immediately following at 7 p.m. in the Green Room, Veterans Building, 401 Van Ness Avenue, San Francisco.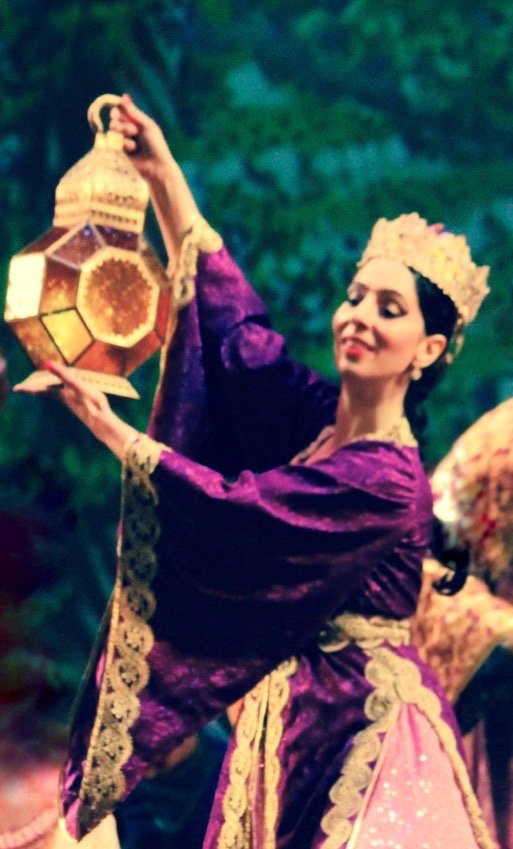 The evening will benefit Presidio Dance Theatre's educational, performance and cultural diplomacy programs. Tickets for the Gala Dinner, which include the ballet performance, begin at $400 with various sponsorship tickets ranging upwards to$20,000; tickets for the ballet performance-only are $150 (reserved preferred), $60 (general admission) and $40 for children age 12 and under.
For performance-only tickets, visit City Box Office here.
Presidio Dance Theatre (PDT), now in its 24th season, is an acclaimed multi-generational dance company widely recognized for its signature style of ethno-classical ballet. The company tours nationally and internationally, supporting humanitarian causes, earning prestigious awards, including the U.S. State Department's "Distinguished Service in Cultural Diplomacy through Dance." Spurring youth development, PDT's DANCEOUT! targets economically and educationally disadvantaged SFUSD students.
Presidio Dance Theatre gratefully acknowledges the support of Grants for the Arts. For more information, visit presidiodance.org.