Ahh Tuscany, where the sunlight's distinctive golden hue combines with crisp, clean air and constant breezes to create some of the world's most distinctive wines. This is the land of Italy's most important reds, the mere mentions of which evoke pure romanticism: Chianti Classico, Chianti, Brunello di Montalcino, and Vino Nobile di Montepulciano. (Wallflowers none are Tuscan whites.) And while it's always more fun to sample a wine at its source—there's no question that a lush Brunello is made even more delicious when enjoyed overlooking the sun-dappled vineyards of its region of origin—these wines have the ability to transport. To open a bottle is maybe the next best thing to actually being there. Saluti.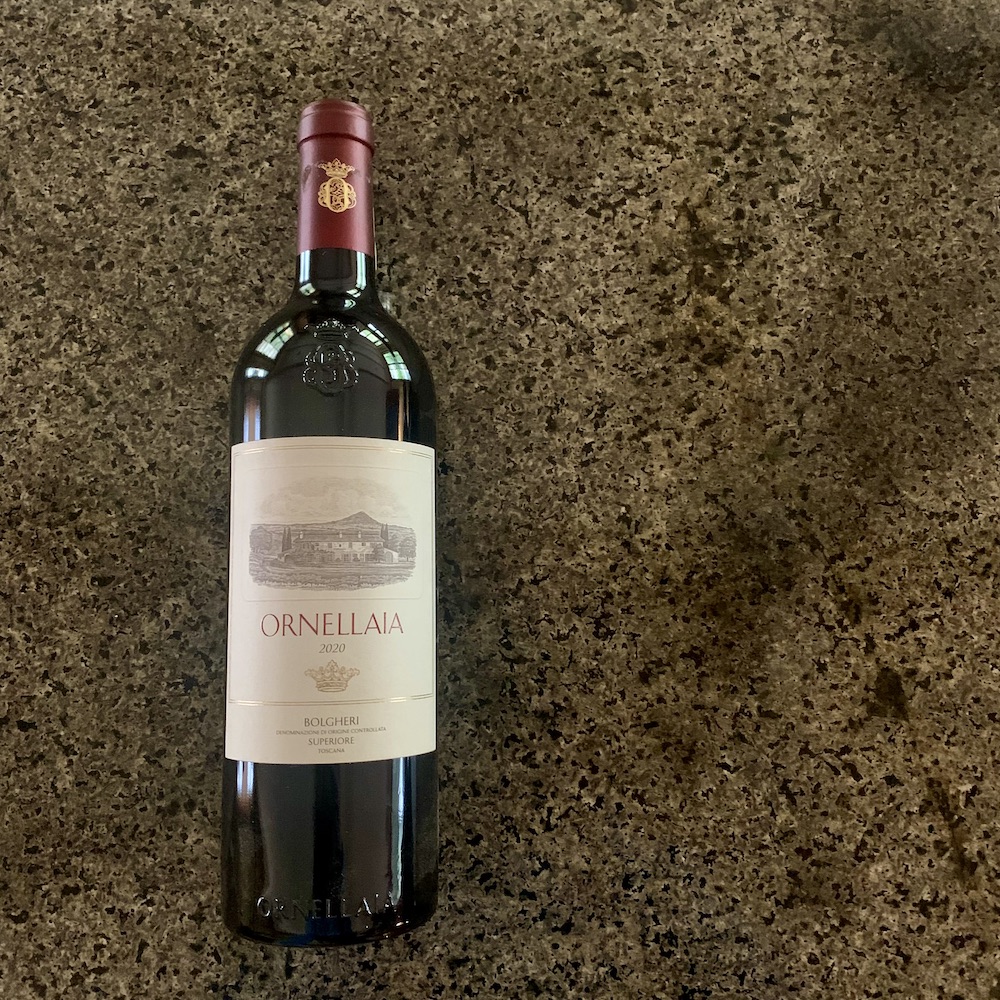 Ornellaia. The mere mention of the iconic Italian wine sets oenophile hearts aflutter. Since its first vintage in 1985, the collectible cuvée of Cabernet Sauvignon, Merlot, Cabernet Franc and Petit Verdot has garnered award-winning recognition the world over. The Bolgheri estate is consistently ranked as one of the world's best. The 2020 vintage was marked by contrast. Cold and rain alternated with extended hot and dry periods. The defining moment, after an almost perfect summer, came with the late September drop in temperatures, which produced a wine of finesse and aromatic richness. "Ornellaia 2020 is vibrant and well-structured," said Ornellaia winemaker Olga Fusari. "It arcs through the palate with dense yet elegant tannins, leading into a persistent finish and lingering freshness."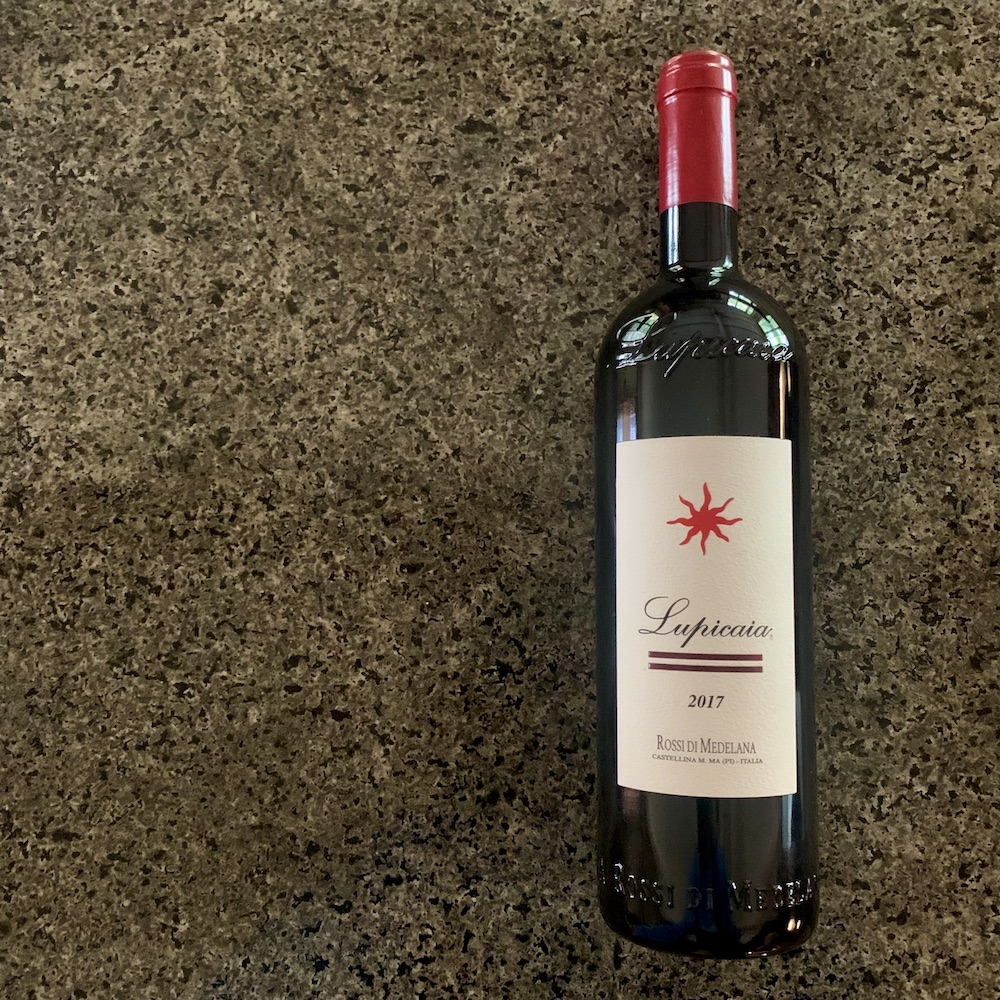 Castello del Terriccio Lupicaia Toscana IGT 2017 is a classic Super Tuscan (an internationally styled wine made outside of the denomination regulations for Chianti) and one of the most iconic Italian wine labels in history. This blend of mainly Cabernet Sauvignon and Petit Verdot debuted in 1993, and has since received numerous international awards. It is a full-bodied, complex wine, with fine aromas of tobacco, dark fruit, chocolate and spices. With its elegant tannins and a persistent finish, Lupicaia will age beautifully for a very long time.
Tenuta Luce "Luce" 2019: Luce has far exceeded its expectations when originally started as a mere project 20 years ago. The estate is now home to some of the most exceptional vineyards in Montalcino and, as of 2018, a state-of-the-art winery that nurtures every step of the winemaking process. Yet, the original vision remains the same: to produce a bold and ambitious Super Tuscan that reflects the culture of the region. Luce is…luscious, and a singular and irresistible expression of Montalcino. The dense and velvety Super Tuscan is exotic and some would say decadent. The spectacular estate's diversity of soils, expositions and biodiversity of olive groves and forests come together in a wine as vibrant and exciting as the landscape.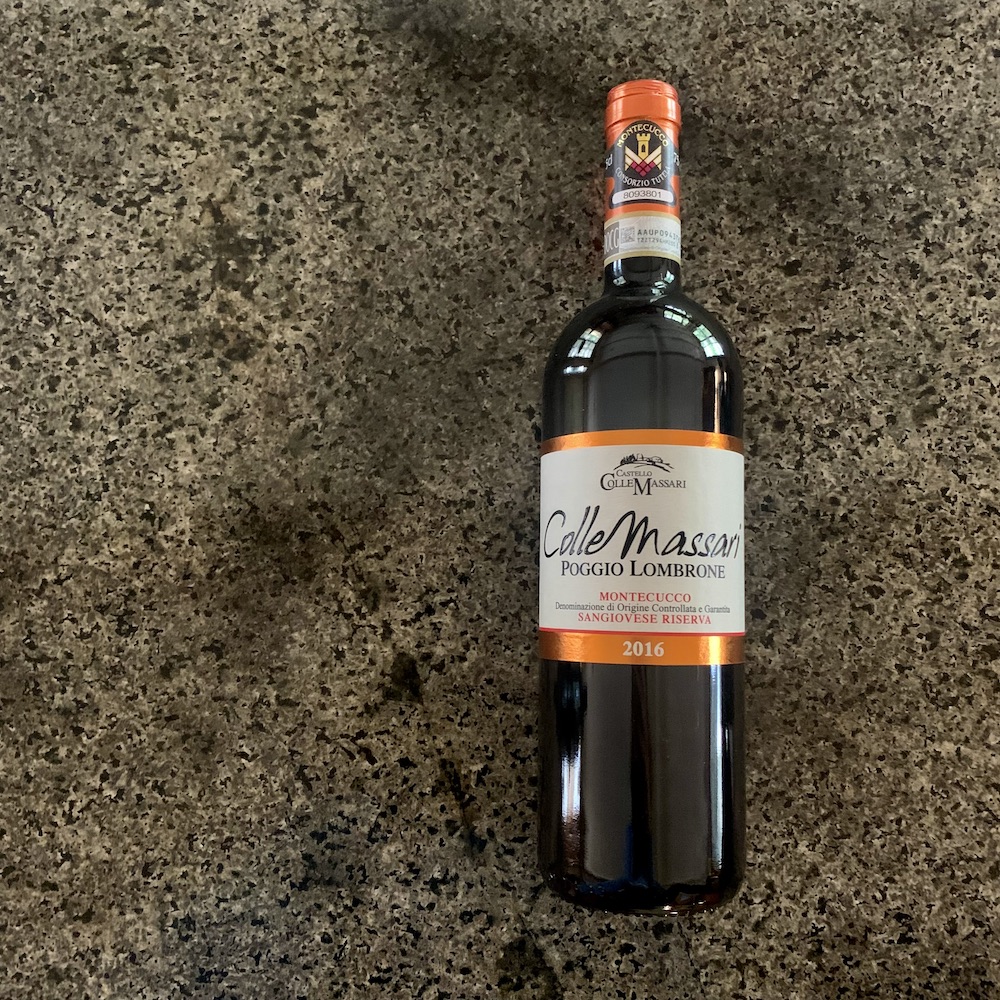 Colle Massari 'Poggio Lombrone' Montecucco Sangiovese Riserva DOCG 2016: A love for Tuscany and a strong passion for wines led Claudio Tipa and his sister Maria Iris Bertarelli to Montecucco's hills, where in 1999 they acquired and restored the ColleMassari castle, a fortress and vineyards from the 13th century that was originally homestead of area nobility. Their 'Poggio Lambrone' is Colle Massari's Cru of Sangiovese from organic, old vines. Ruby red, the wine features soft, spiced, cherry notes, and a savory, long finish. In spite of the high alcohol percentage (15%), it feels fresh and balanced, with velvety tannins that harmoniously intertwine with the intense aromas. Try it with a grilled T-bone steak, wagyu beef, cheese, and truffle.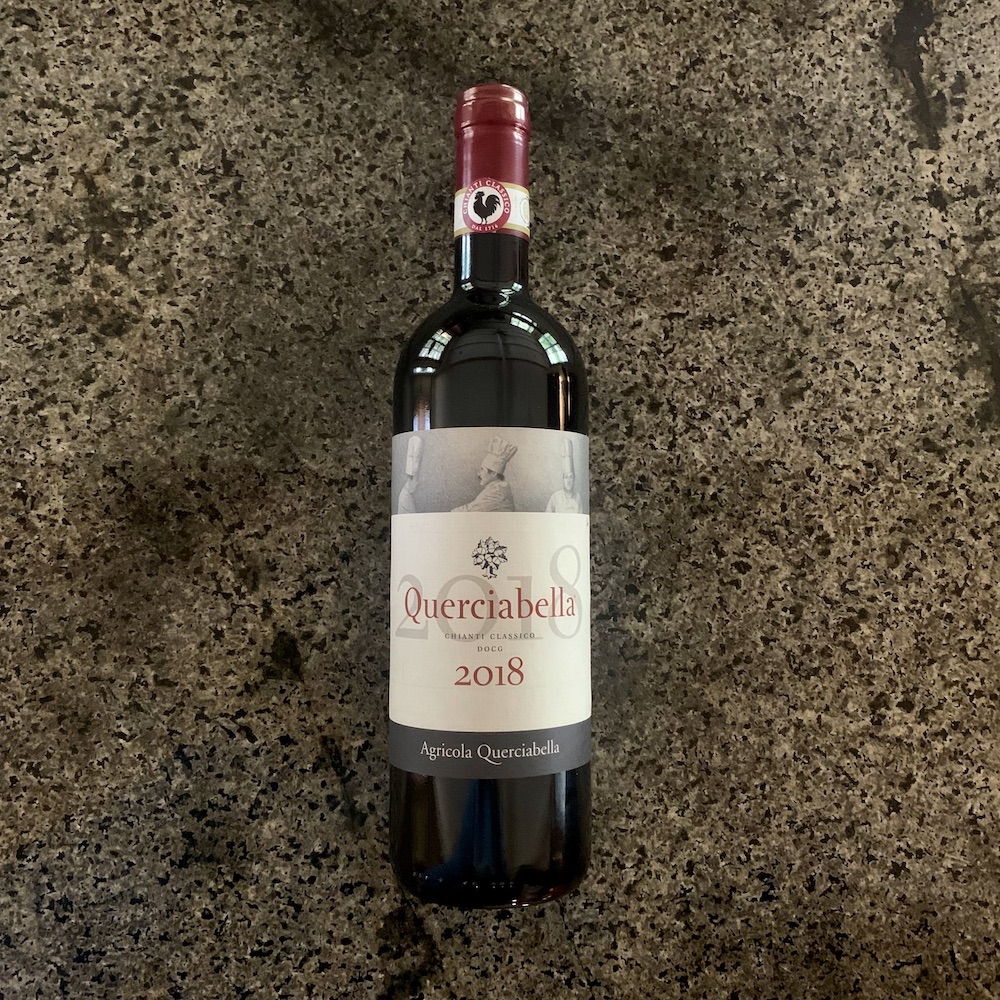 2018 Querciabella Chianti Classico DOCG: Founded in 1974, Querciabella has continually honed its approach to biodynamic viticulture for over a decade. With vineyards located throughout Tuscany's Chianti Classico and Maremma areas, the label exemplifies the mindful preservation of tradition through forward-thinking, albeit completely natural winemaking. The Chianti Classico (labeled a 'classic' by many) represents the pinnacle of high-altitude, perfectly exposed Sangiovese fruit. A balancing act of crisp, inviting acidity, pure varietal fruit flavor and character derives from sourcing the grapes from top sites in three of the denomination's best sub-zones. 2018 is one of the most harmonious vintages of the last decade due to regular weather patterns and a prolonged ripening season that lasted well into perfect Autumn days.
Ruffino Ducale Chianti Classico Riserva 2019: Ruffino, founded in 1877 by cousins Ilario and Leopoldo Ruffino, celebrates 140 years of rich history. This particular wine was first released in 1928 and named in honor of the Duke of Aosta who in 1890 appointed Ruffino the wine of The Royal Family. Grown on sunny hillsides of the Chianti Classico region, this wine is distinguished by a vibrant acidity, typical of Sangiovese grapes. It delivers a bright expression with violet and cherry notes, and an enduring finish and a bold structure. This ruby red Tuscan gem pairs well with Italian favorites such prosciutto, antipasti, or simple grilled meats and roasted veggies.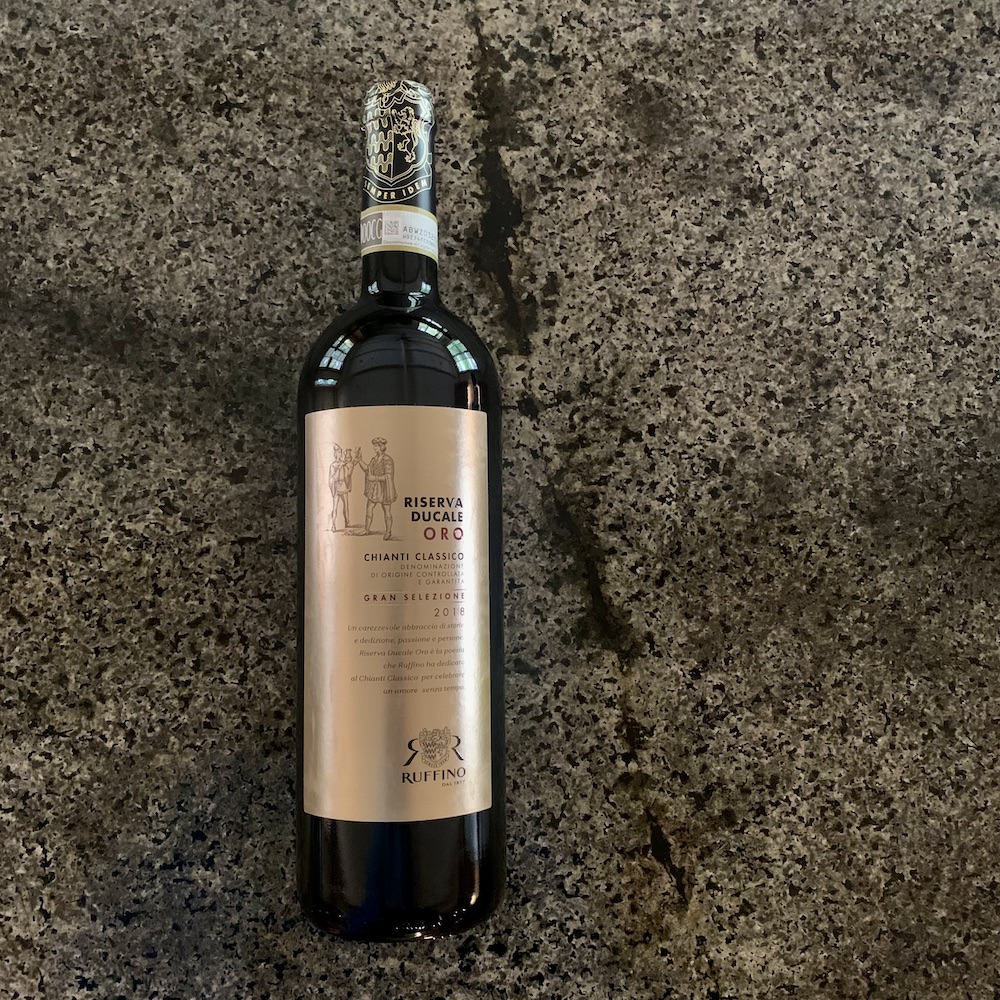 Ruffino Riserva Ducale ORO, Chianti Classico Gran Selezione DOCG 2019: Produced only in outstanding vintages since 1947, this wine is made from grapes harvested by hand, mostly from Ruffino's Gretole estate in Chianti Classico. Ruby red with garnet hues, and powerfully aromatic, this wine is elegant and structured. The fruit, tannins, and spice form a tightly woven balance, with a lingering finish of chocolate and coffee. It pairs well traditional Italian dishes such as pasta Bolognese, but is equally great with BBQ favorites, such as grilled ribeye.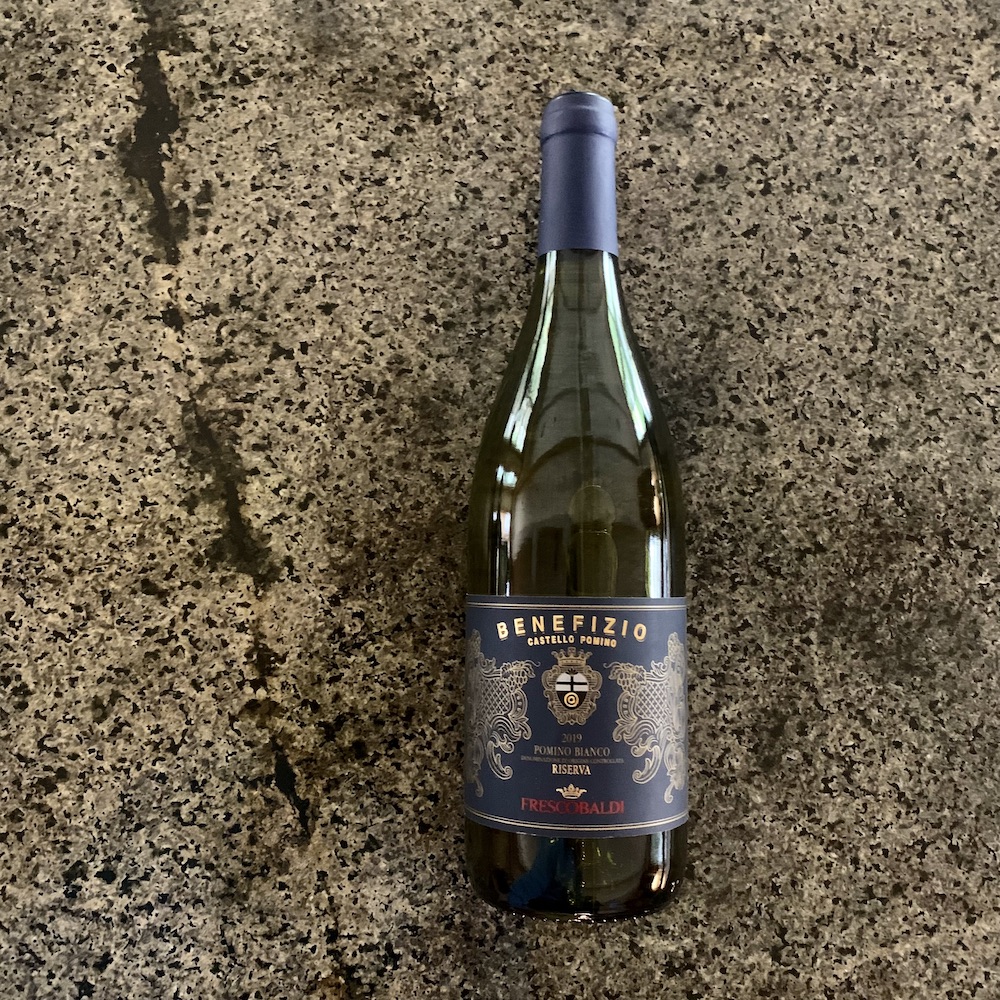 Castello Pomino 'Benefizio' Riserva: The Frescobaldi family has been producing wines in Tuscany since the 1300s. Although many associate Tuscany mainly with the production of Sangiovese, the Frescobaldi family's expertise has proven that the region has unexplored potential for award-winning whites as well. This elegant and structured blend of Chardonnay and Pinot Bianco opens on the nose with hints of citrus fruit reminiscent of candied orange peel and pink grapefruit, which blend with a tropical one of pineapple. Floral notes emerge, evolving into vanilla, cinnamon, roasted hazelnut and a tingling bite of ginger. On the palate it confirms its elegance and structure, closing up in a creamy, solid, long finish. Simply put, it's delizioso.
Photos by Fran Miller