Savor the swanky
Since 1984, we San Franciscans and our numerous visitors have gathered at Harris' Restaurant – The San Francisco Steakhouse to experience an elegant meal with a timeless charm that has yet to go out of style. We all enjoy the warm setting; it is memorable and grand but comfortable for everyone.
Chef/Owner Michael Buhagiar is focused on maintaining the location's legacy of preparing and serving great food, which he began alongside founder Ann Lee Harris at the historic Van Ness Avenue address. Now he and his two sons, Marc and David, work together to keep the original vision alive. They do it by serving the Bay Area the best of dry-aged steaks in a lush atmosphere of sumptuous dark wood, lofty ceilings, large plush leather booths, and private dining rooms for intimate groups.
Aside from the grand décor and the fantastic food, the wine list features a variety of distinguished whites and reds from Europe, Australia, California, Oregon, and elsewhere. If you are looking for a drink with some nostalgia, take a seat at the bar in the piano lounge. There are dozens of brands of aged scotch, and the delicious martinis can be had by the carafe. No reservations are needed to enjoy cocktails and nightly jazz at the turn-of-the-century bar.

On a recent visit to Harris' Restaurant with my family we created our own grand memories in their classy setting. Our meal began with a Half Dozen Fresh Oysters on the Half Shell, Smoked Salmon Served with Dill Cream Cheese and Toast Points, along with Dungeness Crab Cakes with Beurre Blanc and an Iceberg Wedge Salad with Blue Cheese Dressing.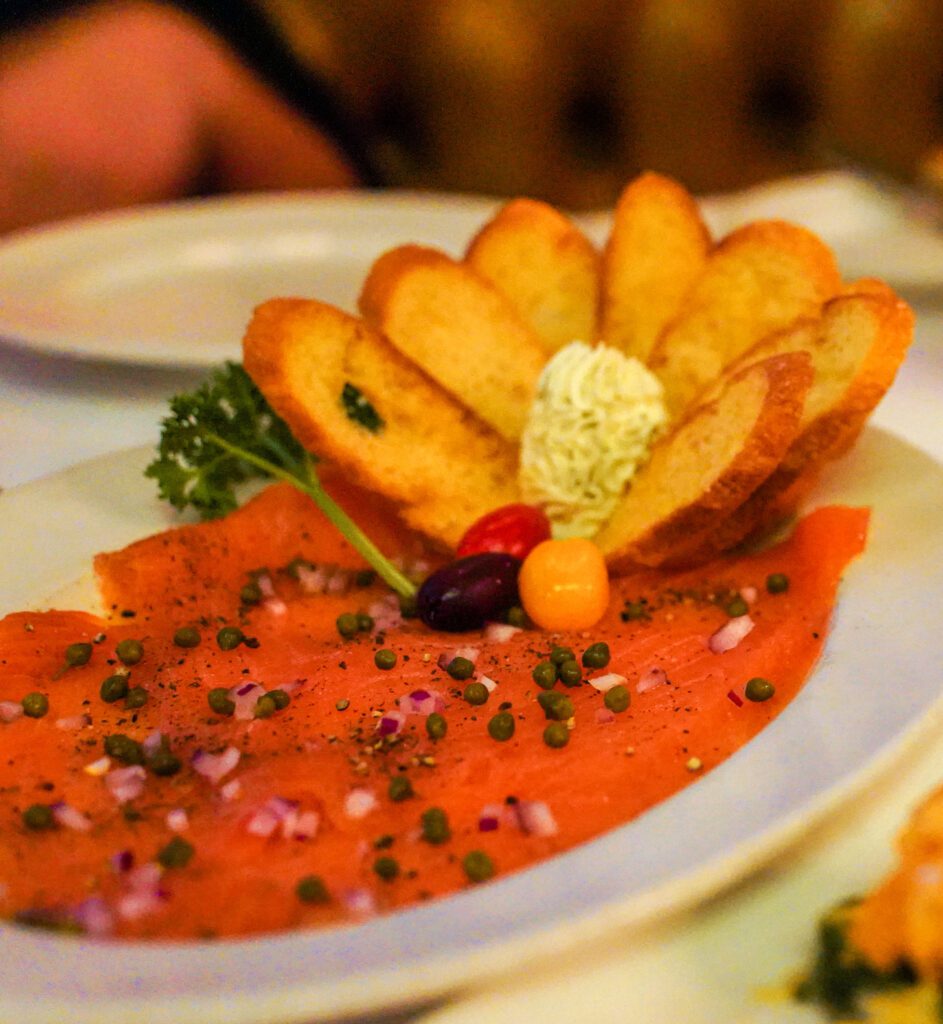 My daughter enjoyed her Petite Filet Mignon 8oz while my partner swooned when her Harris Steak16oz a Thick Bone-in New York was presented to her with all the pomp that a piece of meat like that deserves. I chose the profoundly tender and delicious New York Kobe Style American Wagyu Ribeye 13oz. along with the full array of sumptuous and savory sauces. We had the Classic Bearnaise Sauce, Brandy Sauce, and Truffle Madeira Sauce for the table.
Under the brass chandelier's subdued light, we listened to soft jazz emanating from the piano lounge and talked and laughed as families do. We lingered and savored the Lemon Curd Baked Alaska, the timeless Pistachio Crème Brulé, and a delightful Trio of Ice Creams. And like so many families before, we plotted our return for another bite at that swanky place on Van Ness that has yet to go out of style.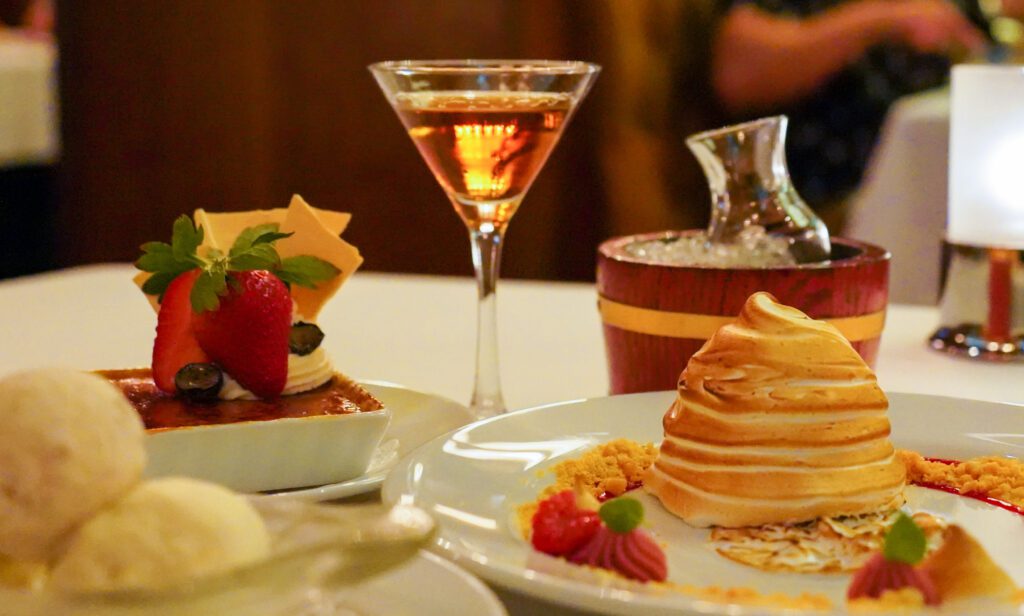 Harris' Restaurant – The San Francisco Steakhouse can be found at historic 2100 Van Ness Ave, San Francisco, CA 94109 and is open six nights per week. Tuesday through Thursday and Sunday evenings, between 5:00 p.m. and 9:00 p.m. Friday and Saturday evenings, between 5:00 p.m. and 10:00 p.m.
Call 415.673.1888 or visit harrisrestaurant.com. Reservations are a must.
Photos by Robert Richards